Today is a very special day: Roxana celebrates her birthday! I am honoured because she invited me to write a guest post and because she accepted to have a cake from me for her day! Yupiiii!


So, to combine the best of both worlds, I chose to make a cake with champagne and lemon cream, plus black currant jam. Of course, since the cake is for GreenGirl, green glitter could not be omitted :))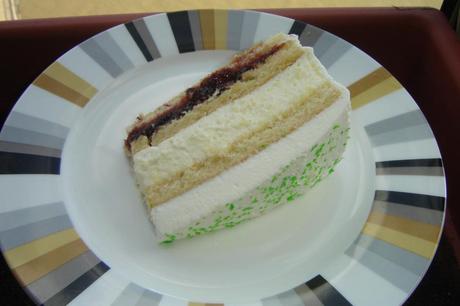 For the layers, you'll need
- 2 eggs
- 125 g sugar
- zest of one lemon - lemon extract
- 50 g flour (all-purpose is just fine)
- 50 g cornstarch
- 1 tsp baking powder
- 1 tbsp coconut flakes


Mix the eggs with 2 tbsp hot water, sugar, lemon zest and extract. Combine the flour, cornstarch and baking powder, add to the wet ingredients, then add the coconut flakes. Pour the mixture in a greased, lined with parchment paper form, and bake for 25-30 minutes at 350 F.




When it's done, let it cool down on a rack and cut it in three layers.


Now, on the first layer spread some jam (you can use anything you like, strawberry, raspberry, apricot, whatever you fancy and believe works with the champagne and lemon cream. Place the second layer over the jam. Place a ring around the cake.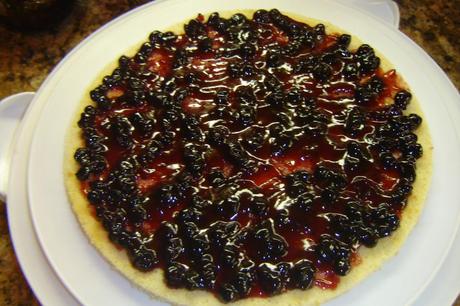 Now it's time for the champagne and lemon cream:
- 2 egg yolks - 50 g sugar - 1/2 cup champagne - the juice and zest of one lemon - 10 g gelatin - 2 egg whites - 300 ml heavy cream
Vigorously beat the egg yolks with the sugar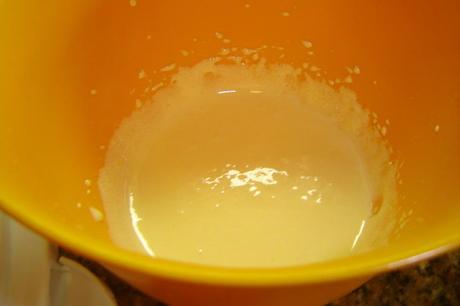 Add the champagne, lemon zest and juice and mix well, then add the prepared gelatin and mix until dissolved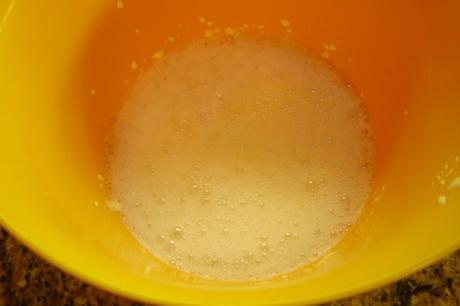 In a separate bowl, beat the egg whites to stiff peaks, then add them to the champagne composition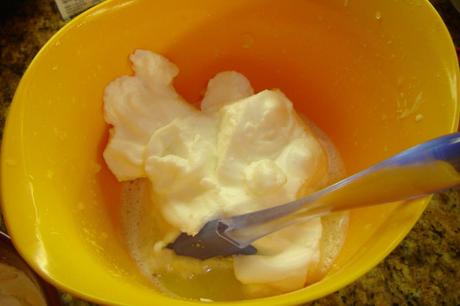 Beat the heavy cream and add it to the rest of the mixture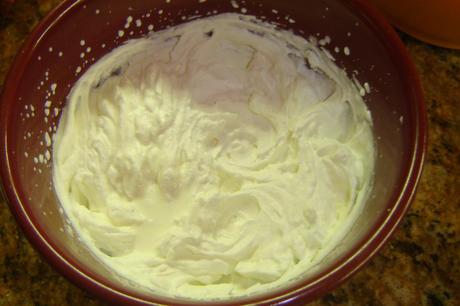 Spread the cream over the second layer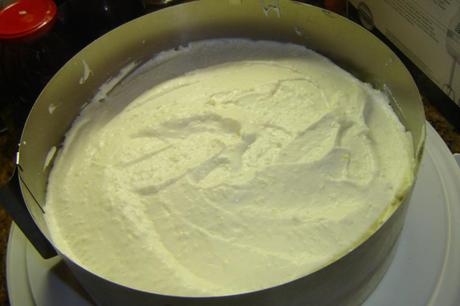 Place the third layer on top and refrigerate for several hours (preferably overnight)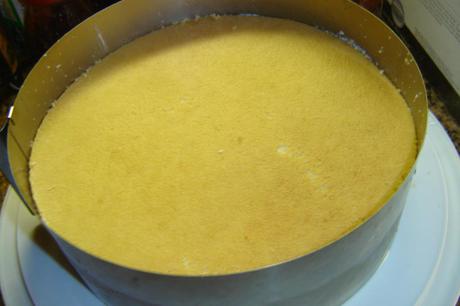 Finish by decorating as you wish, I used some heavy cream, strawberries, and, as previously mentioned, the green glitter :))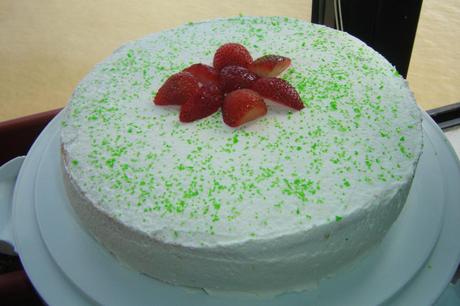 Happy Birthday, my dear!
I wish you a wonderful life!