My brush with eyeliner is pretty recent. I was previously more of akohl and lipgloss person but after using eyeliners, I just can't get enough of them. They give such a well defined and dramatic look to eyes. Don't you agree, girls ? I recently got the Chambor Eye Tatto Liner as a part of my shopping from
B.Lab
You can check out my haul here
So, here's what Chambor claims about its Eye Tattoo Liner 
Helps to highlight and shape your eyes to get the desired look. Be it natural sans make up look, simply subtle or dramatic fluttering eyes. Helps define & shape the eyes giving a Dramatic, Subtle or Natural look. Can be used both as Eyeliner & Eye shadow. Water Proof Stay On & Smudge proof.Dermatologist and Opthalmologist Tested.
Price Rs.325 for 1.15g
Available shades ET01 (Black), ET02 (Metallic blue), ET03 (Green), ET04 (Brown)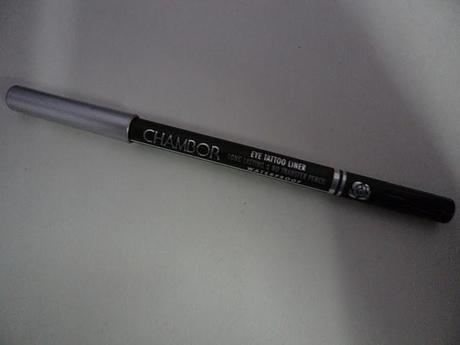 My Experience with
Chambor claims about its Eye Tattoo Liner 
I got the ET03 shade in green. I t is one of the most pigmented and soft eyeliners I have ever ever used. The color payoff is too good and just a single swipe is enough. No pulling or tugging of eyelids. The color is very dark green, almost green with hint of black. It has very tiny shimmer particles which don't look outrageous at all. The eyeliner is smudge-proof and water proof and won't come off even after splashing face with water. Needs a good eye makeup remover. I applied it in the morning and even after a small nap in the middle of the day, it was there on my eyes in the evening. And, it was not just traces of eyeliner but a well defined line. I was seriously surprised.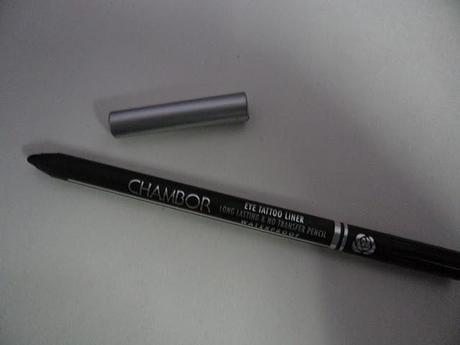 It looks so black, but comes out very dark green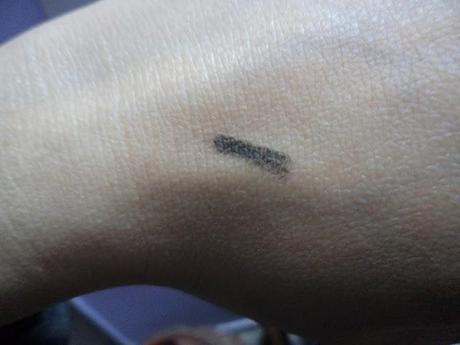 My camera did not pick the color well :-(
The only negative points about this eyeliner is it stings if I apply it on my waterline. I have another chambor eyeliner too which stings too when I use it on my waterline. Another thing is that it can be removed only with a good eyeakeup remover and a normal cleanser won''t be able to remove it completely. I tried removing it with olive oil/coconut oil but that too stings my eyes. The tip of the eyeliner gets blunt after 2-3 uses and has to be sharpened frequently. That's it. I can't think of any other negatives.
It's a must have eyeliner because of its color payoff, price and staying power. It also comes in other shades like black, blue and brown. Now, I think I am going to get all the colours. What about you ? Have you used Chambor Tattoo Eyeliners before ? I am eyeing the brown and blue eyeliner now.