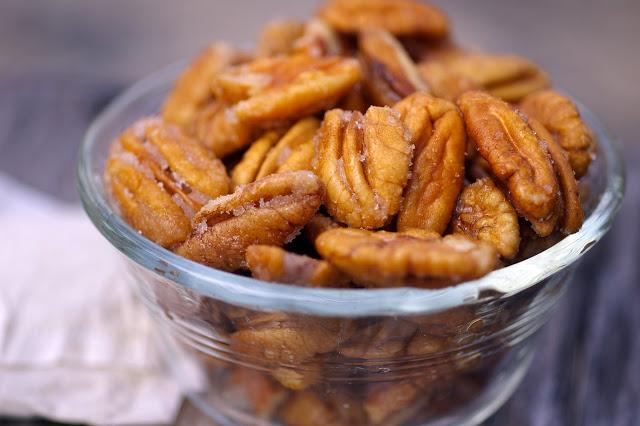 Satan called and said he wants his weather back.
Are you tired of hearing that joke?
It has been really hot here in Virginia.
So, I would need a really special reason to heat up my house.
This is one of those reasons.
I have been taste testing a few spiced nuts recipes.
This one is at the top of my list this year to give as gifts for the Holidays.
You dont have to wait for the holidays to enjoy this treat.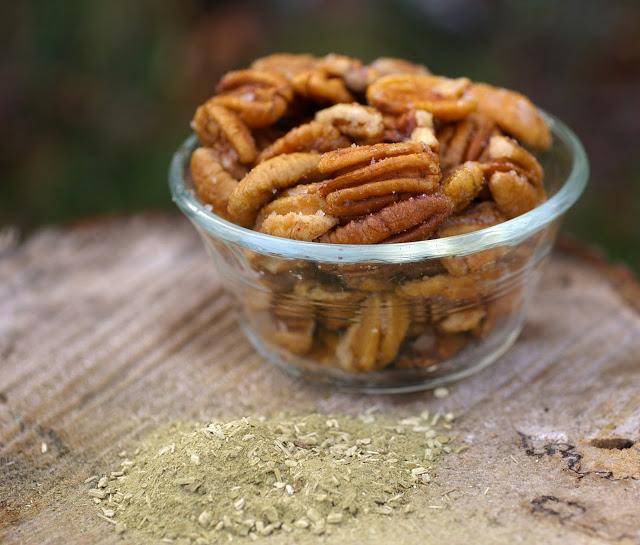 I bought some Chia tea bags and opened them.
I then processed them in my grinder.
I used just one tea bag.
I saved the rest to actually make Chia tea.
Be on the lookout for a post about that later on.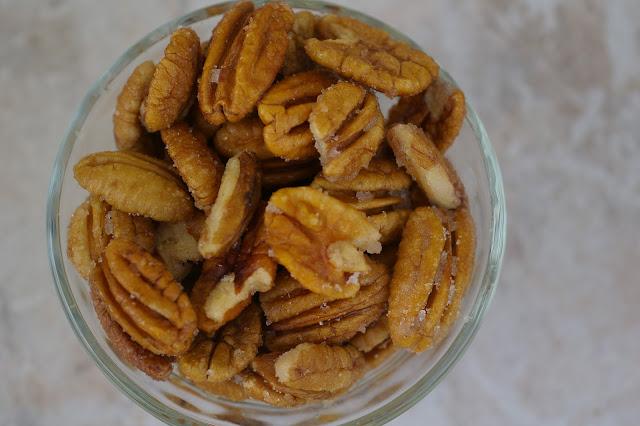 Print Recipe
Chai Spiced Pecans
Ingredients:
1/4 cup superfine sugar
2 tablespoons Chai Tea leaves grounded
1/2 teaspoon salt
1 egg white
water
1 lb pecans
Directions:
Preheat oven to 325 degrees
Line a baking sheet with foil. In a large bowl add sugar, tea, salt, egg white and water. Let stand 10 minutes for the sugar to dissolve. Add pecans. Transfer to baking sheet and bake for 35 to 45 minutes. Store in a airtight container.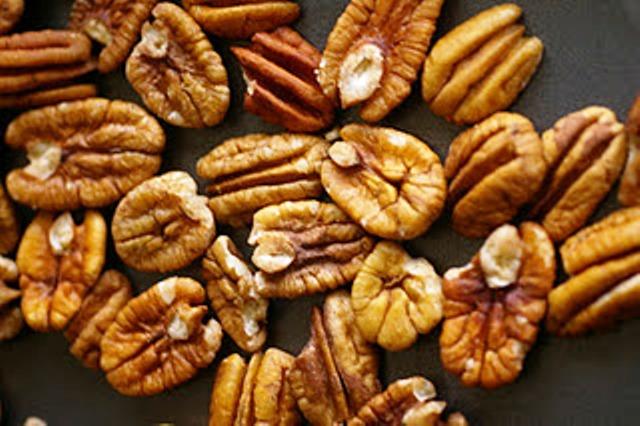 Peace be with you,
Veronica