Hola! I was so excited to be invited to be a guest designer for In The Scrap blog. It's a spanish blog and they run challenges each month. They have such talented designers too. Be sure to check them out :)
 Being a stay-at-home-mum to a toddler and being pregnant at the same time is not an easy task for me. I don't always have the liberty to spend too much time on a scrapbooking project, so I always try my best my to scrap fastest possible. And of course I do enjoy the creative process. Scrapbooking is very therapeutic for a mom like me! 
I absolutely love the June theme: CELEBRATION! It is so fun and you can use this theme in many ways :) Let me share with you what I have created!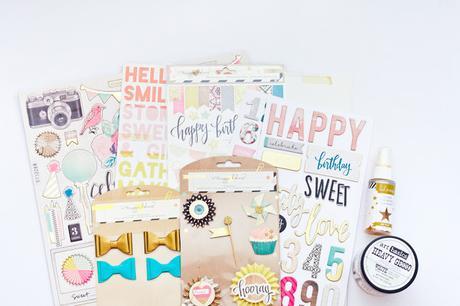 Firstly, I always ensure that I have a photo and also to gather all the supplies (tools & embellishments) that I want to scrap with before I begin. That way I will save a lot of time, without having to search high and low for things.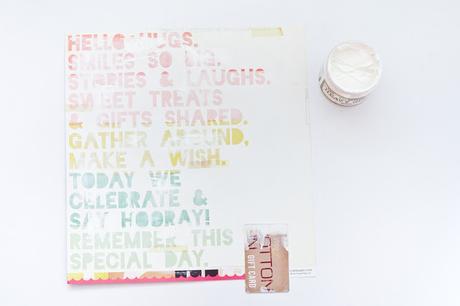 I absolutely love this patterned paper because it has a lot of fun words that described about celebration. I wanted to use this paper as my background but the colours are little too bright. To create a subtle look, I spread gesso all around the words. I did double coating for the gesso to ensure that the colours do not pop up too much. I really loved it because of the white washed look. Just exactly what I had in mind!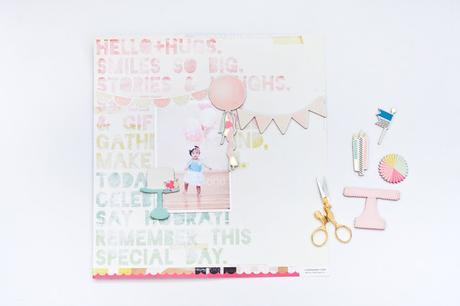 Once the gesso is all dried, I adhered the photo and begin to embellish my layout. I chose colours that were similar to the wordings so that everything looked cohesive.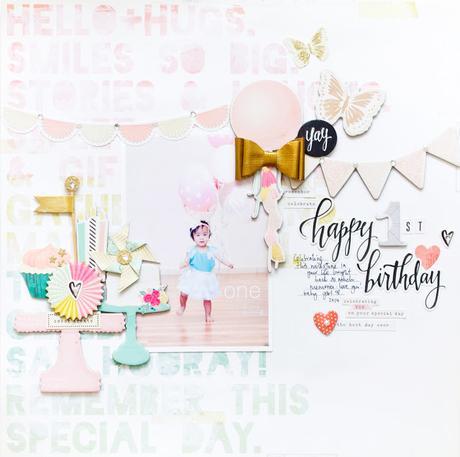 Here's the finished layout. I absolutely loved the end-result. Perfect layout for my daughter's first birthday!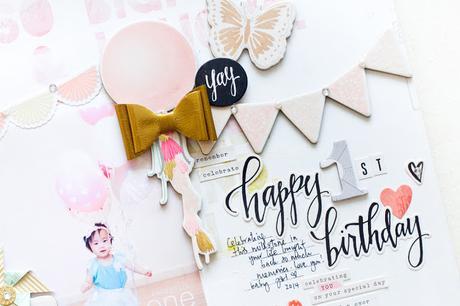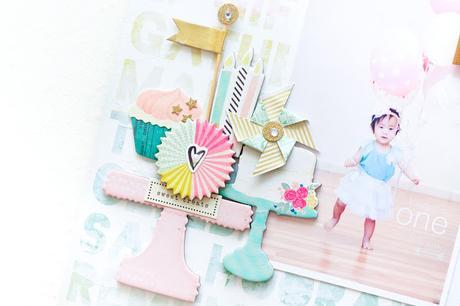 Layering is one of the techniques I absolutely enjoy using!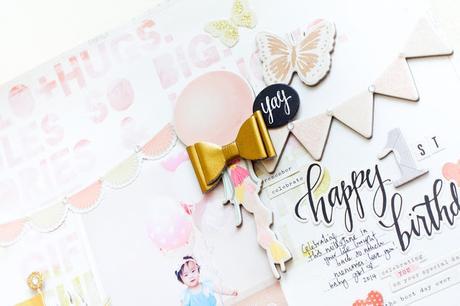 Thank you so much Florence for having me to be part of the guest DT for June! I truly enjoyed creating my layout. And thanks for coming by :)
Xoxo Jessy