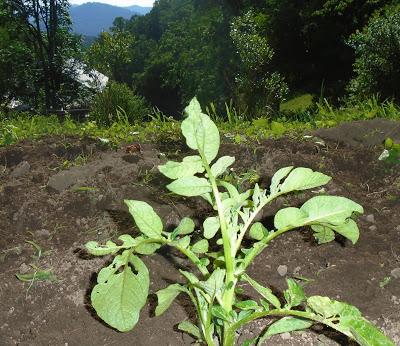 Out to the garden before the temps get unbearable. John had tilled around the watermelon and butternut squash, but we were late getting our garden in and I'm trying to hand weed close up so these babies have no competition.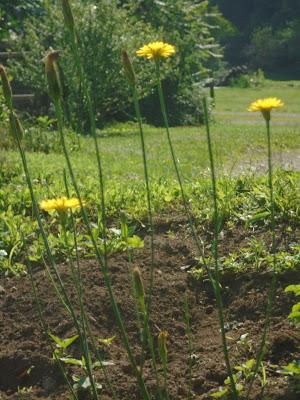 A weed's eye view as I sat and scooched along through the dirt.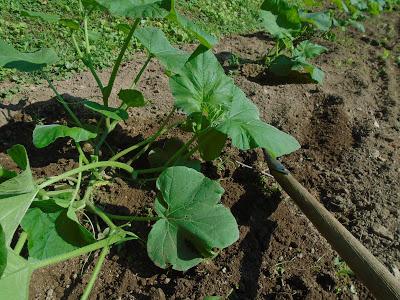 I can hoe better sitting down as my back begins to complain after about fifteen minutes of upright hoeing. Whatever works.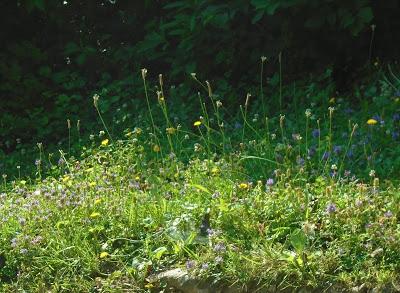 "A weed is a flower in the wrong place." On the other side of the road by the garden, they're flowers.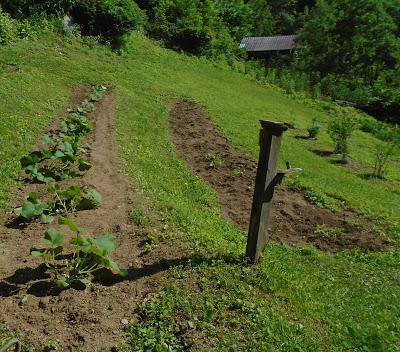 There's a job done--I'll attack the corn tomorrow.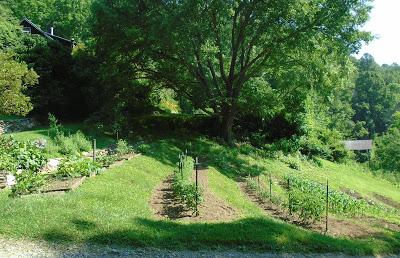 A nice sitdown on one of the blue benches allowed me to cool off a bit before checking out the veg in the top tier boxes.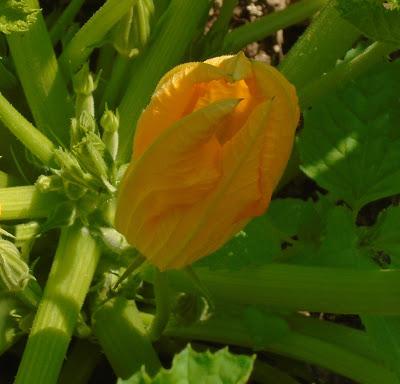 I love how huge and how fragile squash blossoms are. This is a zucchini.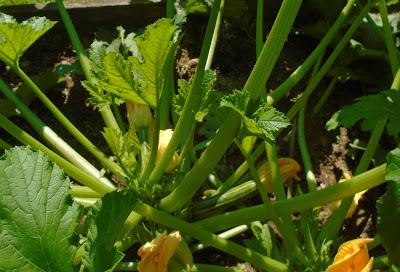 And there were two baby zucchini! I grabbed them at once as they have a habit of turning into giant green-striped logs, good only for the chickens and even the biddies soon lose their enthusiasm.
 I sliced these two in half length-wise and put a bitof olive oil, garlic, and salt on them. John grilled them with the brats that were our holiday supper, along with potato salad and deviled eggs.
Socially distanced Fourth, all the way. And it was good.