Open for business since 2009, Anzani has already established itself on the forefront of Cebu's culinary scene, even way before trendy restaurants opened left and right. A husband-and-wife duo runs the place that rightfully shies away from the hustle-and-bustle of the city, giving its fine New Mediterranean cuisine the exclusivity and distinction it deserves. Read more…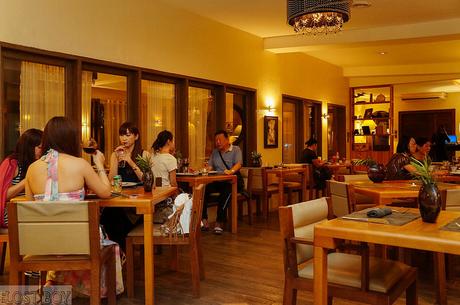 THE STORY
Hailing from the northern province of Bergamo in Italy, Chef Marco Anzani has served kitchens around the world and has collaborated with Michelin-starred chefs like Alain Ducasse. He later worked for quite a time in restaurants and hotels in Turkey, where he mostly derived his Mediterranean culinary influences, before he joined Shangri-La Hotels and Resorts.
A project in Shangri-La's Mactan Resort & Spa Cebu brought him to the shores of the Philippines, falling in love with the beauty of Cebu and one of its women, Kate Dychangco, an entrepreneur with a degree from Le Cordon Bleu in restaurant business and catering events management. Clearly, their marriage is a match made in heaven.
After being stationed in a few more cities and having children, Chef Marco and Kate decided to finally establish roots in Cebu. That's when they also decided to put up Anzani.
THE RESTAURANT
Anzani sits on a gorgeous parcel of land in Nivel Hills, overlooking Cebu City. It's located quite a distance from the rest of the city, but its isolation is nothing but a blessing—it adds a sense of exclusivity and quiet necessary to match the fine dining theme of the restaurant.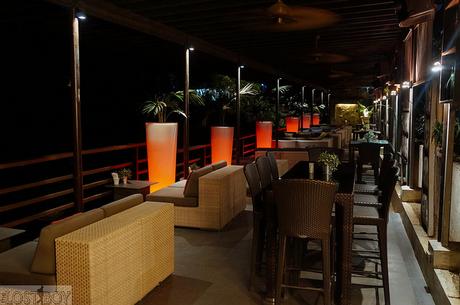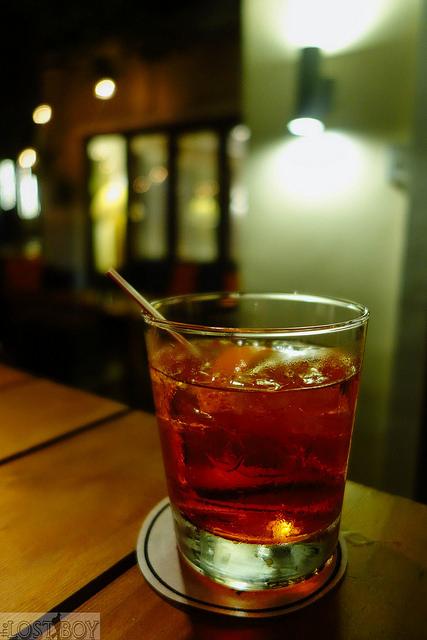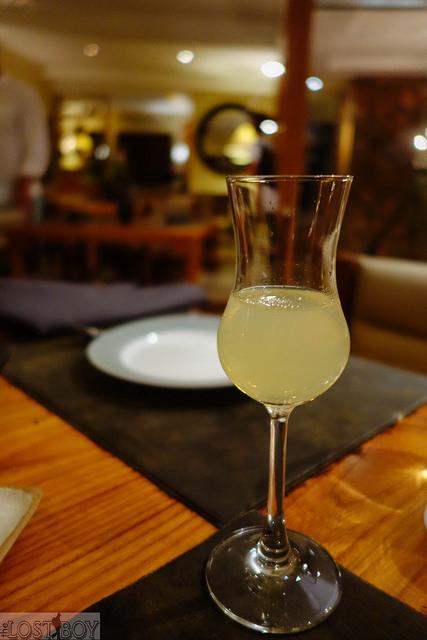 Its interiors are attractive and chic, thanks to a pool of talented local design artisans, and exquisite are its dinnerware—a number of which have been handpicked from the couple's trips across the globe. Not to be missed is its underground wine cellar-cum-private dining saloon, which stocks bottles ranging from affordable Chardonnay to pricey Dom Perignon.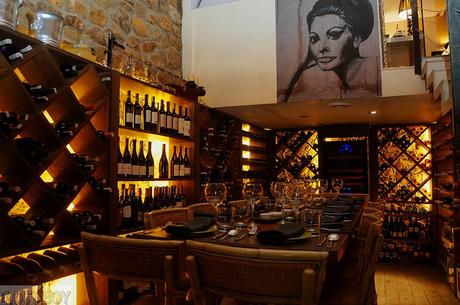 THE FOOD
Although Chef Marco retains a handful of Italian classics like fresh pasta and pizza, the focus of his cuisine is New Mediterranean, in which he adds his spin on dishes from the region.
The degustation started with buns served attractively in clay pots, followed by their mezze, which included classics like baba ghanoush, hummus, olives, and creamy feta cheese.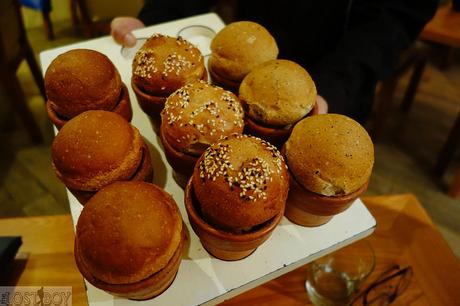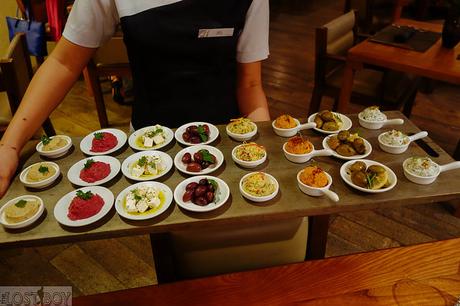 Shortly, delectably-marinated salmon came three ways: one with pickled cucumber, one with dates couscous underneath and caviar on top, and one with herbs and roasted tomato. This was followed later by the Anzani hot and spicy jar, consisting of crayfish, tiger prawns, scallops, and clams doused with a hearty vegetable parsley broth.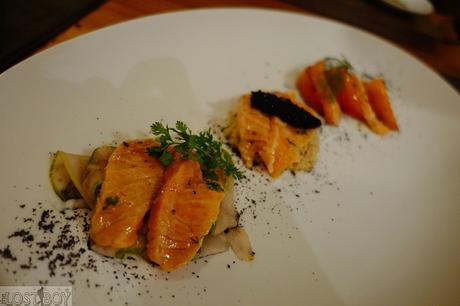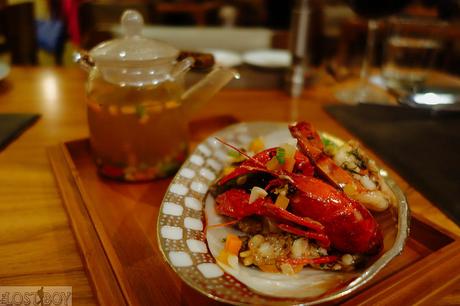 To showcase his Italian culinary roots, Chef Marco prepared beautifully light and chewy flatbread rolls filled with Roma tomato passata, Taleggio cheese, and anchovy, along with the fresh Anzani ravioli, which was filled with baby spinach, Ricotta cheese, and sumptuous black truffle cream. Rounding up the Italian specialties was the open spinach lasagna, which was surprisingly fried lightly, not boiled, and layered with an exquisite sauce made of Camembert cheese, truffle paste, and a generous amount of diced foie gras.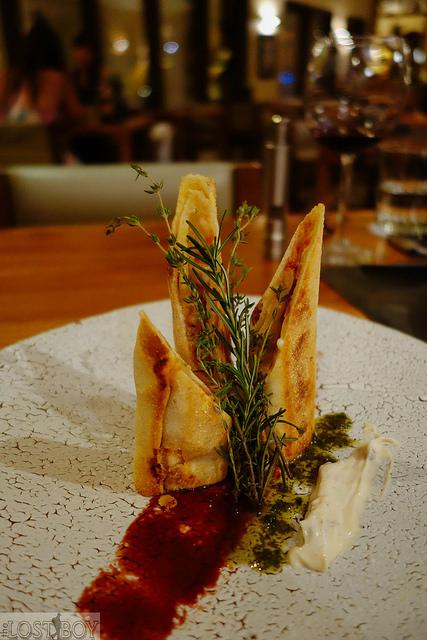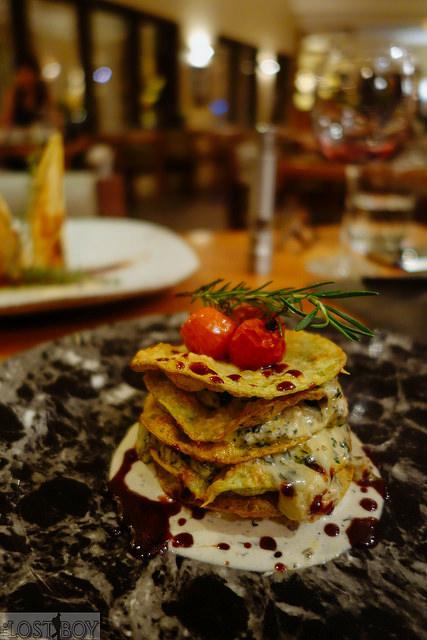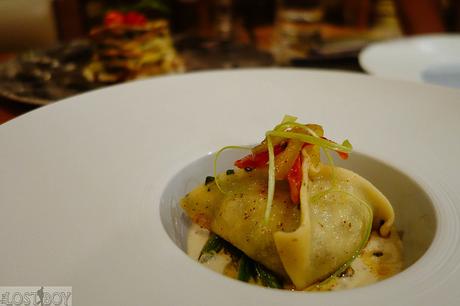 Enjoyable was the potato-stringed fillet of black cod, accompanied by slow-roasted tomato, zucchini ribbon, and fresh arugula, sitting on top of beurre blanc. Wonderfully tender, meanwhile, was the seared ostrich scaloppini, which came with a spinach potato gnocchi roulade on the side and a tasty pistachio and martini sauce on top.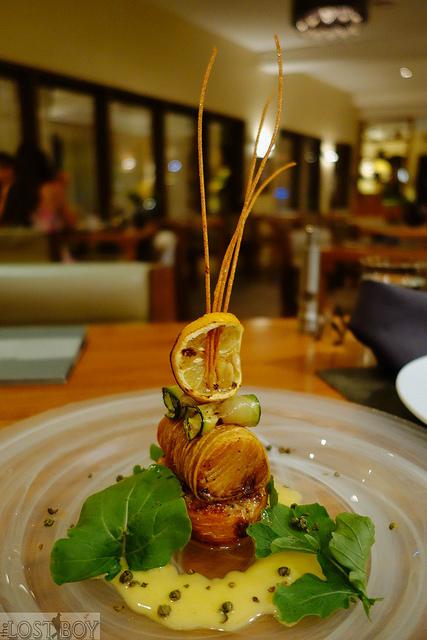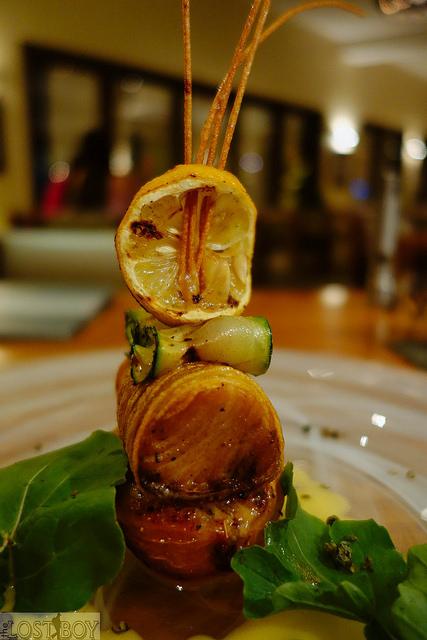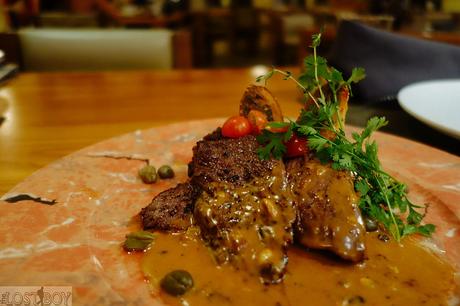 Ending the meal, Chef Marco served not one but three desserts. First up was the crispy cannoli Siciliani or chocolate pastry scrolls delightfully filled with ricotta, chocolate chips, candied fruits, and a sesame chocolate sauce. Second was a lemon crème brulee with lemon wedges and cream on the side, while the last was a trio of ice cream topped with mango and raspberry.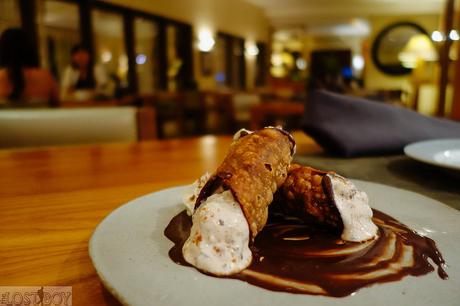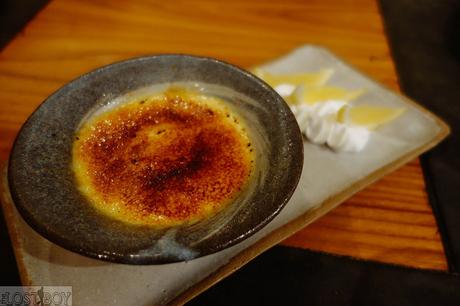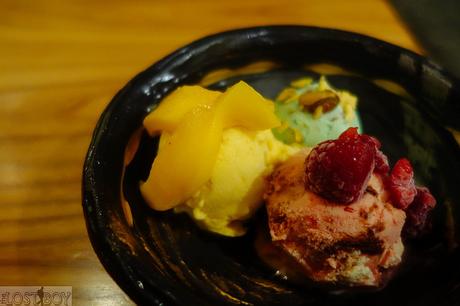 The meal lasted more than two hours—long because of fine wine, good conversation, and of course, spectacular food. All in all, Anzani no doubt deserves all the accolades it has raked in.
ANZANI NEW MEDITERRANEAN CUISINE
Panorama Heights, Nivel Hills, Lahug, Cebu City, Philippines
Telephone: +63 32 232 7375
Email: [email protected]
Website: anzani.com.ph
Social Media: Facebook