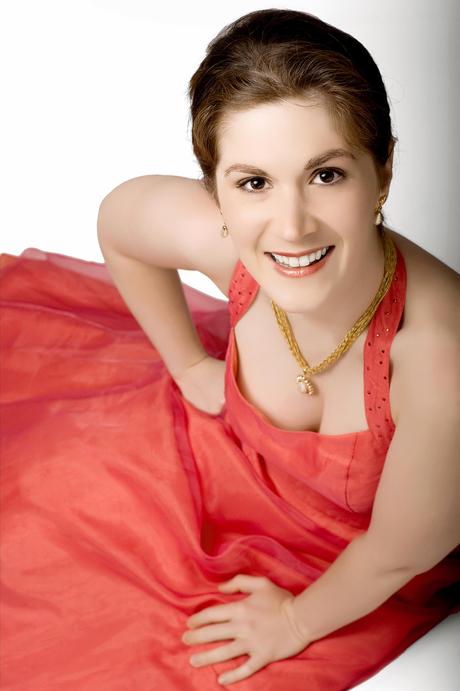 Soprano Julia Katherine Walsh
Soprano Julia Katherine Walsh grew up in Berks County, Pennsylvania, where I was also born and raised. In fact, the first time I met Julia, she had come home to Reading to sing at historic Trinity Church last summer, which I reviewed here,
She sings Richard Strauss as if she was born to it. She is also known for her interpretations of Mozart and Rossini, which showcase her characterization and her voice. This young singer is bubbling over with talent and personality.
Once you connect with Julia, she'll reach across the globe to stay in touch, as she has with me. She graciously offered to provide a singing review of my opera-themed backstage comedy DON JUAN IN HANKEY, PA, which you can view here.
So, it is a great pleasure for me personally, to welcome Julia back to Operatoonity.com, and find out how she is faring, transplanted halfway around the world in Dortmund, Nordrhein-Westfalen, Germany.
Can you tell me a little about your childhood? How did you grow up and how did it affect your decision to sing opera?
As a child I was always singing, my Mother tells me.  Even when I was a year to two years of age, apparently I could already sing children's songs that she sang to me (maybe not with perfect words but . . . ) that all to say- my Mom noticed that I had a musical talent.  I actually decided to sing opera, funnily enough, without first knowing what it really was.  I was in third grade and in spelling class and my teacher kept yelling at me for humming.  Eventually it got to the point where she had to call my Mom about it, because every time she yelled at me, I wasn't aware I was doing it, so I just started up again and the problem persisted.  Well, from this phone call my Mom realized that 1) I was bored or else I wouldn't be unconsciously humming only in spelling class, and 2) my musical talent needed to be nurtured in a more structured way.
So, it was my mom who discovered the Berks Classical Children's Chorus and its director at the time, Donald Hinkle, and got me to audition for participation in the choir and also for his church's children's choir at Trinity Lutheran Church in downtown Reading.  She also was instrumental in getting the school district to find and supply a tutor for me during spelling class, so that I could work on harder words while the rest of the class learned the normal spelling words.  So, I actually decided I wanted to be an 'opera singer' after hearing someone say it once when we were (with BCCC) performing the St. Matthew Passion with the Bach Choir of Bethlehem, and I thought, "Being paid to sing for the rest of my life? Sounds like the job for me!" So, that was pretty much how I decided. Only once I was in my junior year of high school and preparing for my upcoming college auditions, did it really dawn on me how much work and how much MONEY it took to actually become an opera singer.  (Money actually more than work, sometimes- much to my dismay and frustration.)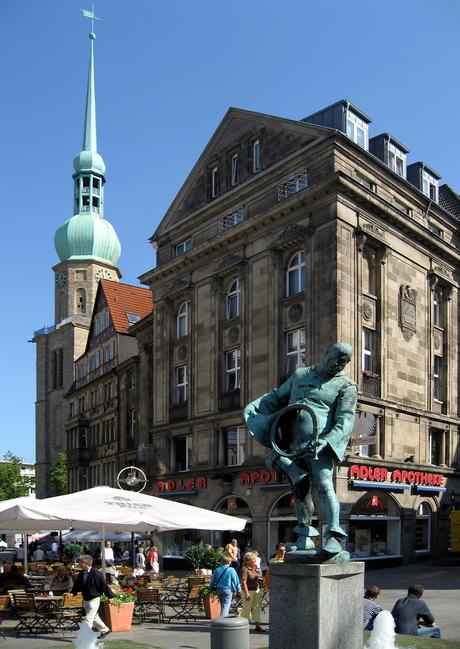 Dortmund, Germany, where Julia now lives
Have you liked being in Germany? How long will you stay in Germany? Why did you relocate there?
I like Germany a lot.  I plan on staying here indefinitely until I receive my next engagement, and then, I'll go where that happens to be.  At this point, I still have to remain very flexible and not 'settle down' too much anywhere really, because I never know where I'll be for the next year, few months, and even the coming week, sometimes.  I actually decided to make Germany my home base for a while now because I am at a transitional point in my life (my formal education is finished, I worked and lived in New York for a while, my boyfriend lives here) and I thought simply, "This might be the best time to do something like this, and if nothing else, at least I'll be fluent in German and have experienced a totally different way of living than what I was used to in the USA, and that can never be a bad thing."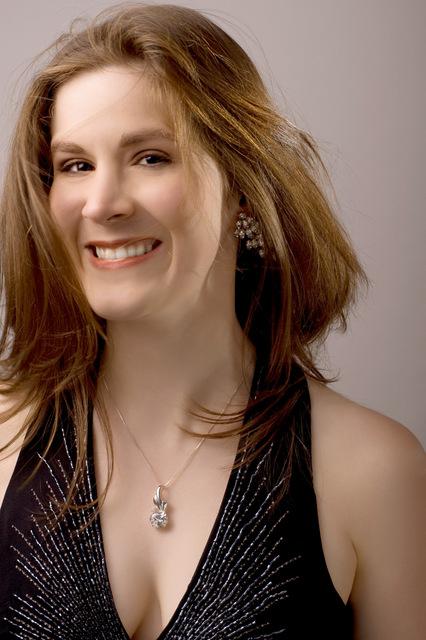 Julia Katherine
Any updates on new roles/achievements that have you excited?
I am excited to be singing this July the role of Konstanze with Oper Schloss Laubach in Mozart's Die Entfuehrung aus dem Serail.  It will be my first time singing the role, my second professional engagement in Germany, and the people who direct the program and with whom I get to work have thus far been really lovely and have extraordinary credentials musically speaking, so I am really excited to work on the role with them this summer!
What has been the greatest thrill in your career thus far? Greatest challenge?
The biggest thrill thus far for me actually happened last summer when I realized that my career as an opera singer is finally something that I believe can really happen- 100%, and that I am ready for the challenges it presents and that I am capable enough to overcome them and be successful in this field.  That feeling was simply amazing and I actually experienced it through my participation in Joan Dornemann's IVAI in Virginia and through singing my first leading role as Rosine in Der Barbier von Sevilla in Bad Orb, Germany.  Those two experiences were the greatest thrills thus far, and also the greatest challenges.  They required so much of me physically, mentally and personally, but in the end those were the most rewarding things that I could have given to make both experiences as successful as they were.
Do you have any favorites? Composer? Opera? Role? Venue?
My favorite composer- ha!  Hard to choose between so many good ones.  I'll give you the short list: of the composers whose works I have sung, I like Mozart and Strauss best, and of the composers whose works I haven't yet sung I like Janacek, Rachmaninoff and Britten best.  Since I'm a huge opera fan as well as singer, I love so many operas- off the top of my head my favorites I've seen are: Ariadne auf Naxos (actually that's my VERY favorite one of all-time), Peter Grimes, Die Zauberfloete, Die Entfuehrung aus dem Serail, Susannah, Vanessa, Jenufa, Simon Boccanegra, Il Barbiere di Siviglia (especially the new Bart Sher production at the Met with the orange trees!), Lucia di Lammermoor, From the House of the Dead, War and Peace and Thais.
Do you miss the US? When are you coming back to States?
I do miss the USA, but perhaps because I miss the people there more than anything. I'll be coming back to the States in the middle of May of this year and staying until the end of June.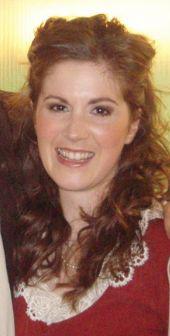 Julia as Rosine
Are you *now*  fluent in German? What's your favorite repertoire?
I am now fluent in German- yay!  My favorite German repertoire- definitely everything Strauss, Richard and Johann- both are wonderful.  Also Schubert is simply superb. And who can forget the Bach cantatas and Mozart's art songs? They are also wonderful, in addition to his great German Singspiel pieces- Magic Flute and Entfuehrung.
Where would you like to be in five years? In ten years?
In five years I'd like to be married and singing at major opera houses.  In ten years I'd like to have children, some pets, still be singing internationally, have written some books, started a television network and done something to bring back the world focus to how important the arts are to everyone, and not just for those who can 'afford' them.
What is something most people don't know about you, something not on your professional bio?
Hmm….that's a tough one.  I love all animals, especially dogs and frogs, and if I weren't an opera singer I think I'd open my own zoo, or simply have a ton of pets.  I also love to write, but if you read my blog, you could have already guessed that one!
* * *
Julia blogs at Opera Singing in Germany and Other Adventures. You can follow her on Twitter @operadventuress or friend her on Facebook. More information about Julia is available at her website.