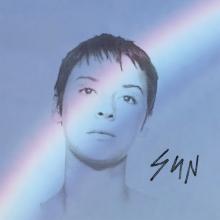 Nine Albums, Nine Lives
By Eric Webb
Chan Marshall might be a little crazy, but that's okay. She reminds me of my grandmother. Grandma Bobbye was born in Tupelo, Mississippi, to fine Irish country stock. She went to grade school with Elvis Presley, was voted "Sweater Girl" of her high school class for reasons immediately obvious, told outrageous stories with an optional adherence to accuracy, and drank to excess. She was a born comedian, she loved to a fault, she was fragile, she was tough.
For whatever reason, Marshall (or Cat Power, if she has a guitar in her hands) takes my mind to my grandma. Read her Q-and-A in this month's GQ, or listen to her rusty Georgia voice ramble about horoscopes on the Spotify interview for her latest album, Sun. There's something charmingly off-kilter about Marshall, and if you've ever listened to her music, you can tell she loves hard and hurts harder. However, Marshall's discography doesn't reflect such a raw, gritty aesthetic. Listen to The Greatest, or perhaps her cover or "Sea of Love" (a personal favorite), and you'll encounter a melancholy, borderline shoegazing Cat Power.
Then there's Sun.
With her latest, Marshall has shed much of her Mazzy Star-like tendencies to craft a record with power and pulse. As she discusses in the GQ interview, this record took shape after an emotional breakdown and a struggle to keep afloat financially. After all that, Cat's got teeth.
Sun is more kinetic, more vital than what Marshall has taught us to accept. With the electro impulses of Imogen Heap in one holster and the tortured delivery of Fiona Apple in the other, Marshall's artistic leap is the most satisfying result of an experiment since penicillin. Right out of the gate, lead single "Cherokee" proudly distances itself from the sadcore Cat Power of the past. Evoking LP, the yearning toe-tapper is dramatic, powerful and driven. It's not quite "pop," but it definitely pops.
For the new theme song to your life, I would recommend "Ruin." With an ear-catching piano part and the catchiest global flavor since everyone's undisputed favorite World Cup classic, "Waka Waka (This Time For Africa)," it's the perfect song for a restless 2012. A protest song, a dirge and an anthem all rolled into one, "Ruin" is a plaintive gem. The lyrics are masterpieces of detached outrage: "Bitchin, complainin, when some people aint got shit to eat," and "What are we doin'/We're sittin' on a ruin." Grab a "V for Vendetta" mask, scrawl a slogan on a scrap of cardboard, and settle in for staccato guitars and harmony heaven.
Marshall's lyrical indignation runs throughout (on "Real Life": "Nothing's wrong with helping the strong"). And "Human Being," a nod to the, well, human condition, insists "You got a right to scream when they don't want you to speak."
"Manhattan," a beautiful, dreamy rambler held together by an electronic beat, brings a shot of romance to Sun. Its nonsensical poetry and epic elegance harks back to Cat Power's other work. Meanwhile, "Silent Machine" marks a full-on Fiona Appleization, and not just because it has "machine" in the title. Wrought with soul, the song clearly comes from a heart that's alone and angry. It's naked.
I don't know if you would want to meet Chan Marshall — actually, I know that would want to, but only for a brief moment. I have a feeling that if you crossed her path, she would run you over with a Cadillac Deville while she took a swig of Jack. But she would probably write an existential song about it afterward. Want a glimpse of tortured art? We can either talk more about my grandma or listen to Sun. Your choice.
Eric's Picks
(1) "Cherokee"
(3) "Ruin"
(8) "Manhattan"
(9) "Silent Machine"