I think today's post is by far my favorite outfit yet. Why? I never thought the day would come when I'd wear an all-black outfit. Well, by all-black I mean top and bottoms because I usually have to break the black with my accessories or shoes. Guys, I think living in London pulled a fast one on me. I find myself reaching for black even on hot days. Sigh.
Anyway, have you ever bought different clothes at different times and when you buy them you just know you're adding up pieces to complete a dream outfit? I had that with this particular outfit and honestly could not wait to share this one! This is a milestone! :-) I definitely think this outfit would work for casual Friday. Just exchange the heels for flats (and the clutch for a handbag) while at the office, and switch it up for an evening plan or just wear the heels all day! Yes guys, they're that comfortable. Again, like the previous casual Friday post, this outfit is more suitable for a creative environment.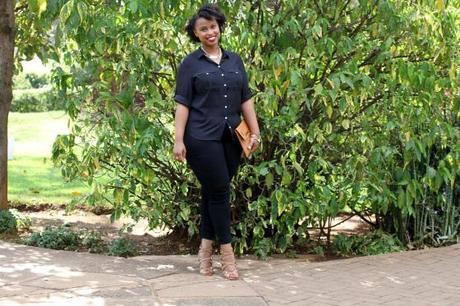 Jeans – Dorothy Perkins
Shirt – H&M
Shoes – Macy's (NYC)
Clutch – ASOS
Necklace – River Island (old)
Bracelet – ASOS Curve
Rings – Anuna Rose
Lipstick – MAC matte lipstick in 'Russian Red'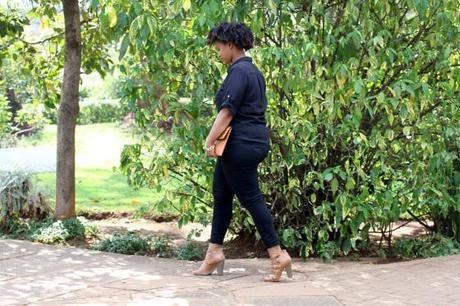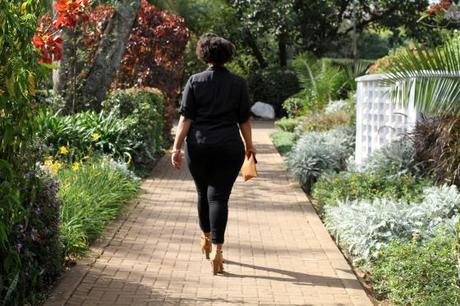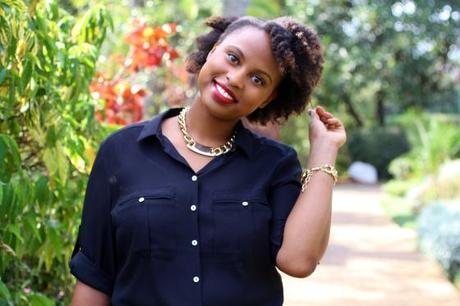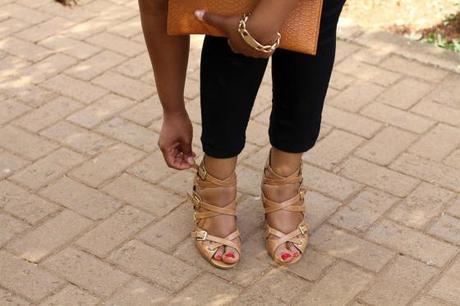 Have you heard people say that nothing haunts you like the shoes you never bought? If I didn't buy these shoes (literally on the last night in NYC) I don't think my heart would be at peace. Guys, the first time I saw these shoes and tried them on, they were on sale but I was skeptical. Not until I went to Washington, came back to NYC/NJ and I was still thinking about them. I knew they had to be a part of my life. BEST. DECISION. EVER.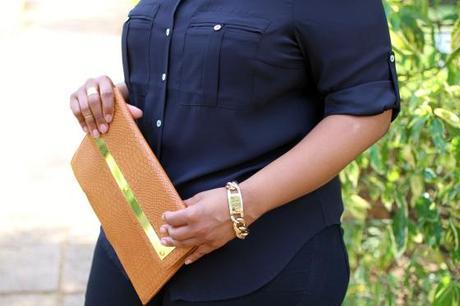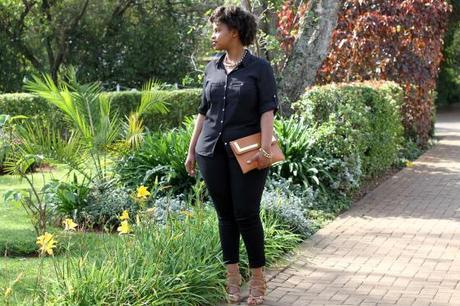 For the people in a more formal, corporate environment, don't worry, your casual Friday will be sorted very soon. Also, I'm still working on a tutorial for this hair style. Please bear with me.
Have a lovely long weekend ahead! What are your plans?
xx
Facebook | Twitter | Instagram | Pinterest
Check out the previous casual Friday post HERE.