I was unaware that there was a concealed heritage gem just across Malacañan Palace until I was invited to it. Casa Roces, after all, was a private abode. But you see, the same house, with its grand colonial charm, saw an illustrious family as its residents once. Read more…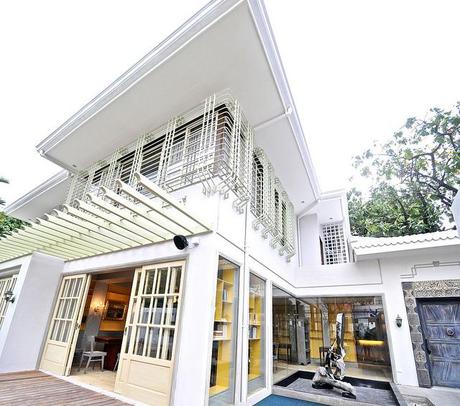 Say Roces and three great men from Philippine history and culture come to mind: Joaquin "Chino" Roces, freedom fighter and newspaper publisher; Alejandro Roces, National Artist for Literature; and Alfredo Roces, artist and critic. These men were once in Casa Roces, a Commonwealth-era heirloom house restored and remodeled into a restaurant-café cum events place by Roces descendants, Peachy Prieto and daughter Bianca Prieto-Santos.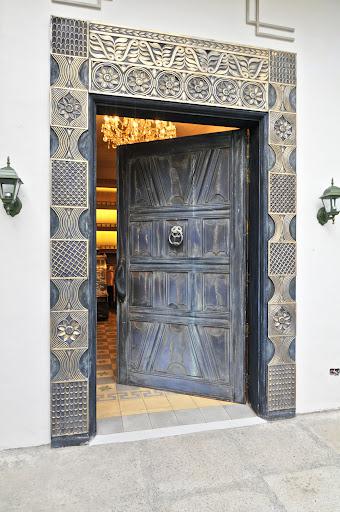 Peachy and Bianca wanted a larger audience to partake in the history that is Casa Roces, hence they commissioned renowned architects Rey Ilagan, Al Caronan, and Bettina Bonoan. They transformed the first floor into Kape Chino, named after Chino Roces, while the second floor presently has a bistro, an art and family heritage gallery, and private rooms decorated with a mix of Commonwealth elegance and contemporary flair.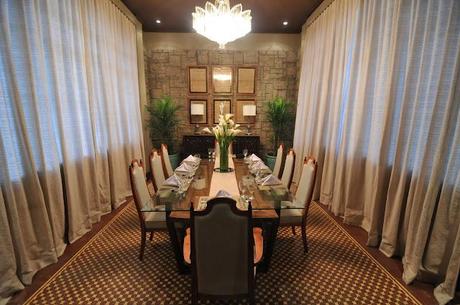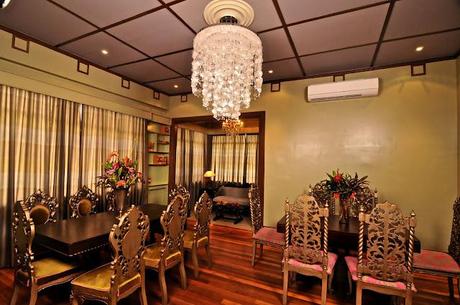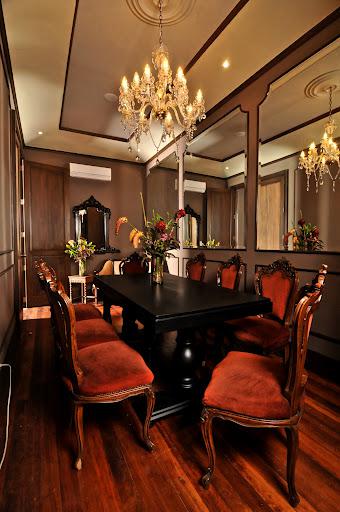 A place that played host to culinary impresarios calls for fine gastronomy, thus the Cravings Group was tasked to take the helm of the Casa Roces kitchen. Cravings does not only provide the delicious food for Kape Chino but also for the banquets that can be held all over the house, be it inside or outside. The place, indeed, is ideal for different events.
That day, we were introduced to a delectable array of Spanish-Filipino fare, with my favorites being the memorable duo of paellas and the Bacalao caviar pate. Of course, my sweet tooth dug onto the desserts masterfully created by the chefs from Cravings.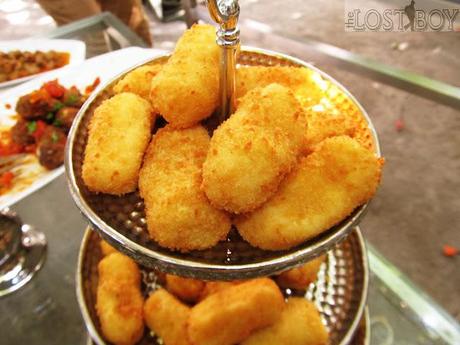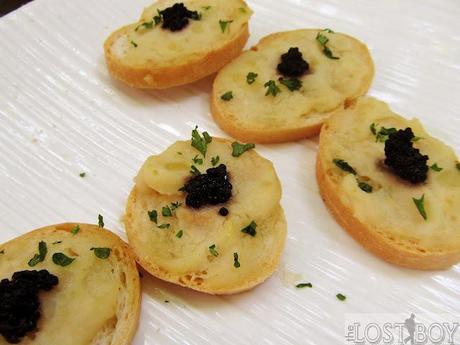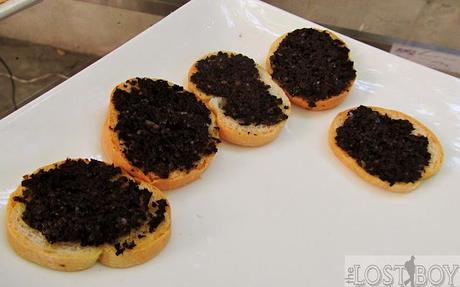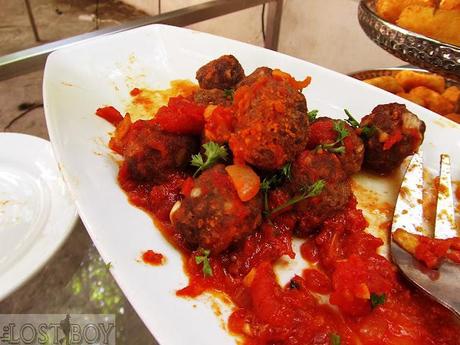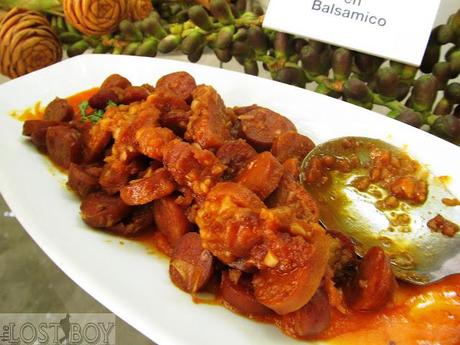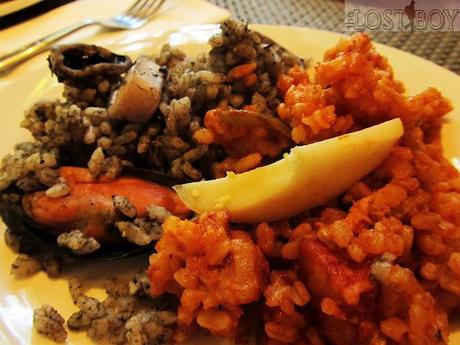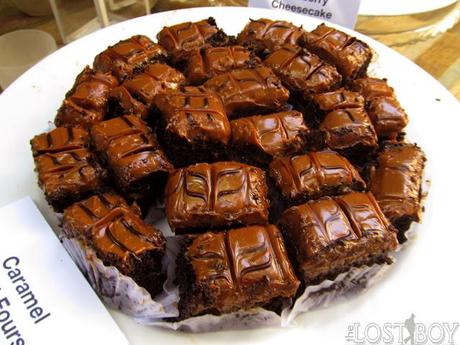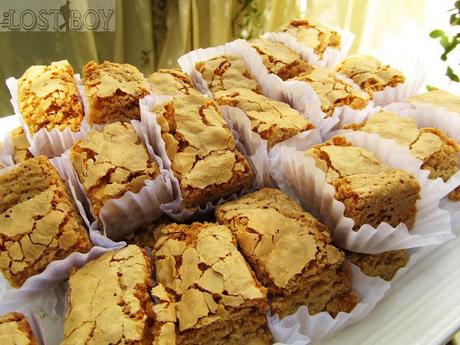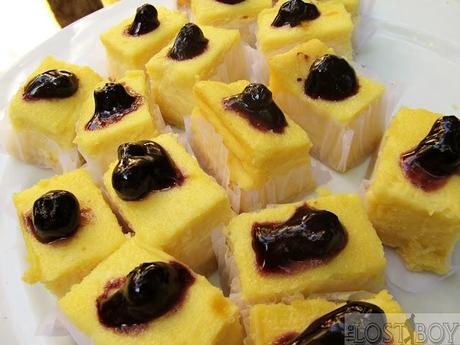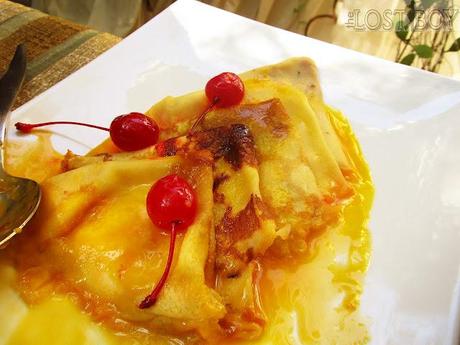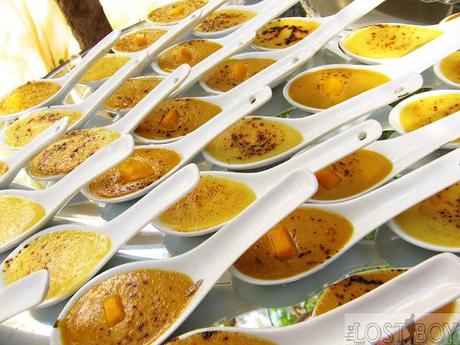 By the way, for a complete experience of the historic San Miguel district, Casa Roces organizes a tour of Malacañan Palace that commences with an introduction of the country's seat of power. Afterwards, visitors are treated to sumptuous breakfast or lunch sets.
I thoroughly enjoyed my day at Casa Roces. The history is fascinating, the house and its interiors are exquisite, and the food is simply delightful. True enough, I'm not the only one who likes this place; I heard our President Benigno Aquino III is a fan too.
CASA ROCES
1153 J.P. Laurel cor. Aguado Streets, San Miguel, Manila
Contact: +63 2 735 5896, [email protected], or www.casaroces.com