<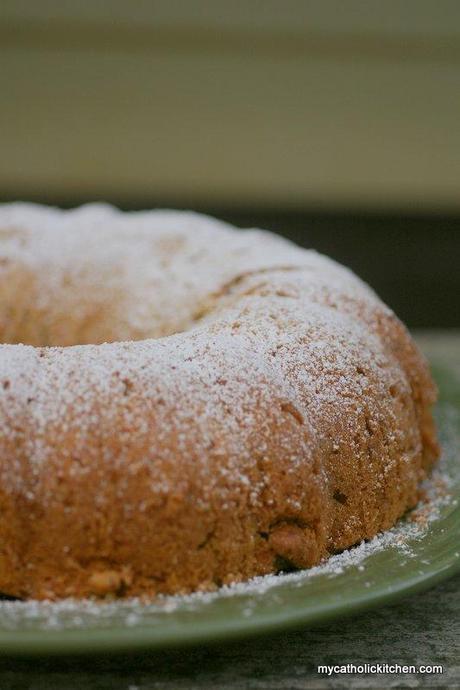 Where did the time go?
Easter is this weekend.
With that said we have a Easter Theme for #BundtBakers this month. It is hosted by the lovely Tara over at  Noshing with the Nolands.
If you are a blogger and would like to participate here is some information that might be helpful.
#BundtBakers is a group of Bundt loving bakers who get together once a month to bake Bundts with a common ingredient or theme.  You can see all our of lovely Bundts by following our
Pinterest board right here
.We take turns hosting each month and choosing the theme/ingredient.If you are a food blogger and would like to join us, just send an email to Stacy at
[email protected]
or ask to join our
private Facebook group
. This is a purely administrative group.  All recipes and photographs can be found on our individual blogs or our Pinterest board.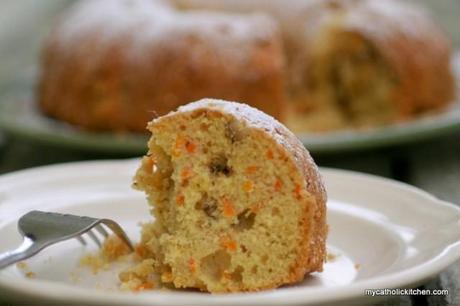 Print Carrot Tea Cake for #Bundtbakers
Ingredients
1 1/4 sticks unsalted butter at room temperature
1 1/4 cups all purpose flour
1/2 cup packed light brown sugar
2 large eggs
1 1/2 teaspoons vanilla extract
1 cup grated carrots
1 teaspoon baking powder
1 teaspoon salt
1/2 teaspoon baking soda
1/2 cup walnuts (optional)
1 teaspoon confectioner sugar
Instructions
Preheat oven to 350 degrees. Butter a bundt pan and dust with flour. Tap out the excess.
Put butter and brown sugar in a bowl of an electric mixer fitted with a paddle attachment. Mix on medium speed until light and fluffy about 2 minutes. Add eggs and vanilla. Mix in carrots until just combined reduce speed to low and add flour, baking powder, salt and baking soda. Stir in walnuts if using.
Pour batter into prepared bundt cake and bake for about 30 minutes. Insert a tooth pick into the center of the cake to make sure that it comes out clean.
Let cool about 20 minutes before inverting cake on a wire rack.
Dust with confectioners sugar before slicing.
Schema/Recipe SEO Data Markup by ZipList Recipe Plugin2.2http://www.mycatholickitchen.com/2014/04/carrot-tea-cake-for-bundtbakers.html
Here are a few of my fellow bloggers who also made Easter Bundts.
Peace be with you,
Veronica
Google+

Veronica Gantley (My Catholic Kitchen)