Carbon Monoxide (CO) is a poisonous gas that you can't see, smell or taste. Because of these invisible and odorless traits, it is often referred to as a silent killer. Carbon Monoxide gasses are produced from burning fuels such as wood, propane, oil, natural gas, kerosene, diesel, and coal when they do not burn properly. Now that does not mean that these are unsafe fuel sources, however like most things of this nature, proper precautions should be taken. All fuel burning equipment needs an adequate supply of fresh air in order to function properly, along with proper ventilation to carry the poisonous exhaust gases outside of the home.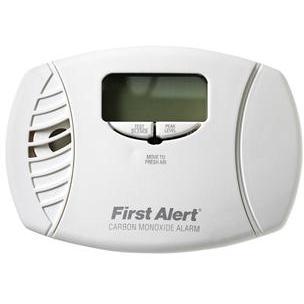 Carbon Monoxide, the Silent Killer
If you happen to notice stale or relatively stuffy air, excessive moisture on your windows and walls or black soot build up around heating appliances or vents then you may have a CO problem in your home. All above are signs are indicators that Carbon Monoxide may be present and you or your family may experience flu like symptoms due to some degree of exposure to the CO gasses.When a person gets exposed to CO gasses they may experience flu like symptoms such as headaches, nausea, fatigue, dizziness, drowsiness, burning eyes, confusion and unconsciousness. If somebody in your home experiences these symptoms at home but then the symptoms diminish when they leave the home then there may be Carbon Monoxide present. If you think there may be CO present in your home then you should leave immediately and seek medical attention or simply dial 911 (you can also consult your fuel provider for more information). In some severe cases, prolonged exposure to Carbon Monoxide poisoning can result in death so you should treat this problem seriously.Proper installation, inspection and regular maintenance of any fuel burning equipment is probably the best defense against any harmful releases of CO gases into your home. However, having good CO detectors is a great way to protect yourself from this silent killer, But do keep in mind that having a CO detector should not eliminate the need for regular inspections of your equipment by a licensed heating, ventilation and air conditioning contractor.Just like we do for smoke detectors, remember to change the batteries in your CO detectors when you change the clocks for day light savings. If your CO detector plugs into a wall outlet then double check to see if it is still operating with the test button and check to see if it has back up batteries.So in summary, to protect yourself from any
Carbon Monoxide Poisoning , just install CO detectors and make sure they work properly with good batteries. If you do not have one yet you can get one for less then $50 such as the one listed below, so go out now and protect your home … better yet protect your family

---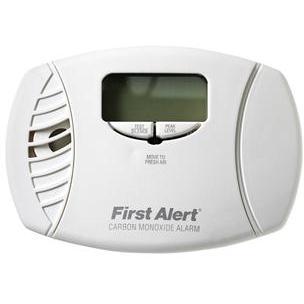 CARBON MONOXIDE PLUG-IN ALARM (BATTERY BACKUP & DIGITAL DISPLAY)EZ-VIEW, BACKLIT DIGITAL CARBON MONOXIDE LEVEL DISPLAY; INCLUDES 2 AA BATTERIES; USES ELECTROCHEMICAL CARBON MONOXIDE SENSOR, THE MOST ACCURATE TECHNOLOGY AVAILABLE; REMOTE-CONTROLLED MUTE; PLUG-IN ALARM WITH BATTERY BACKUP SUBCATEGORY2: SMOKE & CARBON MONOXIDE DETECTORS. Warranty: FIVE YEAR LIMITED.