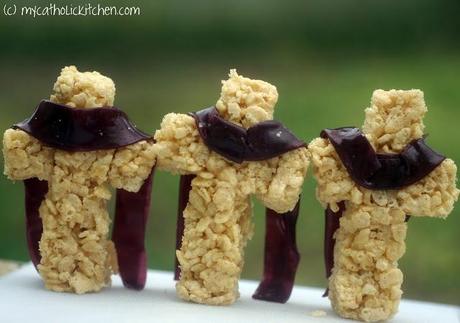 Today is Palm Sunday. It is the beginning of Holy Week. For the faithful, it is customary to shroud the cross and statues in church and at home, until the end of the celebration of the Lords Passion on Good Friday. These crosses and statues should remain covered until the beginning of the Easter Vigil Mass on Holy Saturday This practice reminds us with Passion Sunday, we have entered the solemn Holy Week.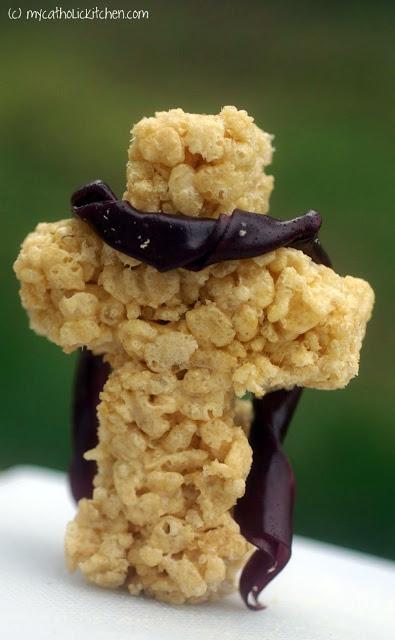 Caramel Cross Crispy Treats
3 tablespoons butter or margarine 1 package 10 oz regular marshmallows 1/2 cup caramel ice cream topping 6 cups Rice Crispy cereal 1 box purple fruit by the foot candy
Directions
In  a large saucepan melt butter over low heat. Add marshmallows and stir until completely melted. Remove from heat. Stir in caramel topping Add Rice Crispy cereal and stir until well coated.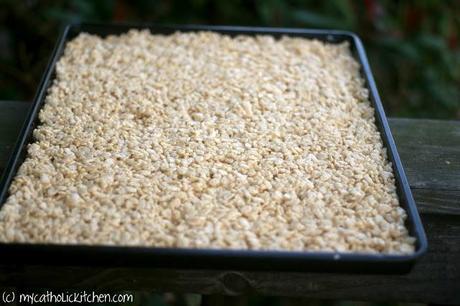 Using oiled hands or oiled spatula press evenly into pan that is coated with oil or cooking spray. Allow to cool a couple of hours. You could put them in the refrigerator. When they are firm, using a cross shaped cookie cutter or by hand cut out cross shapes. Cut the purple fruit snacks into strips and drape over crosses.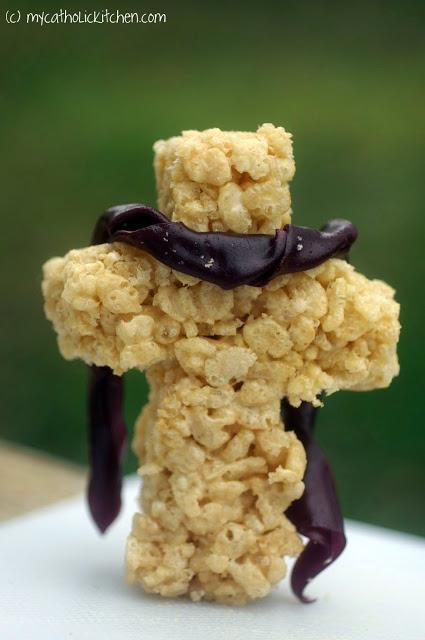 One last thing before I go, I entered 
Your Best Recipe
 over at Spicie Foodie. If you get a chance go take a look at what everyone else entered.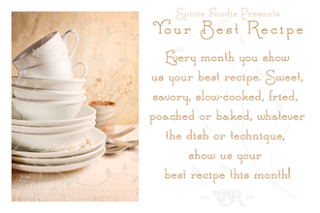 Peace be with you,
Veronica