Capri
is an enchanting island in the bay of Naples, Italy.
The island's top attraction is the famous Blue Grotto,Grotta Azzurra. Beaches are scattered around the island. There are only two towns -Capri, just above Marina Grande, andAnacapri, the higher town.
Another attraction is the Faraglioni are Capri's most famous landmarks. They are triangular rocky outcrops reaching into the sea, and they feature in most of the island's best views.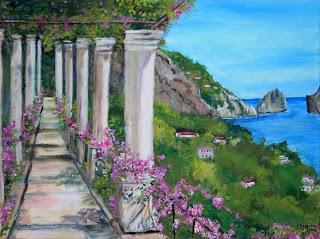 Capri, Italy
Video By:
Dennis Callan
http://tourvideos.com
Capri, Italy We take you into the Blue Grotto and walk through the villages of Capri.