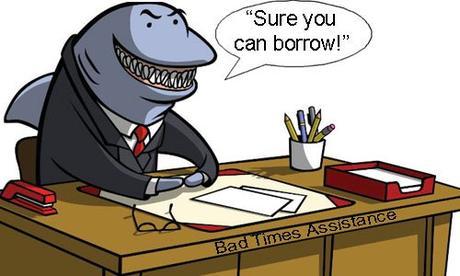 Loans are very easy to obtain in a free market system. The relationship between the lender and the borrower is a contract entered into voluntarily by two equals. LOL yeah right. Can you believe capitalists actually believe that crap?
Great system.
But really, have you seen the laws on usury in your state? I mean what laws? Payday loans anyone? Seen all those payday loan stores popping up everywhere? Isn't capitalism grand? You would not believe the perfectly legal rates those scumbags are allowed to charge.
Many major religions forbade usury for a damn good reason. They weren't just a bunch of uptight primitives. They had a good handle on universal moral philosophy.