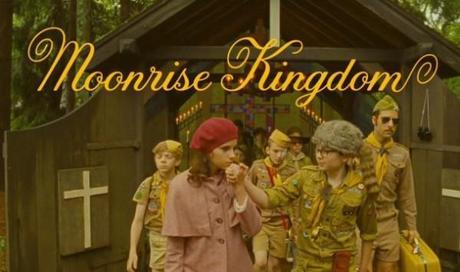 Moonrise Kingdom was the first film competing in the 2012 Cannes Film Festival and was privy to some excellent early reviews.
While the trailers for Moonrise Kingdom certainly displayed Anderson's trademark wit, it's nice to hear his voice is loud and clear. The film was co-written by Anderson and Roman Coppola, and is about two children (Jared Gilman and Kara Hayward) in 1960′s New England who decide to run away together. The cast also includes a plethora of amazing actors such as Bruce Willis, Edward Norton, Frances McDormand,  Jason Schwartzman and Bill Murray.
Moonrise Kingdom opens in the US on May 25th.
Here are a range of reviews from the Cannes showing:
Indiewire's B+ reaction:
There are diehard Wes Anderson fans and then there's everyone else. "Moonrise Kingdom," the idiosyncratic auteur's seventh feature, eagerly pitches itself toward that first group of audiences and ignores the rest. But if those open to Anderson quirks will find a rewarding experience littered with warmth and playful humor.
Those who have complained that Anderson makes the exact same twee, precious, mannered deadpan comedy every time out will have plenty here to further their argument, but this bittersweet bauble so confidently goes about its business that it's difficult to deny that Anderson knows his milieu and how to dramatise it eloquently.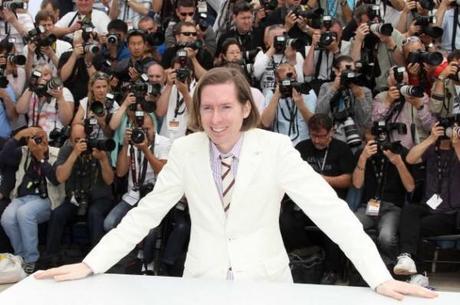 Variety:
While no less twee than Wes Anderson's earlier pictures, "Moonrise Kingdom" supplies a poignant metaphor for adolescence itself, in which a universally appealing tale of teenage romance cuts through the smug eccentricity and heightened artificiality with which Anderson has allowed himself to be pigeonholed.
The Playlist, who gave the movie an A:
There are signs — small ones, and easily missed — that Anderson is not only using his traditional M.O. here but also commenting on it and, perhaps, saying goodbye to it. (Suzy's glance-to-camera in the final shot — a shot with a completely different grammar and language than the rest of the film — suggests that our characters are headed for a very different world in the months and years to come; it also suggests Anderson might be looking for new worlds to conquer.)
and HitFix thought Moonrise Kingdom was one of Anderson's best:

All in all, "Moonrise Kingdom" is one of those films that seems slight on the surface, but there's so much emotion in it, so much genuine heartfelt observation, that I have a feeling it will grow the more I think about it, and that a second viewing will simply underline the feelings I have about it already.[...] He may make it look easy because of how firmly his mannerisms are established at this point, but it takes a real artist to evoke the rocky emotional storms of adolescence and adulthood with such clear eyes and precise voice. "Moonrise Kingdom" is the real deal.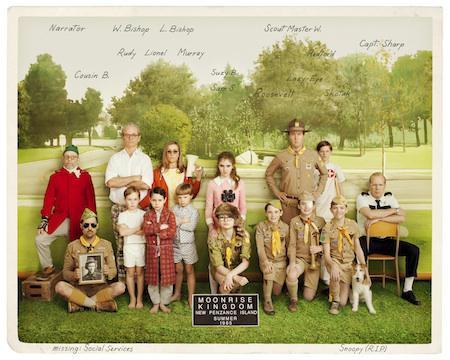 [reviews found on slashfilm.com]
Like what you see here? Well there are other fantastic blogs part of the LAMB network! If you'd like to learn more about becoming a LAMB, visit [http://largeassmovieblogs.blogspot.com/]. Please feel free to sign up for email updates from us.