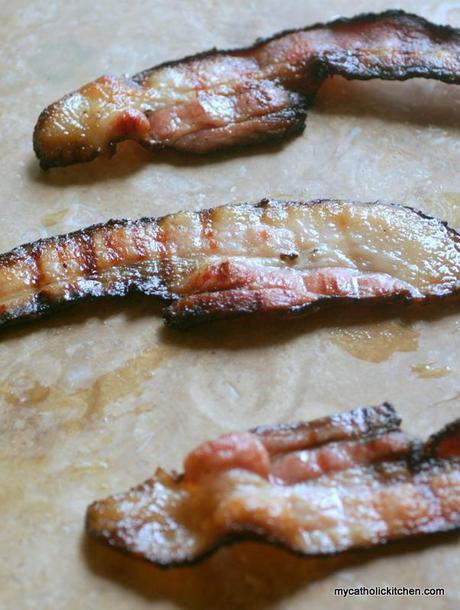 The hubster and I went to Smithfield over my long Labor Day weekend. I thought it would be a great idea for us to get away, not really far away, just away enough to enjoy it. They have a restaurant in Smithfield  called the Smithfield Inn. Supposedly George Washington slept there. It also serves as a bed and breakfast. While visiting the farmers market there, I took a peek at the menu. One of the appetizers at this restaurant is called the Southern Tasting Platter. It contains fried green tomatoes, pimiento cheese spread, Smithfield ham and bread and butter pickles.  We went in to investigate and realized that we were way under dressed. We decided to make a reservation when we were better dressed. One of the other reasons I wanted to visit Smithfield was to get some bacon. I wanted the thick cut kind.  I wanted to make some candied bacon and wanted to get some really good bacon. So what better place to go than Smithfield to get the bacon.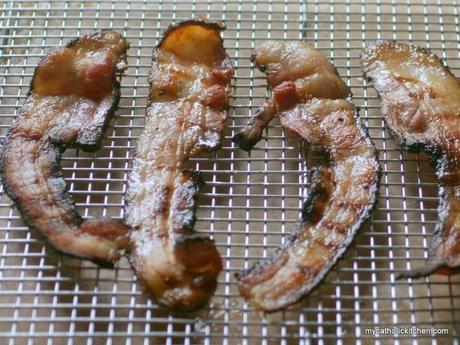 While there Hubster and I visited the quaint shops that went along Main Street. We decided to eat at Taste of Smithfield. We both agreed we were dressed much more appropriately there.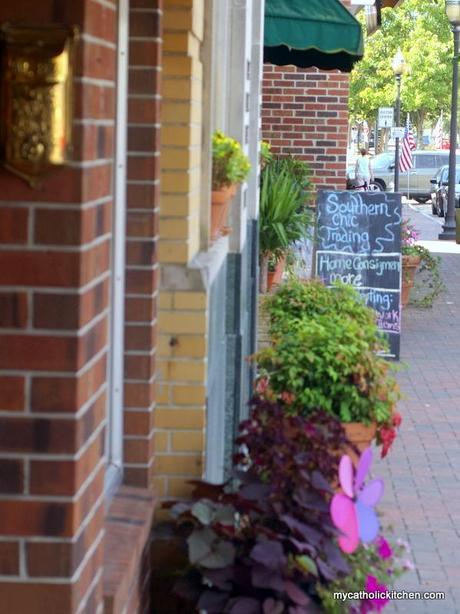 At Taste of Smithfield they had lots of Virginia grown products. Of course they had my thick cut bacon along with peanuts, jellies, jams and other treats.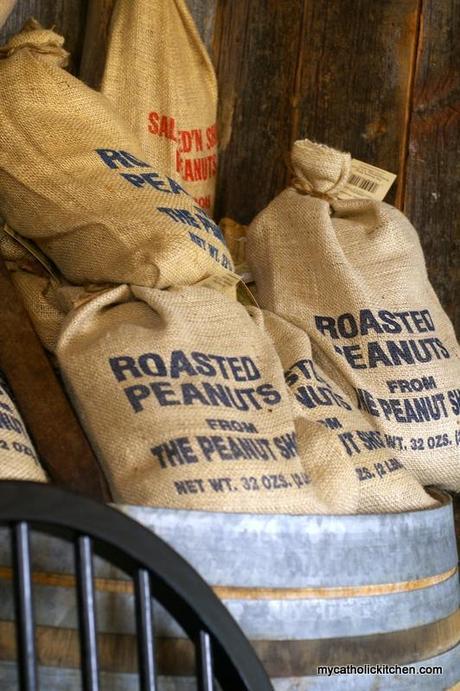 Print Recipe
Candied Bacon
Ingredients:
1 cup light brown sugar
1/4 teaspoon smoked chipolte chili powder
1 pound thick cut bacon
Directions:
Preheat oven to 350 degrees
Line a broiler pan with foil and spray with cooking spray.
Combine brown sugar and chili powder on a plate.
Press bacon firmly into the spice mix to coat well.
Arrange the slices of bacon in a single layer on top of the broiler pan
Broil for 15 to 20 minutes until the bacon is crisp and the sugar is light brown and bubbly.
Transfer to a paper towel to absorb any grease and then to your serving platter. Serve warm or at room temperature.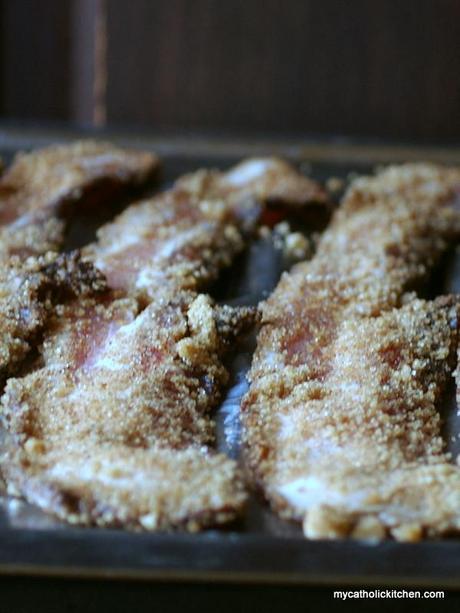 Peace be with you,
Veronica