I've heard there was a big wedding show in That London this weekend. Sounds brilliant – the Designer Wedding Show. Ah… I wish I could have been there with all the coolest wedding suppliers and UK wedding bloggers out in force!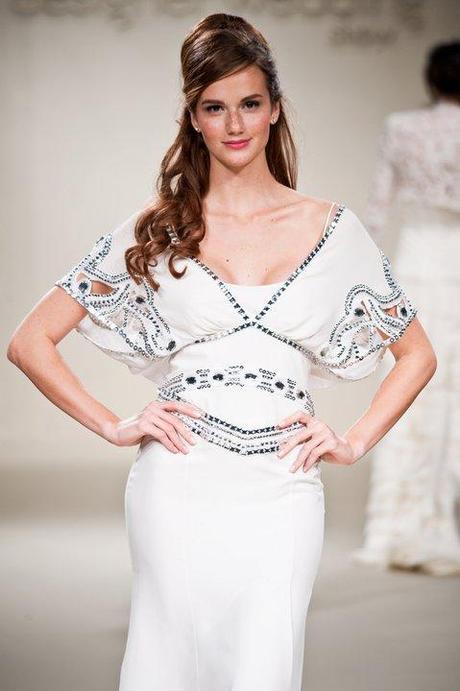 Instead, while everyone was doing the DWS this weekend I was at home in sunny Manchester (yes! sunny!) doing some Pondering. Specifically about creative weddings, the influences in the wedding industry and pressures on brides to have certain things on their wedding days.
Planning a creative wedding
At the ideas stage of wedding planning I think the world is your oyster. It's easy to dream – and every bride and groom should enjoy this stage of planning. Influences are everywhere: wedding magazines, blogs and websites especially.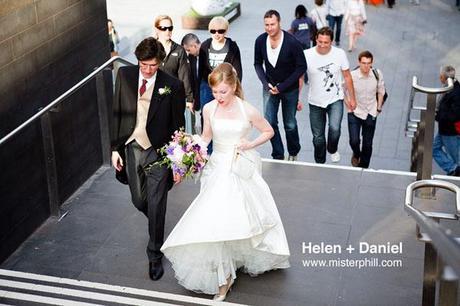 A creative wedding in London. Photo credit: www.misterphill.com
Budgeting for a less creative wedding
Dreams are put to one side when the spreadsheets come out, I think. You plan your wedding budget and begin to research the big purchases: you visit your wedding venues, chat with a photographer, try wedding dresses on. And these experiences all bring new influences into your wedding planning: not necessarily good ones!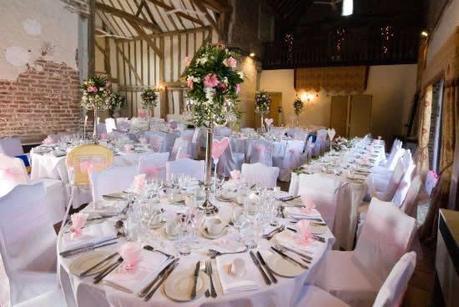 I think most wedding venues' brochures are based on fairytale, romantic, classy white and pink weddings. They're pretty… but probably not as adventurous as your initial wedding plans.
You could easily begin to absorb the imagery provided by a classic stately home / country hotel wedding without consciously thinking about it. So do your groom and your parents who visit venues with you.
Keeping the creative wedding dream alive!
Getting quotes from photographers can be brilliant: by nature wedding photographers are creative people. Your photographer could be your greatest ally in sticking to your guns and keeping your creative wedding dreams alive!
Wedding dress shopping should be a wonderful experience. Please – find a bridal shop where you feel welcomed, well treated, respected and where you enjoy every second of the experience of choosing your wedding dress. Take someone with you who shares your taste in dresses: your bridesmaid perhaps, if your mum might prefer the more traditional / popular dresses and you want something more unique.
I think – and I keep hearing – that it's at this stage of wedding planning that dreams and creative ideals tend to fall by the wayside. Has this happened to you?
Local trends and less creative weddings
Getting back to That London and designer weddings, the other influence I wonder about is location. It seems that outside of the capital venues become countrified, less quirky; you'll find manor houses and stately homes with Georgian architecture and Jacobean features, traditional landscaped gardens with fountains and verandahs.
It's all very classy, sophisticated and elegant. But how many regional wedding venues constantly develop themselves, reinvent their brochures to attract funky and contemporary weddings? Indeed, why should they, when the bookings are rolling in every year?
Why are there more creative weddings near London?
London is a European fashion capital, a thriving city with a cool image, full of inspiration for designers and creative types. Aside from London fashion week, Camden and all the creative industries in the city, the wedding industry itself thrives there.
Top dress designers are based in London. Chic inner city venues like One Marylebone are making headlines in the wedding press and the Designer Wedding Show – for example – is all about London. So it figures that London brides are surrounded by creative influences we just don't have as much of in the rest of the country.
Breaking the trend, embracing creative weddings
This is a story I'm hearing time and again: brides around the UK are taking their influences from what's around them, and it simply isn't as easy to have a creative wedding outside of London – to some extent, outside of the big cities. I'd like to know if it's true!
Our Star Brides are planning some wonderfully creative weddings – but are they the exception to the rule? Or do Sally and Salma represent a new type of bride setting new trends, no matter where in the country they are?
There's nothing wrong with a classic, traditionally styled wedding. If that's your dream then you shouldn't let me tell you otherwise: what do I know?! But if you're a little bit different, if you'd like a more creative day but it's not working out that way I'd love to know why.
What do you think?
I'd love to hear your comments – there will also be more articles on the blog over the next few weeks about planning a creative wedding so please stick with us to read more. Pop a comment in the box below, or email me to share your views: [email protected]
Claire x