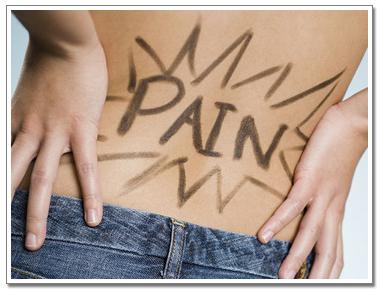 There is no such thing as "normal" pain! Many people choose to suffer with chronic pain because they think it's a normal part of aging. It isn't!  And if you're one of the millions of people suffering with chronic back pain, scientists say your brain may age up to 20 times faster than normal.
In the first study of its kind, researchers from Northwestern University have found that chronic back pain actually shrinks the brain by as much as 11%. Specifically, it shrinks the gray matter, which makes up the part of the brain responsible for memory and information processing.
Lead researcher A. Vania Apkarian and his colleagues compared 26 healthy volunteers with 26 patients who had chronic back pain in the lower region for more than a year. Some patients' pain radiated through the buttock, thigh, and leg — a sign of sciatic nerve damage, or sciatica. The source of the pain was not considered.
MRI brain images and other sophisticated imaging tests, which measured gray matter size, were performed on all patients. After adjusting for age and gender factors, scientists found that, overall, chronic back pain patients lost about 5%-11% of gray matter a year — about the same as 10 to 20 years or normal aging, the researchers say. Typically, normal aging results in only about 0.5% of gray matter loss each year, they add.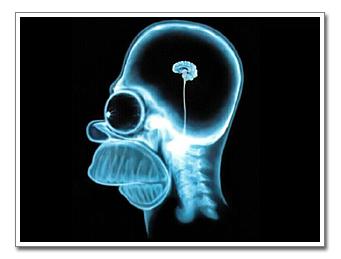 Loss in brain density is related to pain duration, indicating that 1.3 cubic centimeters of gray matter (the part of the brain that processes information and memory) are lost for every year of chronic pain, said researcher A. Vania Apkarian, associate professor of physiology at Northwestern University Feinberg School of Medicine and a researcher at the Northwestern University Institute of Neuroscience.
Those with chronic back pain with sciatica had the largest decrease in gray matter. In addition, the more years someone has chronic back pain, the more brain loss they suffered.
Research has shown that 80-90% of low back pain episodes reoccur, and when they do, symptoms are usually more disabling. So while the symptoms may be fleeting, if the cause has not been identified and addressed, odds are that you will experience more severe back pain in the future.
If you're tired of dealing with your chronic pain, or you've always wondered if there was more to life than just popping pills, Georgia Clinic of Chiropractic is here to help.  We've already helped countless individuals and families with their chronic pain in the Augusta, Martinez and Evans GA communities.  If you're not sure if chiropractic care is right for you, you're more than welcome to come in and just speak with us or take a tour of our clinic.  We can't force you into seeking help, but when you're ready, we'll be here.
---
Georgia Clinic of Chiropractic is conveniently located off Furys Ferry Rd in Martinez, Georgia and provides quality chiropractic care to the Augusta, Martinez, and Evans communities.  To schedule an appointment, call (706) 814-5053 or schedule an appointment online at www.georgia-clinic.com.