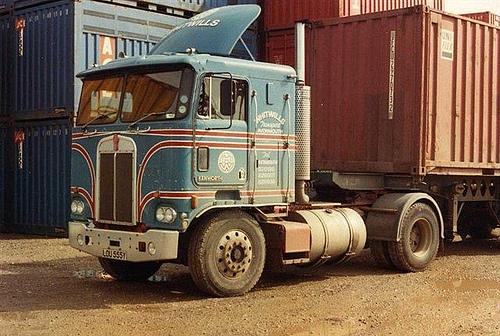 The sight of an 18-wheeler is often enough to make environmentalists cringe. Trucks are thought of as inefficient, smoke-spewing petroleum guzzlers that destroy the environment. This view, however, is incorrect. Modern trucks and trucking methods have significantly slashed the amount of pollution caused by the ground transport of goods. Here are a few ways the trucking industry is reducing its carbon footprint.
Aging fleets are being updated. The old, smoke belching truck is almost a thing of the past. Those who drive behind an 18-wheeler today will find that they aren't engulfed in the stinky, black diesel smoke of yesteryear. Instead, it's like being behind a car. There will be no need to roll up the windows to avoid the smell of a modern truck.
Fleet tracking is being improved. Instead of relying on paper logs, more and more companies are outfitting their trucks with electronic monitoring systems. Among other things, these systems help pinpoint fuel-wasting practices like speeding and hard braking. Once problems are spotted, truckers are coached to adopt more environmentally friendly driving habits. Fleet tracking systems also allow for increased routing efficiency, which allows trucks to move freight with less fuel waste.
Warehouses are going green. Programs to reuse or recycle old pallets are becoming popular. Warehouses that also do the packing for final shipments have begun using biodegradable peanuts instead of the old foam variety. Finally, warehousing facilities are adding things like solar panels, skylights and motion-sensitive floodlights to reduce their need for electricity.
Diesel is being phased out. Pilot programs at various companies are exploring alternatives to traditional diesel engines. Natural gas, biomethane and other options are being put to use. Biomethane is made from the methane that would normally enter the atmosphere from landfills, so it is a good renewable option.
The trucking industry's association supports green initiatives. Some of the changes they support are a 65 MPH speed limit for all vehicles, a fuel-tax financed infrastructure improvement program, and regulatory changes to allow for heavier trucks.
As this shows, many advances have been made to lower trucking's carbon footprint. Some of these changes are plainly visible. The more rounded design of today's trucks is done to increase fuel efficiency, and as previously mentioned, new trucks no longer belch smoke into the air. Other changes are behind the scenes. Pallet reuse programs, fuel types and other such advances are invisible to the average person.
The trucking industry's initiatives are the most likely to be controversial. Many people hated the 55 MPH speed limit, and it's unlikely that a 65 MPH limit will be much more popular. Plans that require increased taxation are also likely to face some stiff opposition.
Fortunately, most improvements in the trucking industry's carbon footprint don't require passing controversial legislation. Since lower fuel consumption and more efficient routing also increase the profits of trucking companies, it's reasonable to expect that the firms will eagerly follow this path even without the prodding of new laws. While a truck will likely never be as efficient as a car, modern advances mean that the vehicles already are not the environmental horrors they once were.

About danielle
has written 11 article(s) for EnvironmentGreen.com.
View all posts by danielle

→
Share
Filed in: Carbon Emissions, Vehicles