When a friend asks me where to go, I automatically say Cebu or Bohol, since those places have all the attractions someone on vacation could ask for. But when a friend is into adventure, extreme sports, or something like those, I usually say Naga or CamSur for wakeboarding at CamSur Watersports Complex, which is fondly called CWC. Read more…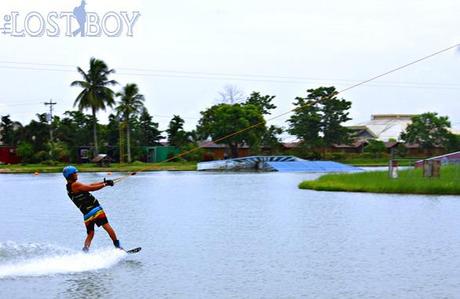 I recommend CWC for two main reasons: Naga or Pili can be reached by bus, train, or plane from Manila, and more importantly, wakeboarding in CWC is quite affordable. CWC, by the way, is the brainchild of Camarines Sur's incumbent governor, L-Ray Villafuerte, who has brilliantly packaged CamSur into a dark horse among Philippine tourist destinations.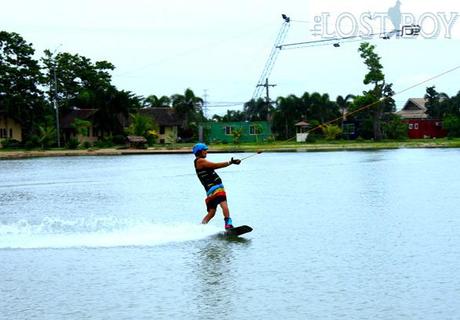 CWC greatly contributed to the growing tourist arrivals into CamSur, totaling some 2.33 million domestic and international tourist arrivals last year thus making it most visited in the country. Of course, the rest of CamSur is also part of the package—Caramoan and the other natural wonders of the province are also being offered as side trips to CWC visitors.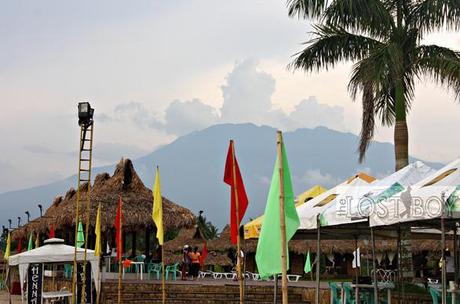 Now that I've said a lot, let me walk you through wakeboarding at CWC. If you haven't gone wakeboarding at CWC, you'd think it's a rich kid's sport. Well, it is with all the expensive equipment and thingamajigs, yet trying it out at CWC won't hurt budget travelers.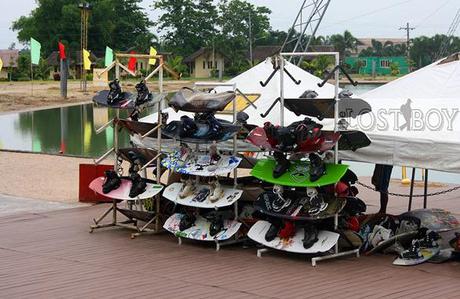 Including the rental of helmet, vest, and regular wakeboard, cable park rate is only 165 PHP an hour. Half a day costs 460 PHP, while a whole day costs 750 PHP. When I go to CWC, I usually go for half a day, since a full day sounds so tiring.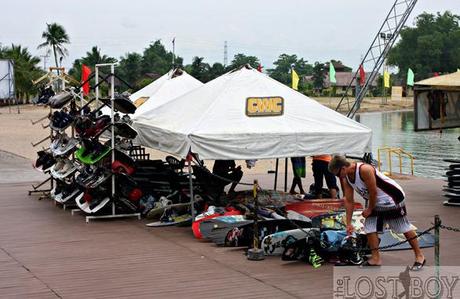 You might be wondering if it's difficult to wakeboard. It is if your nerves get to you easily. Imagine standing on a piece of specialized wood afloat a shallow manmade lake while holding onto a string pulled in a fast velocity by a contraption, and you pretty much get the idea of wakeboarding. The instructors at CWC say that the key to wakeboarding is finding balance on the board upon standing up from initial position without relying on the string. Pull the string too hard, and you'll be consequently wiped out.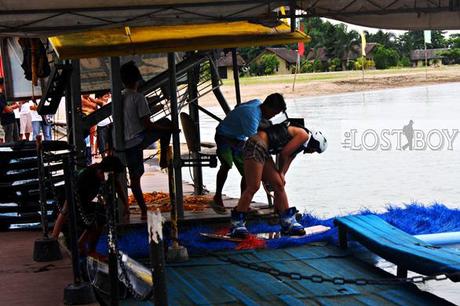 It's all right to be wiped out. Really, it is. But for beginners, "kneeboarding" is recommended. It's like wakeboarding except that you're kneeling, therefore it's much easier to balance than on both your feet. They also have a beginner's area called Winch Park where the lake is smaller, and there are instructors to assist. On Mondays, they give tutorial sessions too.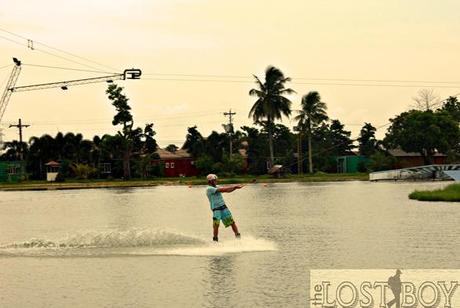 Available also are a good shower room for day trips, a swimming pool, a game room, a skate park, and lots of lodging options. For watersport enthusiasts, there's a lake large enough for dragon boating, jet skis, kayaks, and boats. It's a one stop adventure destination.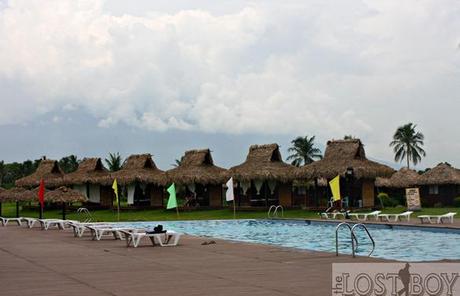 How to get there: There is a two-way complimentary Naga Airport shuttle for guests with accommodations, but day trip guests are also welcome. Alternatively, walk to the highway from Naga Airport in Pili then take a jeepney (8 PHP) to the road leading to CWC. From there, take the habal-habal (motorcycle) or tricycle (10 PHP). Note that CWC is in the town of Pili not Naga City.