New Year is right around the corner and so are the winter holidays. Believe it or not, every individual holds an excitement of getting or purchasing something new to start his year with.
Fortunately, we have a fashion accessory for most of the corporate working guys and college teenagers that would increase their looks as they'll begin to go back to offices and universities right after the holidays, and this product is a Bag.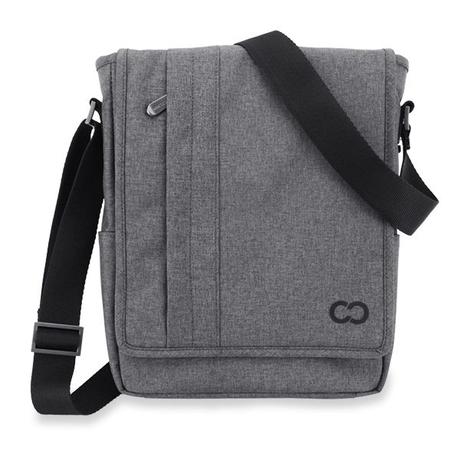 Not any single carrying bag pack but a side messenger bag that will affect your fashion statement and comfort in a very positive way. I got the bag for my college and trust me on this; you're going to like it. So, without any further talking, let's get our hands-on Campus North Messenger Bag.

Received it one week ago, and since then, it has become my daily carrier for my every belonging. The first thing that I felt after opening the shipment packaging was the premium build and material quality of the canvas bag. I ordered the Gray colored variant as it could be used with any shirt or jacket. Moreover, it won't catch dirt anytime soon.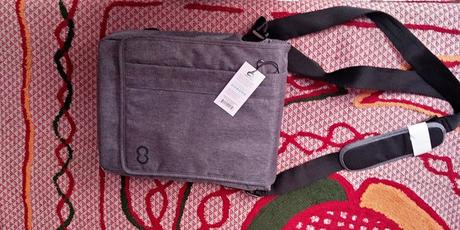 Apart from the Gray color, you can also order brown and black as well.
Case Crown is the company which manufactures quality messenger bags, bag packs, and device cases and covers mainly for electronic gadgets like MacBook, iPads, iPhone, etc. Due to this, the material of the bags is of exceptional quality and durable as well. The inner sides are padded for device security and irrespective of the gender, place, or occupation; you can carry the North messenger everywhere.

The bag is of the standardly designed with a long shoulder strap to carry it sideways. The bag is super compatible and easy to carry. It is mainly designed to use it as a laptop bag and looking at the size; it would easily hold a MacBook 12 or 13-inch variant, not more than it. Apart from the laptop compartment, you have liberty to add other things such as notebooks, cables, and other devices via external, flap and side pockets.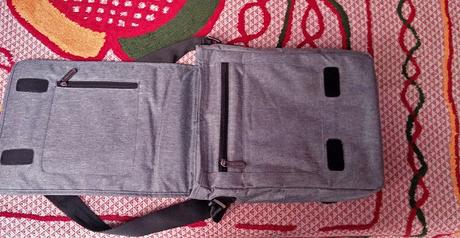 The bag is made of a premium canvas material and is accompanied by strong Velcro and elastic attachments for extra durability. The zippers and the closures are appropriately placed in the bag with the Case Crown logo engraved and stitched in the zip and bag exterior respectively.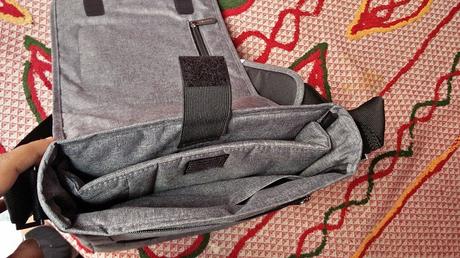 The bag is priced at $50 on the official Case Crown website but hey! It's holiday time, and I have a secret deal for you. You can get the Canvas Messenger Bag for a price $39.99 and that too with free shipping. Just buy it from Amazon during this limited period only.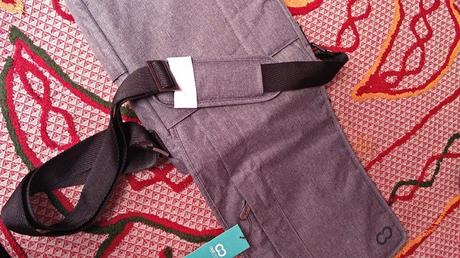 Can be used to carry for MacBook 12-13.
Secure Placement with Velcro Interiors Padded Interior for Device Safety.
Side & Exterior pockets for extra storage.
Durable & Premium Canvas Material.
Height Adjustable Shoulder Strap.
Lightweight and perfect for travel.
Little small for standard laptop sizes (14-15 inches).
Could've offered more color variants.
All in All, Campus North Canvas Bag is quite a great Messenger bag for office people and college teenagers. It is a value for money and you wouldn't feel any disappointment with the feel and quality of the bag. I am pretty satisfied with the bag, and with the premium canvas material, there are no compromises with any tearing or whatsoever.
The company also offers a same variant but of poly material,
The company also provides full sized bag packs and cases for daily purposes. You can have a look on them from the official website of Case Crown. Do let me know if you like the bag and be sure to ask me any query or doubt related to this bag in the comment section below. Cheers.