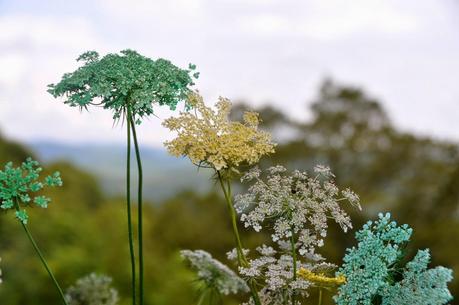 Twenty-some years ago, our nieces Genie and Amelia would spend a few weeks of each summer with us. We called it Camp NoFun and one of the activities was always dyeing Queen Anne's Lace. (And playing dress up.)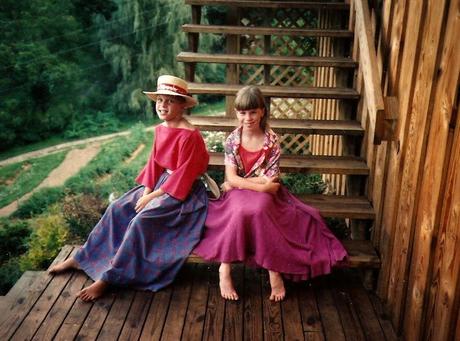 So now Genie has a niece of her own and the Queen Anne's Lace is in bloom . . .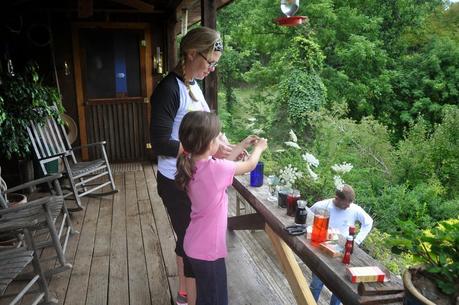 Out came the ancient food coloring (I rarely throw things away.)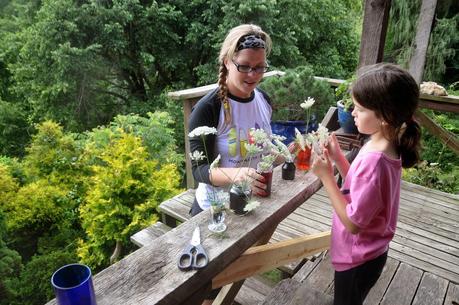 A little water, a lot of food coloring, and a bit of patience as, slowly, the blooms take on the different tints.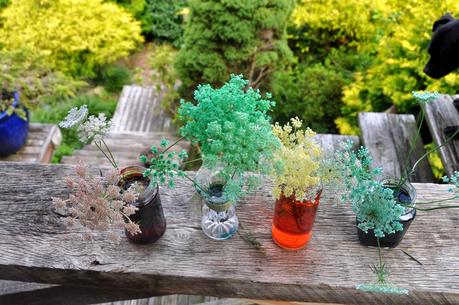 There was no dress up -- but I do still have the hat so Genie and Lily posed for an update to the Camp NoFun album. . .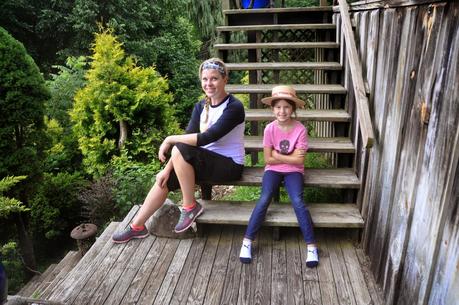 And there were Cuban sandwiches -- of which, more tomorrow. . .