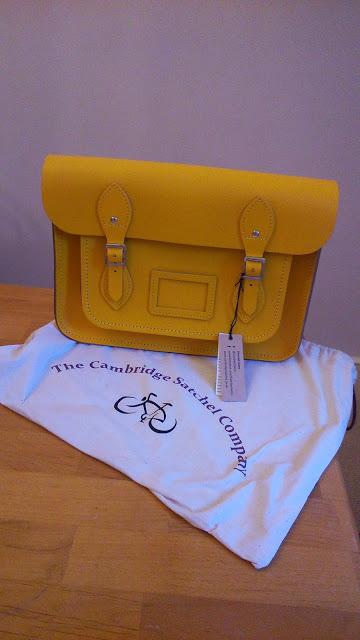 I have always been a fan of niche brand The Cambridge Satchel Company, ever since their launch a few years ago.
The humble satchel has become a fashionista's bag of choice. Chic, fun, stylish and understated. Designer labels such as Mulberry have created their own interpretation of the satchel, but brand The Cambridge Satchel Company have dominated the style all on their own.
Needless to say, I have wanted one for a while. I have never taken the plunge and bought one, but have sat and drooled over images online and in store many times. I was never sure whether to opt for a simple brown leather version, timeless and classic, or a block bright colour, or a fun print. The company have created new colours and prints each season, and the choice is amazing.
On the August Bank Holiday, myself, Darren, Elijah and a few good friends decided to take a day trip to Cambridge. While walking around the shops, we stumbled (obvs) onto a Cambridge Satchel Company boutique. Naturally, all the girls stopped and started pointing out the various colours and styles and choosing which one we would go for. Sadly, at £130 a pop, we walked away empty handed, but the thought of them lingered.
I was extremely touched when, 6 weeks later, I was presented with a gift from said very good friends at my birthday party (how babyish do I sound?!) I opened the wrapping paper and was faced with a dustbag. I flipped the dustbag over and there were the words "The Cambridge Satchel Company." Needless to say, I squealed with excitement, whipped open the bag and pulled out a stunning sunshine yellow satchel.
I LOVE it!
A beautiful, buttercup, sunshine yellow. The perfect color to cheer you up on a gray winter's day and to compliment the sun on a hot summer's day. The satchel is sturdy and stylish and will be perfect for slinging over my shoulder and carrying around all day.
What wonderful friends I have with wonderful taste!
What do you think of the Cambridge Satchel Company? Have you got one of their renowned satchels? Enjoy x
Here is the satchel in three different light's, just so you get an idea of the color in natural and artificial light.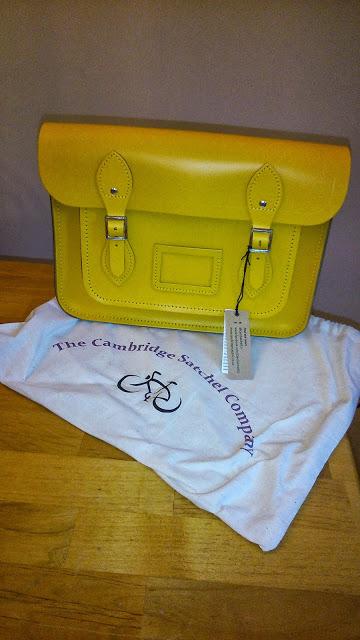 with flash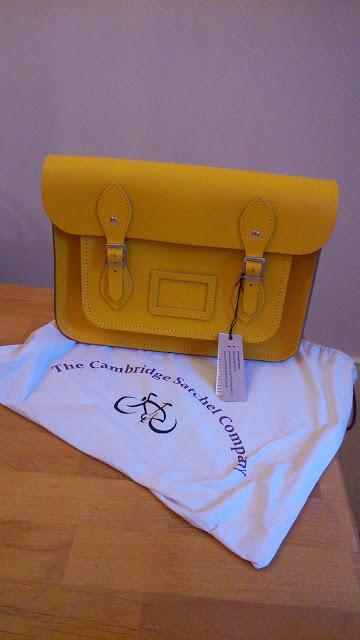 without flash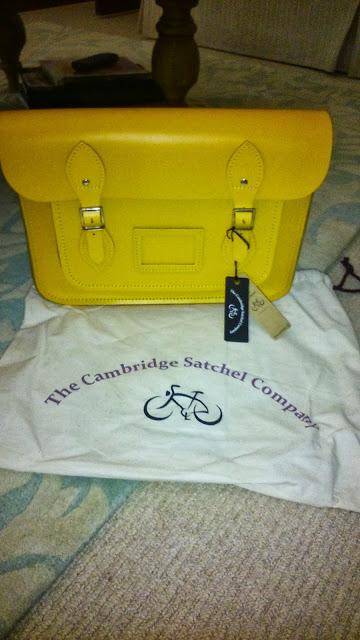 in daylight