It's amazing how time flies when you're feeling relaxed and completely happy doing nothing. One minute it was Friday and I was day dreaming about how I would spend the long weekend, the next minute my alarm clock went off reminding me it's time to get back to work. Thankfully, my weekend was extremely low key. Friday night, we gathered to celebrate our friend P's birthday. Instead of a typical dinner at a restaurant, we decided to throw a mini-tea party. What we lacked in decorations, we made up for in the pot-luck menu.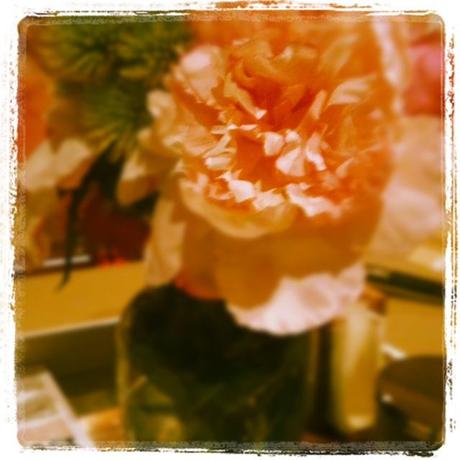 Yummy sandwiches (roast beef, shrimp salad and cheddar & avocado), scones, and jams. It was nice to catch up and celebrate. My friend J. made cupcakes and I made chocolate cake petit fours.  Sounds fancy  right? Don't be too impressed. I just cut the cake into bite sizes and decorated with X's and O's, gum balls, and mini eggs - mainly to remind her that we're still young at heart.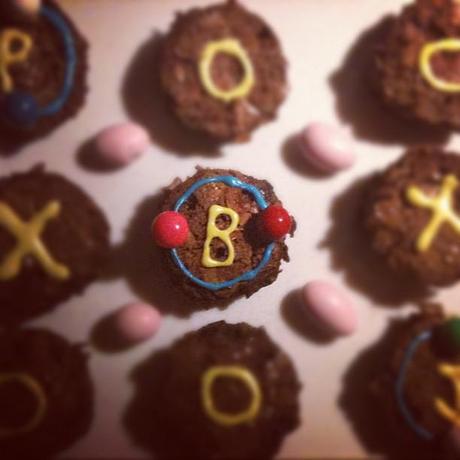 I found the chocolate cake recipe in a book that I stole from my mom ages ago. Pillsbury Best Desserts. I finally got around to making the 6-ingredient-only chocolate cake. You don't have to rush out to buy this book because here is the recipe. It is the easiest and most delicious chocolate-thing I've made. I'm telling you, people will think you bought it at a bakery. That's how delicious it is.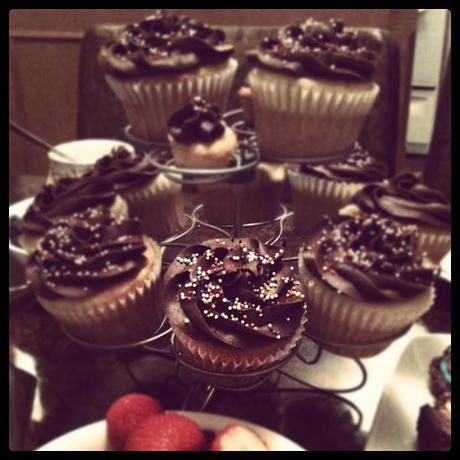 These are J's cupcakes. She was dying to show off her cupcake holder. Is there a special name for it? Cute right? For some reason, we discussed cupcakes at length that night. I was reminded of the most delicious cupcake I'd ever had. Hands down, they were from Georgetown Cupcake in DC. Chocolate Ganache, Red Velvet and Coconut. Yummy. Despite the long line ups, it is so worth the wait. Of course, you can also make them at home. Here is the recipe for the chocolate ganache. If you try it, let me know how they turn out. If you don't call DC home, make it a must visit spot for when you are there.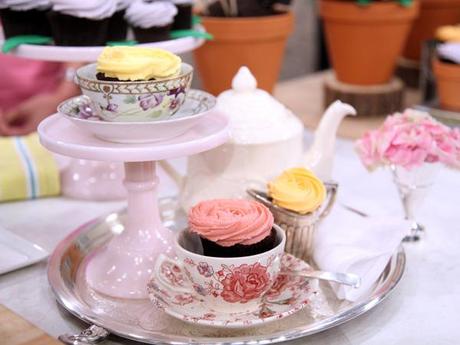 Photo from The Nate Show/Nate Berkus
What an adorable way to display cupcakes (especially for a tea party). I have to remember this for next time. Anyway, while we continued to chat about non-cupcake related topics, look what I found. The original blackberry. Two-tone. How great would it be if RIM actually made two-tone devices? or multi-coloured? I'm keeping my fingers crossed.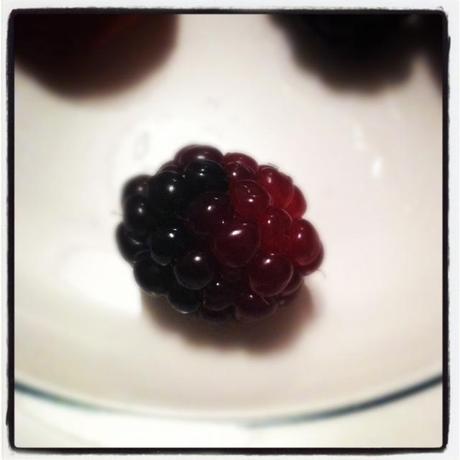 Hope you had a fun weekend. I'm looking forward to next Friday. Going to a "Wine/Choco/Cheese" party hosted by my friend S. The idea is for each guest to bring their favorite wine, chocolate and cheese and  sample each others selections. Should be a fun time. I'll share my personal picks later this week. 
Enjoy!