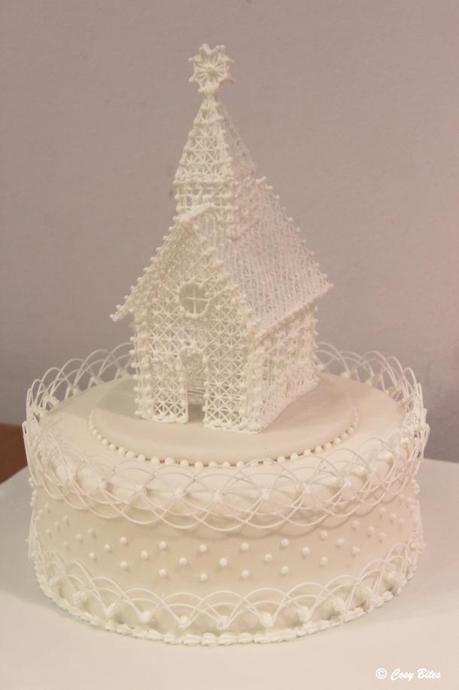 I made this cake for my final PME cake decorating course assignment yesterday. The 8-inch cake was first covered in fondant and placed on a cake board.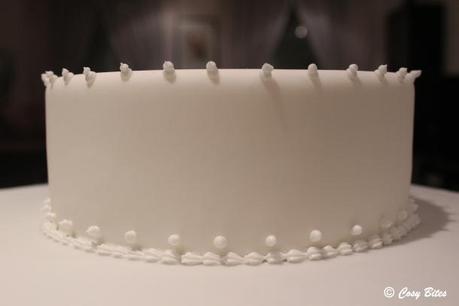 Dots were piped at equal spacing for the base of the oriental string work. I wanted a delicate looking cake so I chose to use the smallest Wilton tip #1 for very fine strings. This was my first time piping oriental string work  (other than a quick practice in class last week). It took me a really long time because the strings keep breaking, usually taking the rest with it so I had to clean and restart.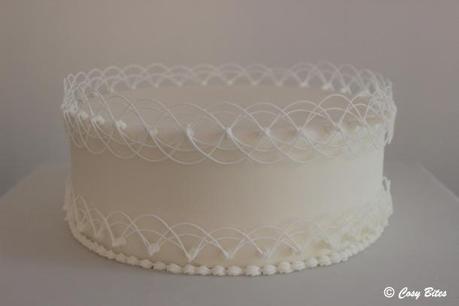 This is the cake after hours of piping, cleaning, re-piping, and of course, cursing and swearing. Just for fun, I placed a swan made with royal icing on top to see how it looks.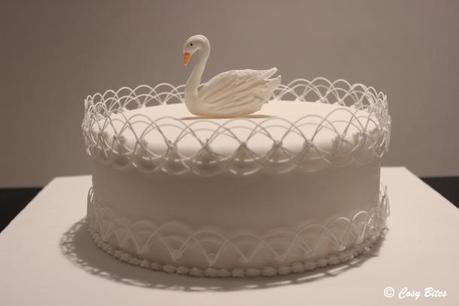 I cannot settle for just a swan for my final assignment. I went all out and made a royal icing church. I got the template of the church from here and it comes with very clear instructions. This template uses a tip #3 and makes a church to fit a 12-inch board. Since my cake is an 8-inch one, I reduced the size of the template to this and used a Wilton tip #1. I made a 6-inch round out of gum paste, left it to dry well and assembled my church on it.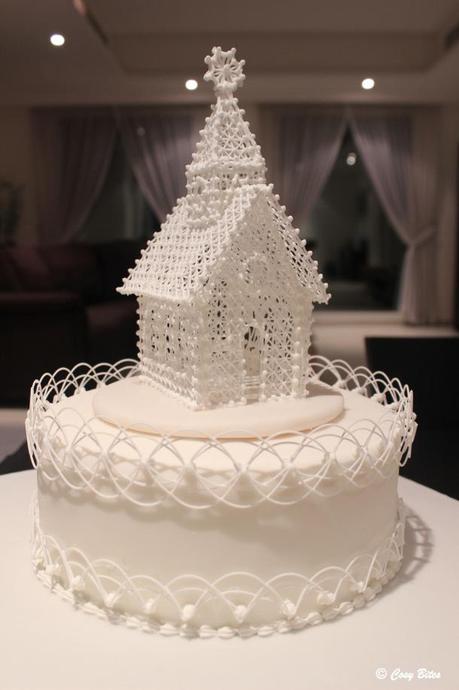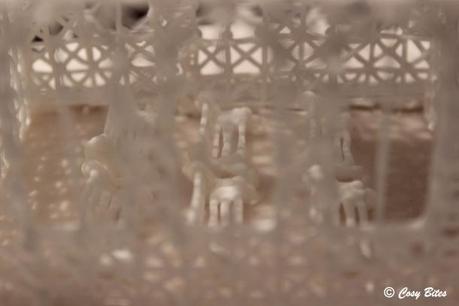 Can you see the little benches inside the church?
I finished off the cake with dots around the cake as well as the gum paste piece.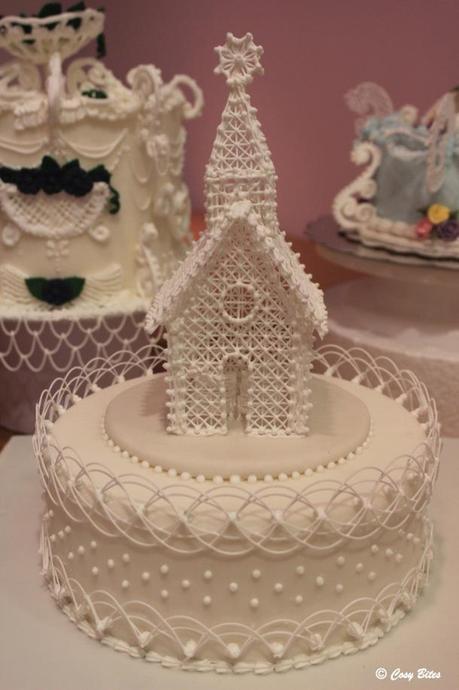 Check out the rest of the very lovely cakes made by my course mates!