This post is part of The Chennai Bloggers Club's Six-Word Memoir Tag. By the way for people who are wondering what a Six-Word Memoir Tag is, wiki says:
   "Six-Word Memoirs is a project founded by the U.S.-based online storytelling magazine Smith Magazine. Like that publication, Six-Word Memoirs seek to provide a platform for storytelling in all its forms."
According to smith magazine it is a place for story telling. Everyone has a story and what better way to express it in just 6 words?
Well i believe the Six-Word Memoir + the elevator style talk would be the key mantras to impress people in the first meet!.. :D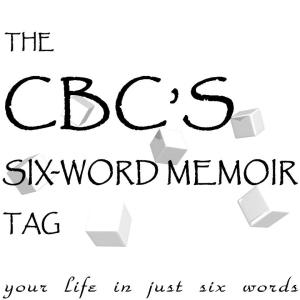 ok , Here is the Six-Word Memoir about me.
The Eclecticist who is always optimistic.
Now I pass on this tag to sriram acharya who blogs at 
http://mypradoxicalparadise.wordpress.com/
. His posts reflect a great deal on what he is passionate about.