It is really hard to be vegan at the Jewish holidays. When traditional meals circulate around brisket, chicken soup, challah (made with eggs) and dairy noodle kugel's, we can easily get stuck making our way with some green beans and a fruit platter.
This year, I decide to invent my own kugel recipe, but a totally vegan one.  I haven't baked it yet, but I wanted to share this with all of you before the holiday began. I did taste the cold version and I'm pretty pleased. It will be really yummy warm and crispy.
You will need:
2 boxes quinoa pasta
1 butternut squash, peeled, seeded and chopped
2 c cashews, soaked in water overnight
2 tsp cinnamon 
1 TBSP sage
1/4 c + 1/4 c vegan butter
Salt and pepper to taste
Soak 2 cups of raw, unsalted cashews overnight.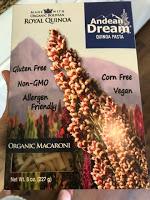 The next day, add the cinnamon, fresh sage, and 1/2 tsp salt and purée until smooth. Set it aside.
Preheat your oven to 350.
In separate pots, boil the pasta until al dente and the butternut squash until tender. Drain the water from each, combine in a large bowl, and mix in 1/4 cup vegan butter.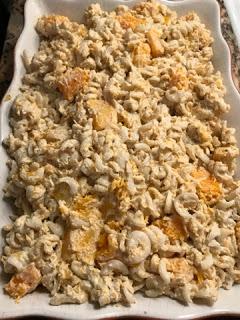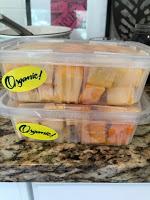 Once the butter has melted, stir in the cashew "ricotta" until well combined. Add salt and pepper to taste, and pour into a shallow casserole dish.
Top with small spoonfuls of the remaining 1/4 cup of vegan butter and bake for 25 minutes. The top noodles should be crispy and browning. If not, leave it in for a little longer.
Serve hot and enjoy! L'shanah tovah u'metukah to all who celebrate Rosh Hashanah!