Butterflies seem to be the most popular theme for wedding invitations.
I have 2 different designs.
Jessica
A square 15cm card. This invitation comes in every color scheme you can imagine. The base card is white, ivory or cream. I use organza sheer ribbon. Organza can be very limited in colours so, it can also be made with satin ribbon.The swarovski crystal trail gives this invite a lovely sparkle. We all love a bit of bling!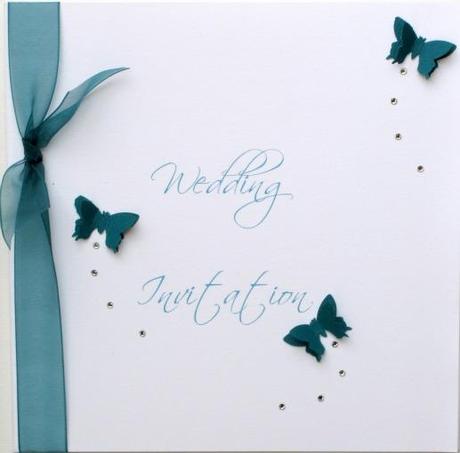 This design can be made to match any color scheme.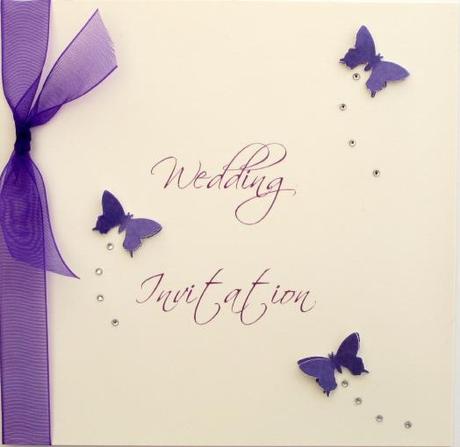 I have a larger gallery of colours on my web site www.carolmillerdesigns.co.uk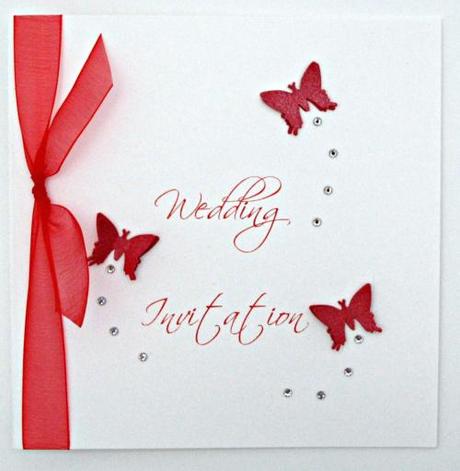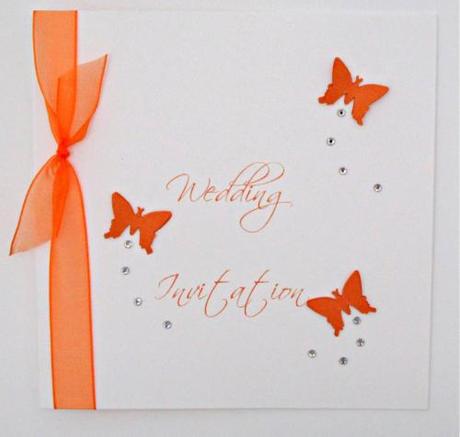 Jessica has been featured on 'English Wedding Blog'  www.english-wedding.com You will find everything you need to know about wedding planning on Claire's blog. Why not visit? It's a mine of information and a great read too!
Jessica has been featured in Wedding Ideas Magazine a few times too.
This design also makes a lovely thank you card.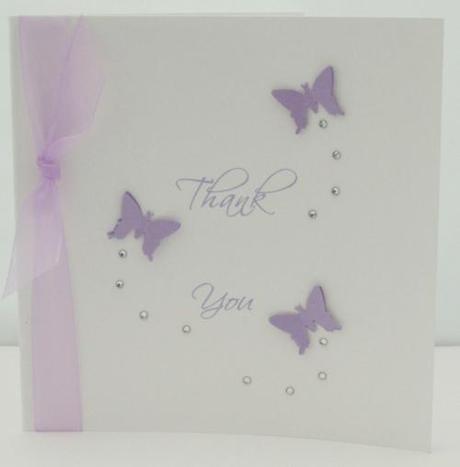 Melissa
A scroll butterfly wedding invitation. This invitation has  beautiful satin ribbons, a handcrafted butterfly made with fine wire and seed beads. The invitation is finished with 4 beautiful swarovski crystals. The wedding insert is printed on a butterfly vellum paper. The invitation includes a matching RSVP insert. Personalised with your names and date of your wedding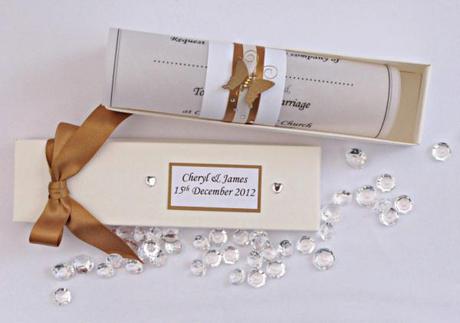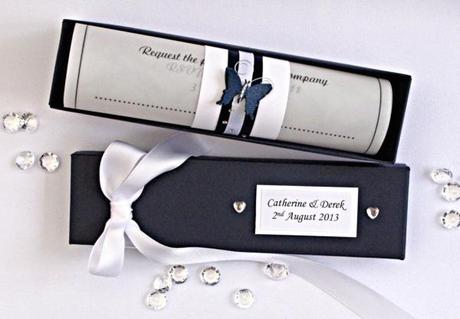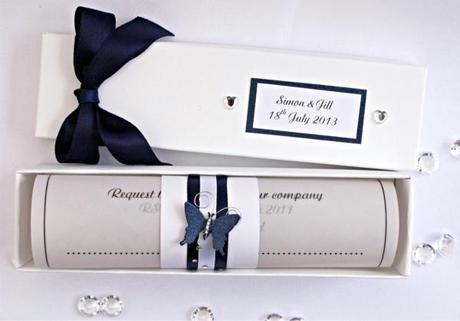 This wedding invitation can be made in any color scheme. Scroll boxes are available in a variety of colours.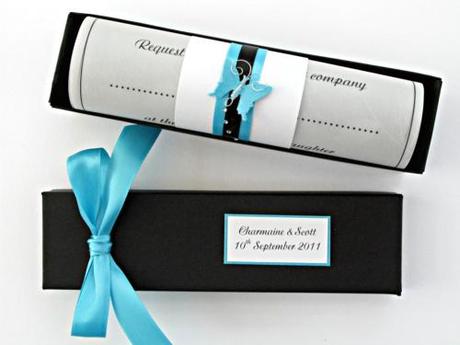 It looks like 2014 is going to be a very busy year for weddings. If you would like to make an enquiry or order a sample please email Julie
[email protected]
[email protected]
Please visit my Facebook page