When and Where
Burger with Beer
Till 31stMay at MOMO Café
Courtyard by Marriott Gurgaon
12.30PM to 6PM
INR750++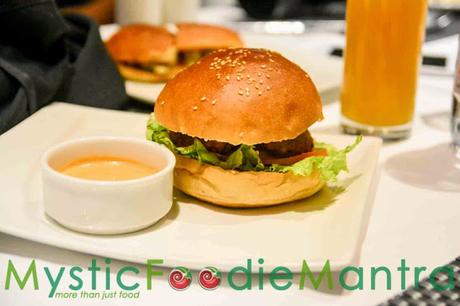 The craze for burger in India is increasing each day. This is one of the prime reasons for American burger chains that are opening up their outlets in India. Over the last couple of months we have Johny Rockets, Fat Burger, Burger King and latest in the list is Wendy's burger to the list.
These chains primarily focus on teenage/ college students. Apart from this we also have other burger joints where they focus on gourmet burger.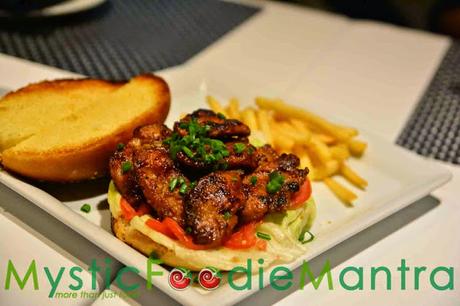 I am big burger fan. For me a good burger is a well grilled patty (preferably beef) i.e moist, flavourful and well baked bun and may be some chopped jalapenos. I do not much care about vegetables that get added to a burger.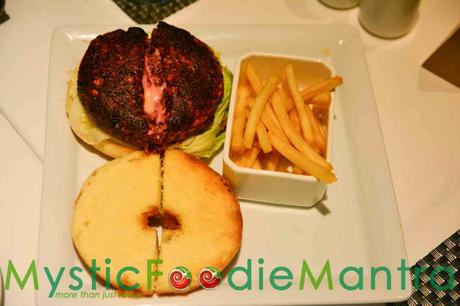 Courtyard by Marriott in Gurgaon is hosting burgarlicious festival where they are offering veg and non-veg gourmet burger. Festival is on till 31st of May 2015 and priced at 750+ taxes which includes a pint of beer too.
We were invited to sample the burger at their all day dinning MOMO Café.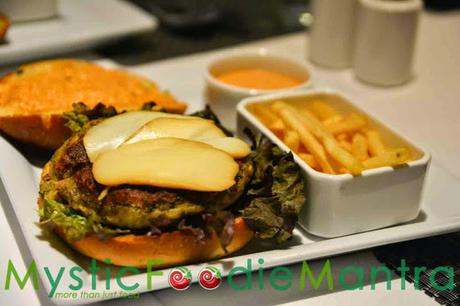 Festival was planned in a manner to delight vegetarian folks too as they had 5 varieties each for veg as well as non-veg burgers.
Of all the veg burgers, my favorite was Mediterranean delight (falafel and humus inside) and Garden Green ( patty made of spinach, green peas and broccoli ) - Truly a healthy burger. I enjoyed the savoury red donut as its unique patty was made of beetroot.
In non-veg  - fire bun( lamb burger) was one of my favourites. It was well cooked patty, spicy and moist. I equally enjoyed sumo wrestler that had striped chicken. I didn't quite enjoy the beef burger as I felt the patty was dry.
If you are burger fan and looking for gourmet burgers, then you shouldn't miss - Burgarlicious !
Disclaimer - This review was done on an invitation from the establishment. Views expressed in the review is entirely ours and without any bias. Pictures of the dishes are not the standard portions, they are sample portions.