I had planned to write something about Vlad The Impaler today. But given the news events of today and given the fact that I am Belgian and live in Brussels, I simply have to post something else: a love declaration for Brussels.
To be honest, I wasn't born here, nor did I grow up in Brussels. I was actually born in a small village, about 40 kilometres from the Belgian capital. Afterwards, I spent 12 years in Louvain and in 2005, I decided to come to live in Brussels. The main reason was that I had become fed up with traveling by train to my work in Brussels every day. And I had become a bit bored with Louvain itself.
My decision was met with various reactions, from "How cool!" to "What on earth are you going to do in that crime-ridden city?". Oh, and also "Why didn't you come to Antwerp?". I was thrilled with my new life however, being closer to work and numerous cinema theatres, exotic restaurants and exciting museums. Brussels became also my multicultural playground; thanks to my job as a freelance language teacher, I could work with people from various backgrounds.
Lars came to live in Brussels in 2010. On the one hand, it was a bit of a challenge for him, having to get used to the crazy traffic and the bilingual confusion. On the other hand, he quickly enjoyed life with the numerous local snack bars and … Belgian beers. Yes, Lars soon felt at home here in this big city. And we both loved – and still love – to explore Brussels, in the footsteps of Tintin and Victor Hugo or in an Ethiopian restaurant or at one of the local markets.
Never did Lars and I experience anything violent or terrifying during all these years. I even worked in Molenbeek for some years, that infamous "hellhole". I can't say that I was ever afraid there, at the contrary, I really enjoyed working there and walking around in that corner of Brussels. Curious? Have a look here.
This morning Lars and I woke up with the noise of helicopters and sirens. We first thought that a manifestation took place and waited for the firecrackers and the shouting of slogans. But they didn't come. Instead we kept on hearing those helicopters and sirens. So we got up and checked the news headlines. Needless to say that we were very shocked. The metro station of Maalbeek is about a kilometer from our apartment. Unbelievably close…
So, Lars and I watched the news, but this afternoon, we decided to go for a walk. And take pictures.
This is our street. Looks pretty normal…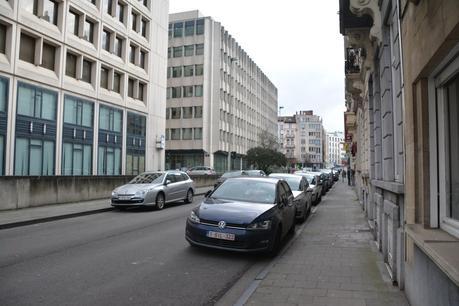 This restaurant had to close today; because of the events of today, personnel couldn't come to work.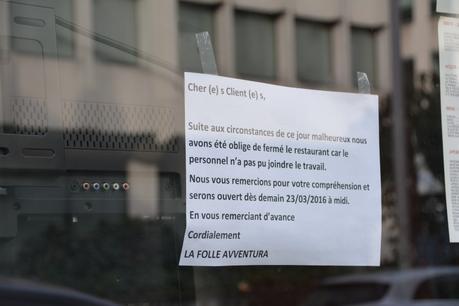 People were getting ready to leave the city. Lots of cars, but no buses or trams. In the meantime, part of public transport is coming back to life.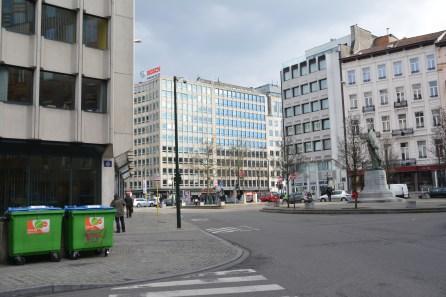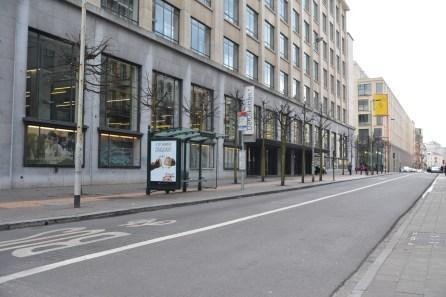 Lars and I don't live far from the Belgian and Belgian Parliament. Flags were lowered, lots of police and military.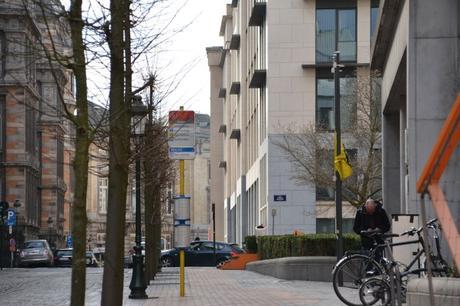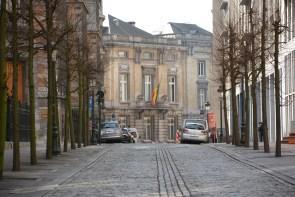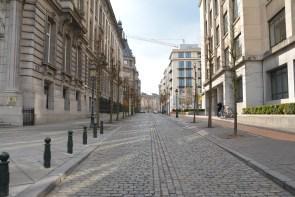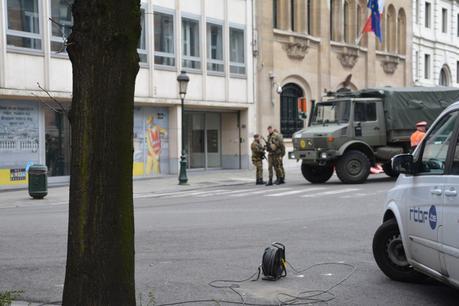 We continued our walk to the Koningslaan, which leads to the Royal Park and the Royal Palace. More traffic and police here; still strange to see no trams and buses here.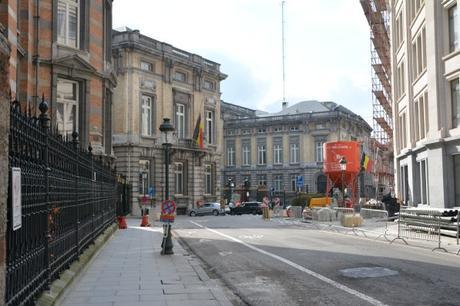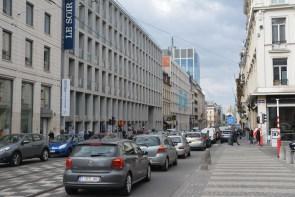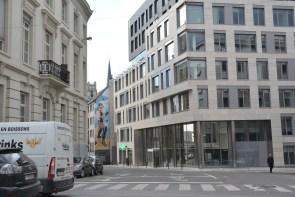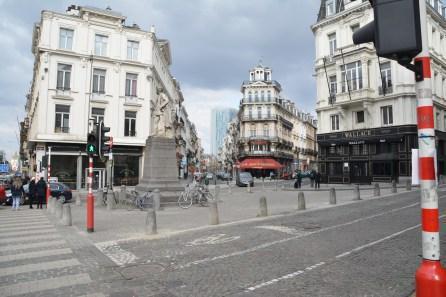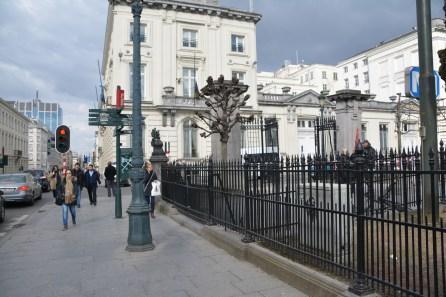 Life goes on in the Royal Park. Tourists are trying to find their way and young people were having fun in the playground. But you can still see the police in the background.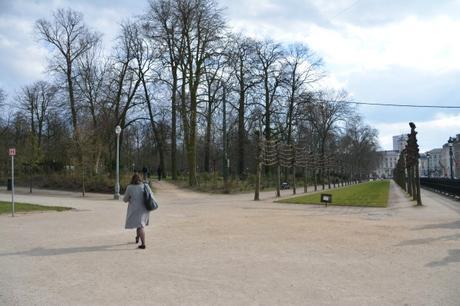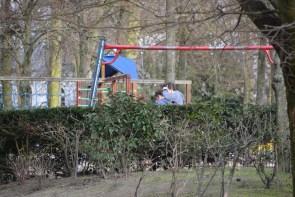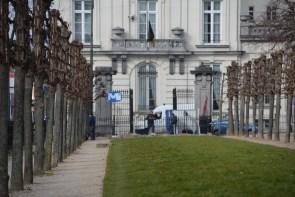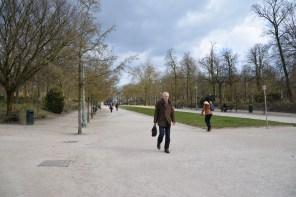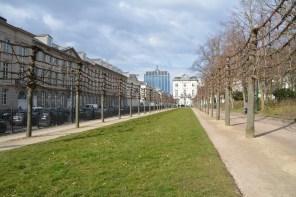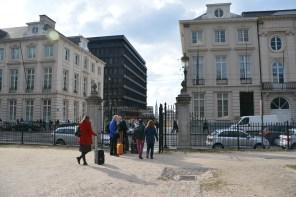 Going back home…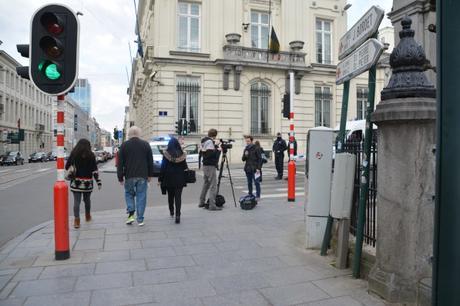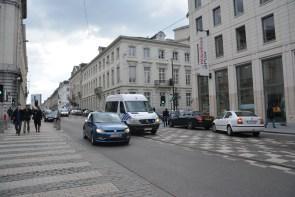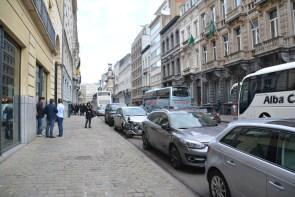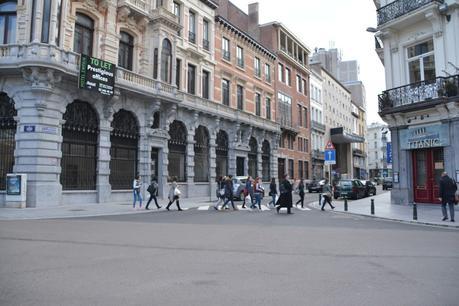 Our heart goes out to the victims and their family and friends. And the rest of us will heal. Brussels will heal. We will be strong. We will not stay inside. We will not be chased away by some extremists. Instead, we will do what these people do in the following pictures. Something every Belgian does when the weather is nice: go outside and have a cold beer.