Lars and I have just returned from the Brussels Truck Food Festival. Around 4pm we headed to the Royal Park where this yummy event took place. It was a warm spring day today, one of these days where you can feel that summer is slowly coming.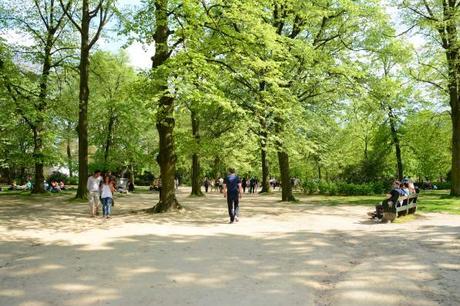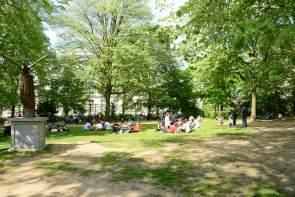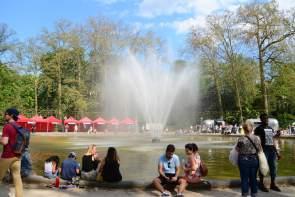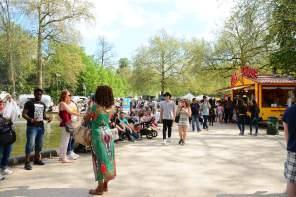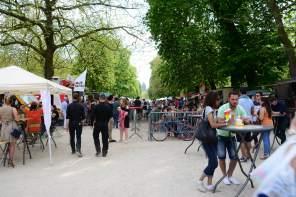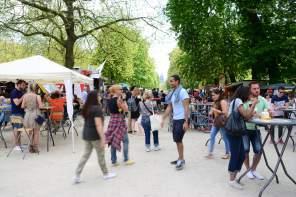 We started our tour at a food truck, called Madam Fourchette and chose a very classic dish, smoked salmon in a warm sandwich with dill. I absolutely love salmon, whether it is raw, smoked, marinated, grilled or boiled. This smoked salmon was of a really good quality and the dill was so sweet, but did not overpower the whole; I was in food heaven… We selected a Belgian beer with this dish.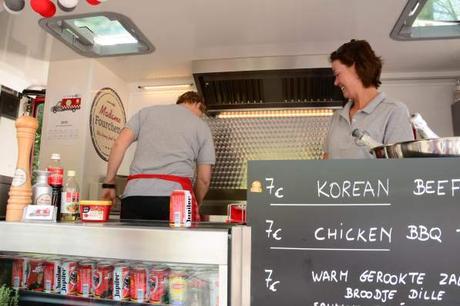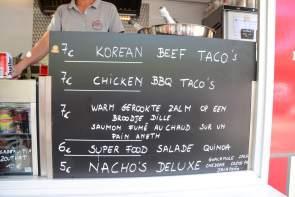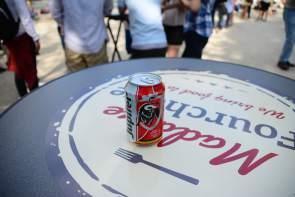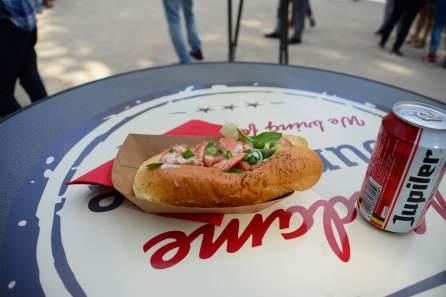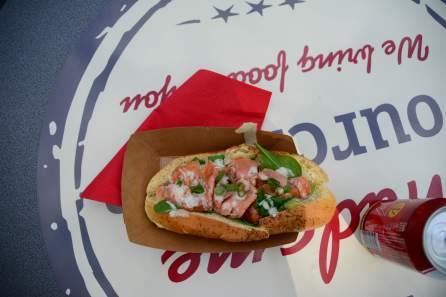 On our way to the next food truck, we sad this gigantic paella with chicken. Too bad there was a long queue…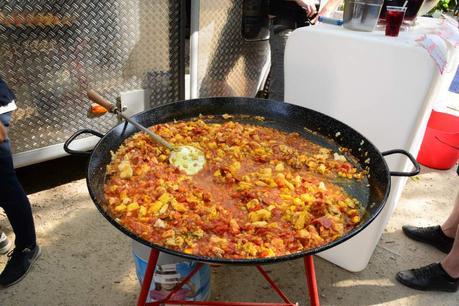 Lars and I tried some Armenian food: a dourom (looks like a gigantic pancake, but it is actually Armenian bread) with grilled chicken lettuce, tomato, pickled vegetables and dehydrated yoghurt sauce with mint. The couple who run this food truck were happy when we chose Armenian wine to wash it all down. Wow! I can't wait to taste this dish again!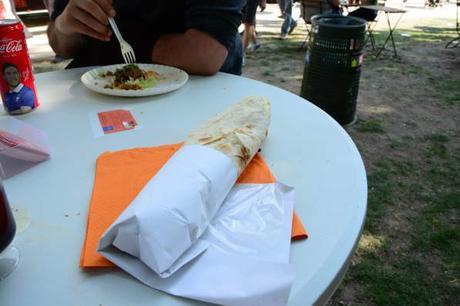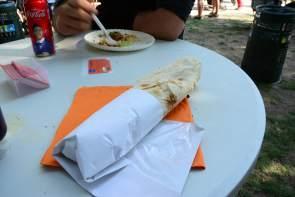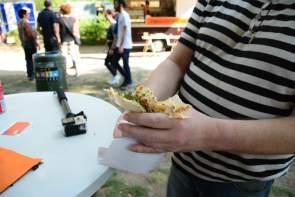 There is so much to choose from…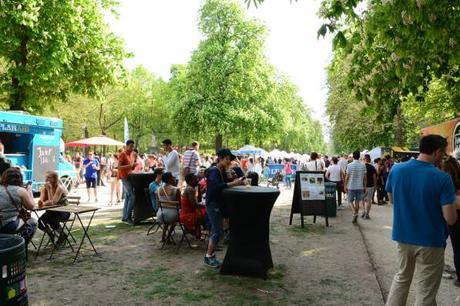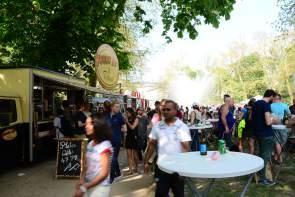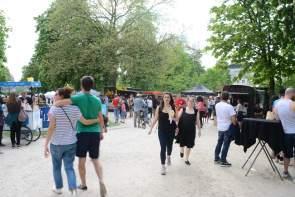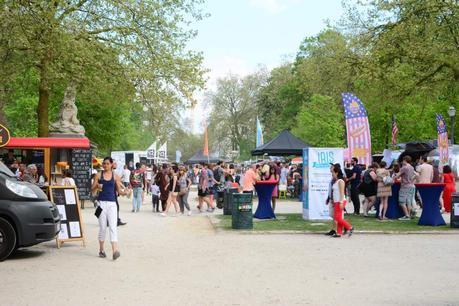 Time for a cocktail. I like to keep things simple here: a Cuba Libre! The young man who prepared it, used dark rum, which was sweet, but also strong. It gave us quite a kick, so we started photographing each other and taking selfies.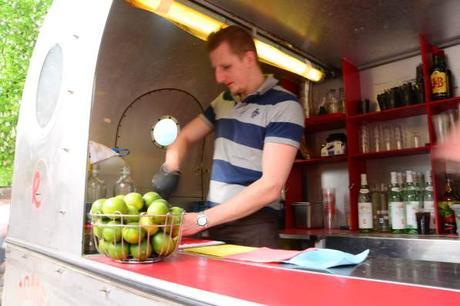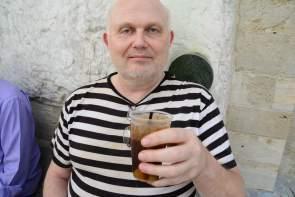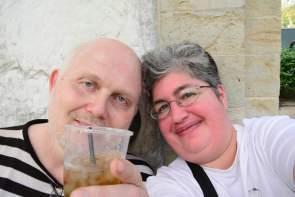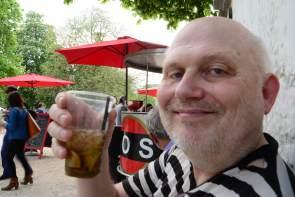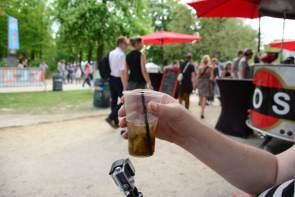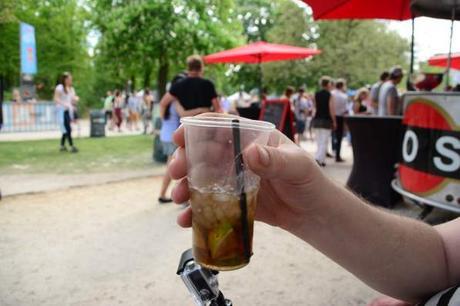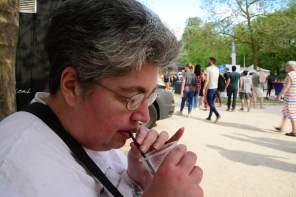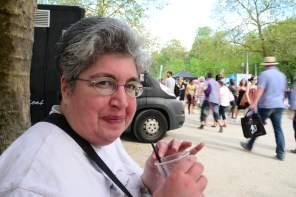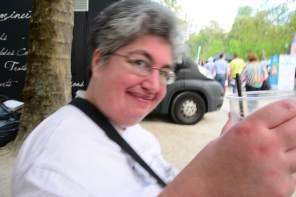 Next stop: an American food truck. We were eager to try some Cubanisto, a rum flavoured beer. Sadly, they had run out of it, so we went for some Corona Extra. Lars and I stopped sharing here and bought a bottle each. Warning: more selfies coming up…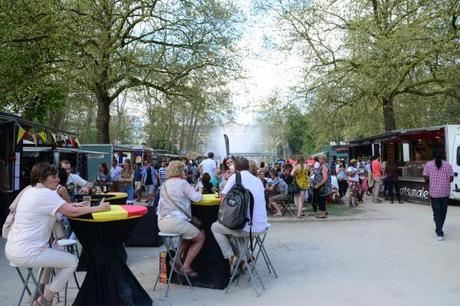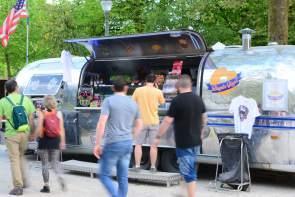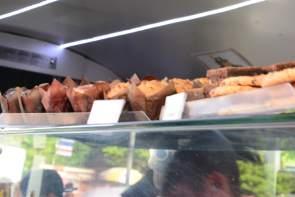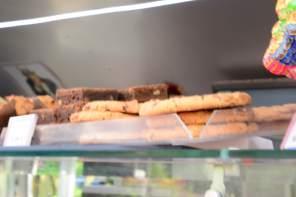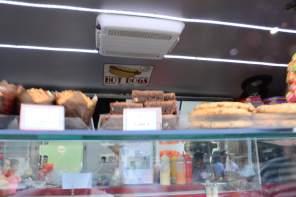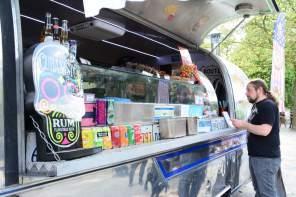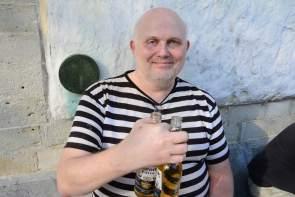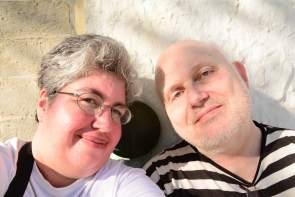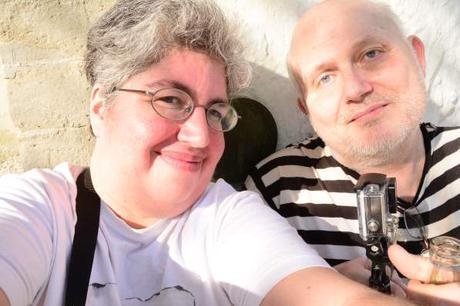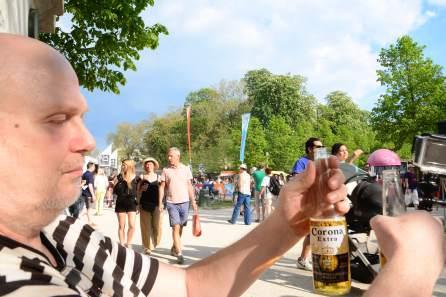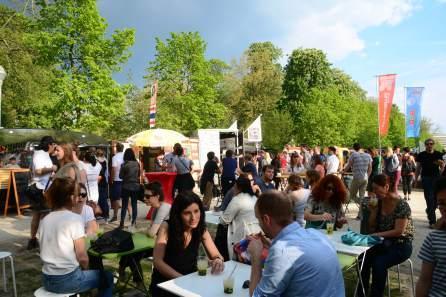 We were in an Italian mood and were warmly greeted at Gio's Strada, where we ordered prosecco. Delicious! And served with a lot of friendship and a big smile!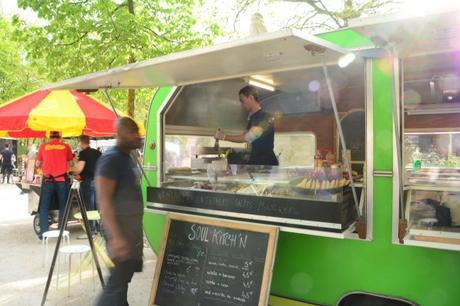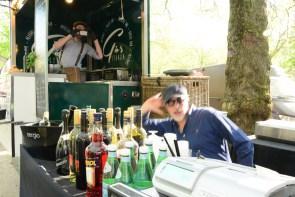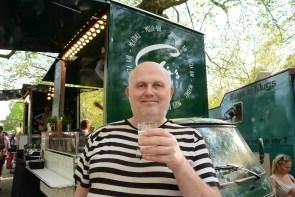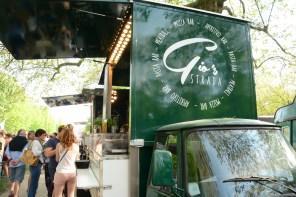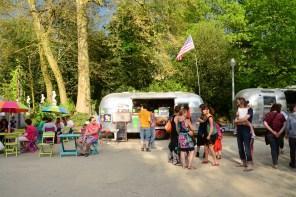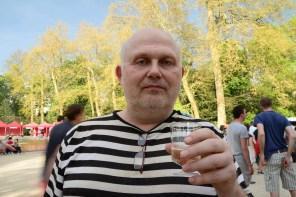 Another Italian food truck. Somehow, we forgot the name. And the pictures became quite blurry. Lars and I had two Spritz Aperol and a Spritz bianco here… Spritz is a popular Italian cocktail, sweet and very refreshing.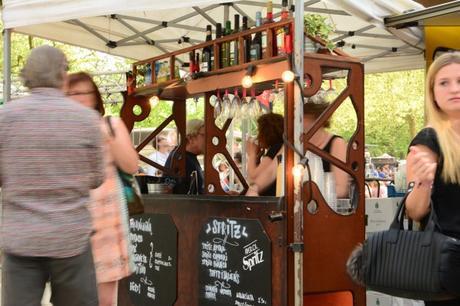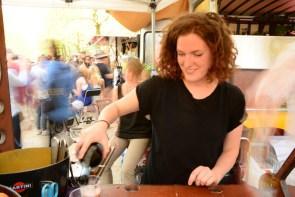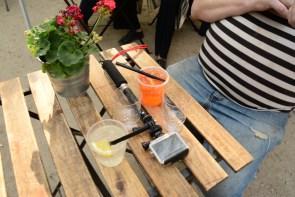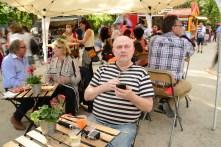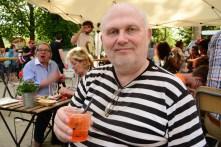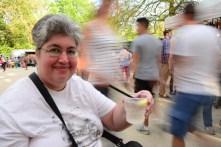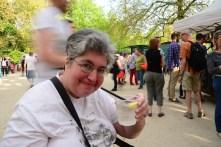 A last look at the festival…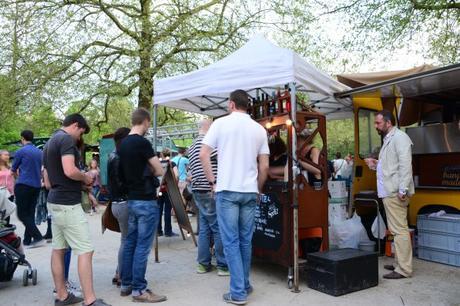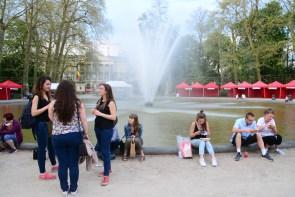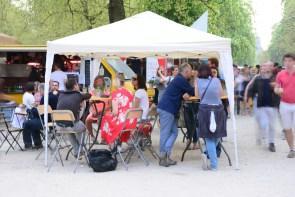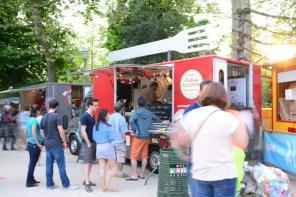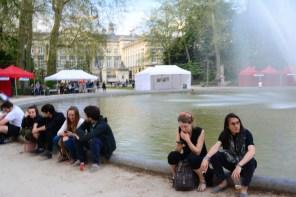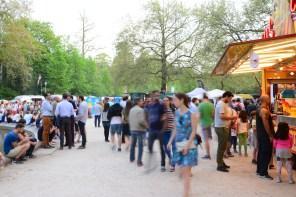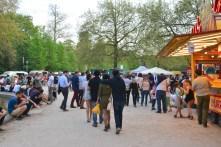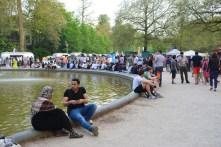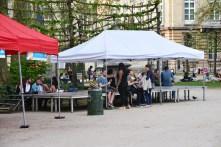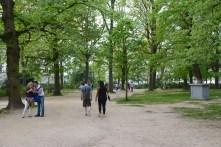 On our way back home, we passed our favorite pub. And Lars and I couldn't resist temptation… Nothing beats a brown Grimbergen! And goofing around in front of the camera… The perfect end for a perfect day…