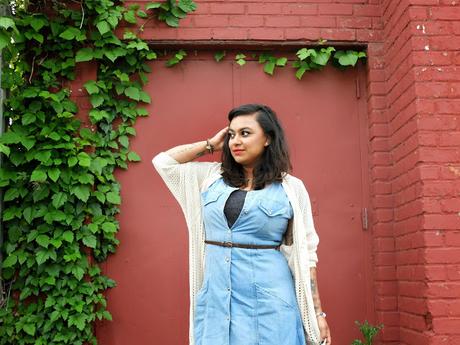 Hey Loves! 
I know I've been wearing a lot of old school finds from my Mom's closet. Thank goodness I have a fashionable mom! Denim is my favorite color and when I found this denim dress in her closet, I knew I had to bring it back to life! I remember my Mom wearing this dress when I was younger, the only difference is, it was ankle length. When I say "was" I mean, I cut it into this knee length number. I played around with the idea of keeping the dress ankle length BUT I own scissors and had to use them. I was a thousand percent sure I was going to love it once it was a little shorter. Since I am on the petite side, it just made sense. 
Moving on......
I stayed neutral with all my surrounding colors. Since, the denim is on the lighter side, I didn't want to clash. Trust me, it's possible to clash with denim! Check out my look!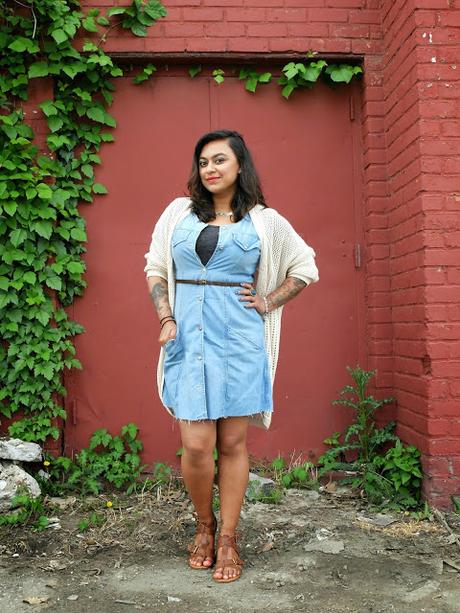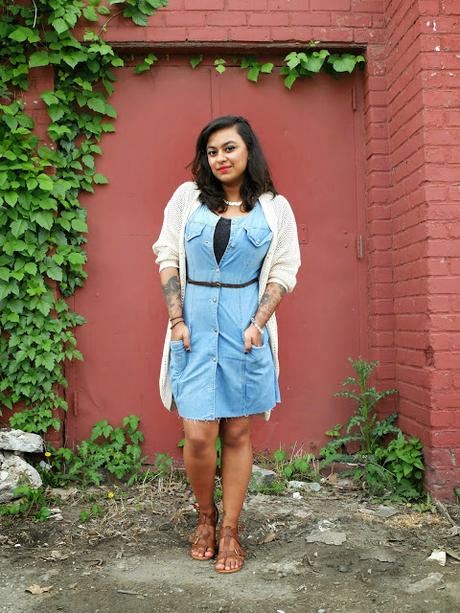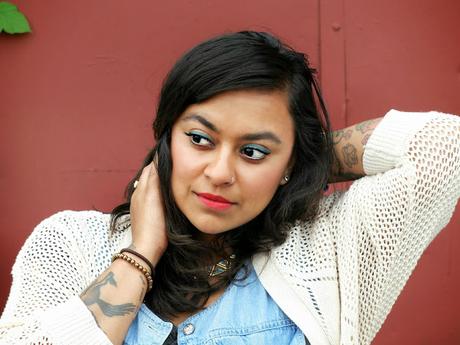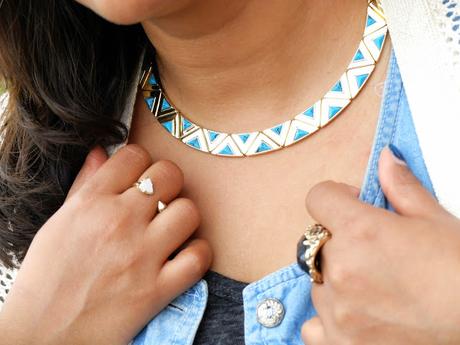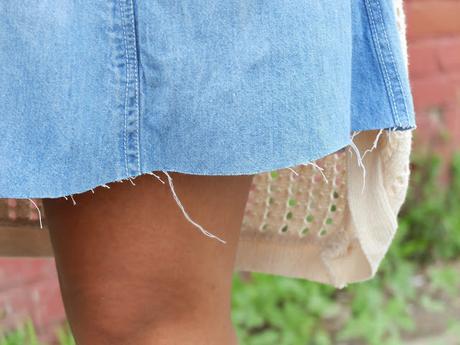 I kept the hem "undone" because I LOVED the way it looked. 
Details:
Tee: American Outfitters/ Sandals: Express/ Necklace: House of Harlow/ Ring: Kendra Scott/ Sweater: Strawberry/ Lipstick: Flower Beauty/ Eyeliner: Wet n' Wild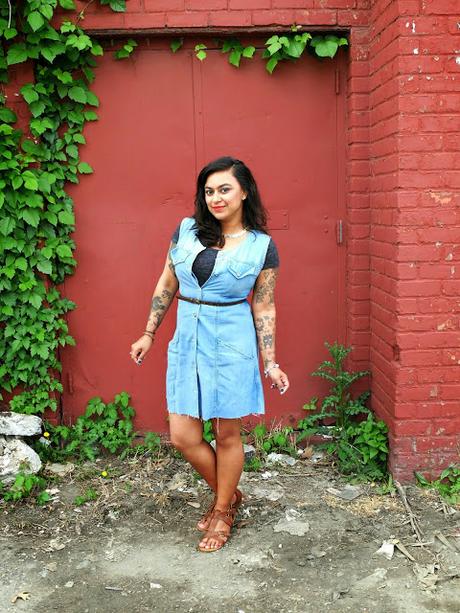 I love taking things and making them my own. It's the best part of having style! Until next time......