Some of you may already be familiar with Karen Hallion's work.  She is a brilliant artist and illustrator (and part-time Jedi) who's work can been seen on sites such as TeeFury.com and Etsy all the time.  Once an elementary school art teacher, she is now a full-time artist that does licensed work for Marvel, Lucas Arts, Hasbro, and Cartoon Network.
One of Karen's calls of fame are her brilliant mash-up of Disney Princesses and Doctor Who, or more precisely, Disney Princesses and the TARDIS.  Featuring everyone from Snow White to Mulan and Merida from Brave.  Her latest design featuring Merida will be available for purchase on TeeFury this coming Monday on July 1st.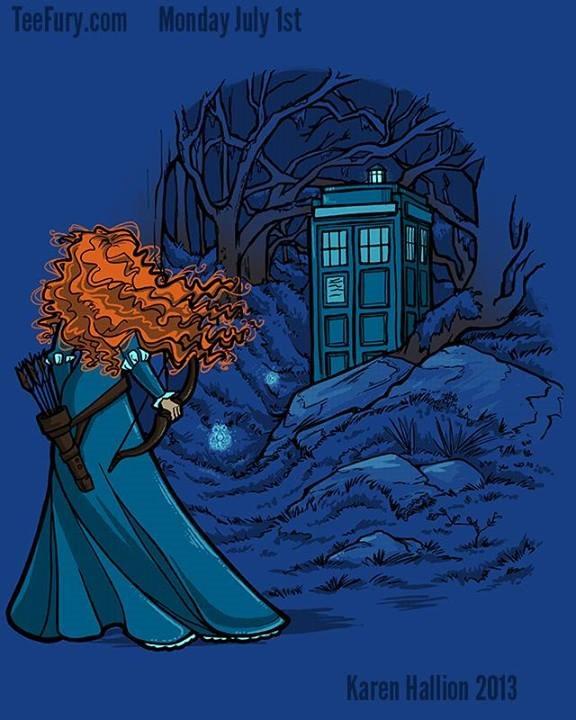 There is absolutely no question that Karen's work is some of the most beautiful, brilliant, and unique Who mash-ups around.  My favorite part is that none of it feels forced.  She doesn't alter characters or settings to make the mash-ups work, they're just a brilliant blend of two different universes.  You can check out some more of Karen's mash-ups below, and be sure to go check out her Etsy page, and also you can check her out on Facebook.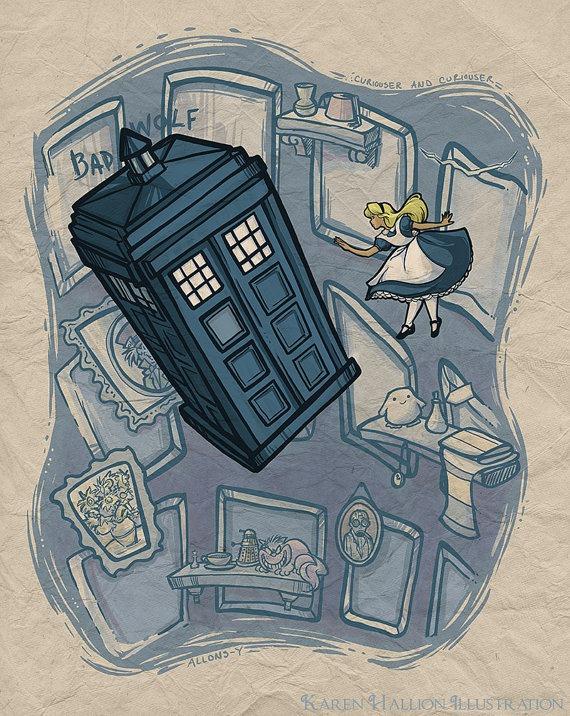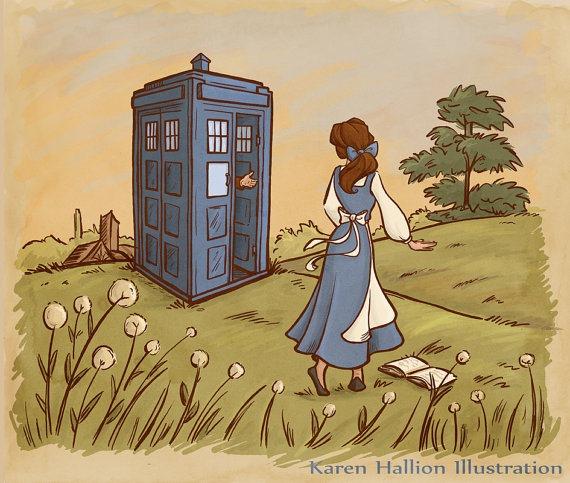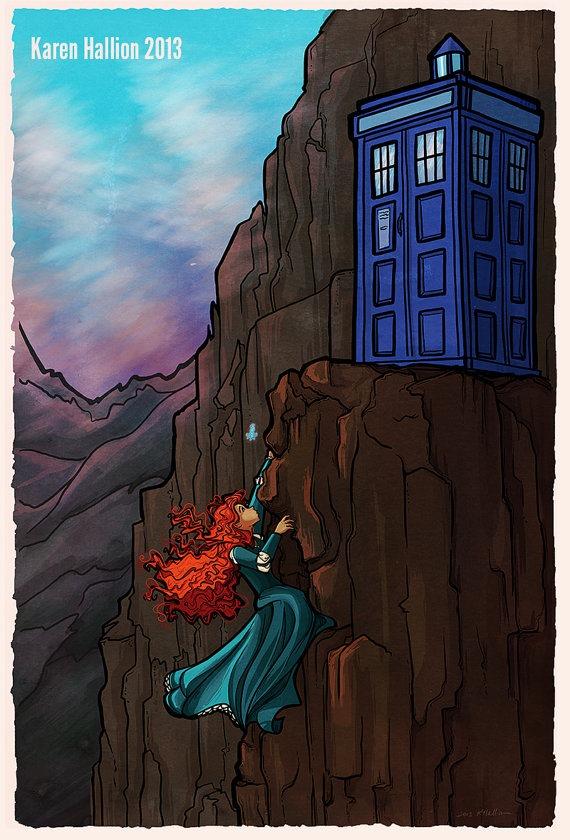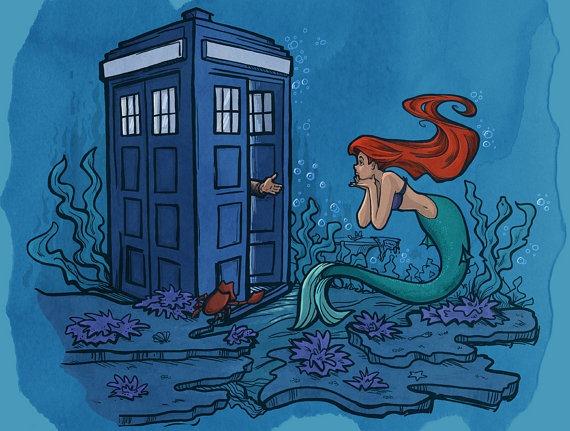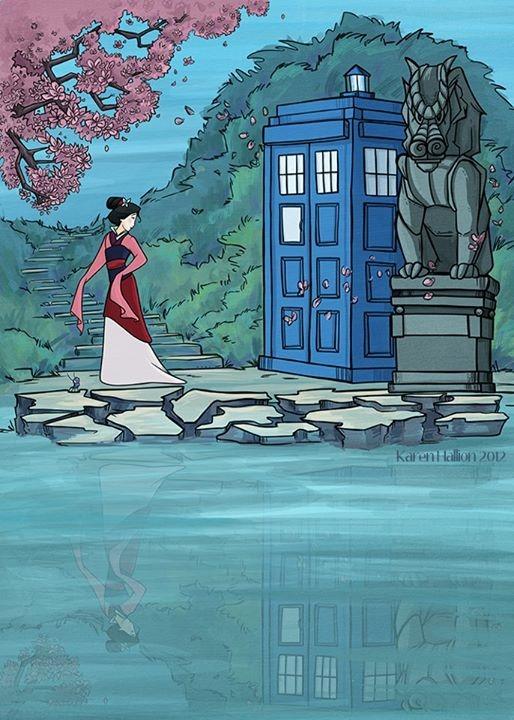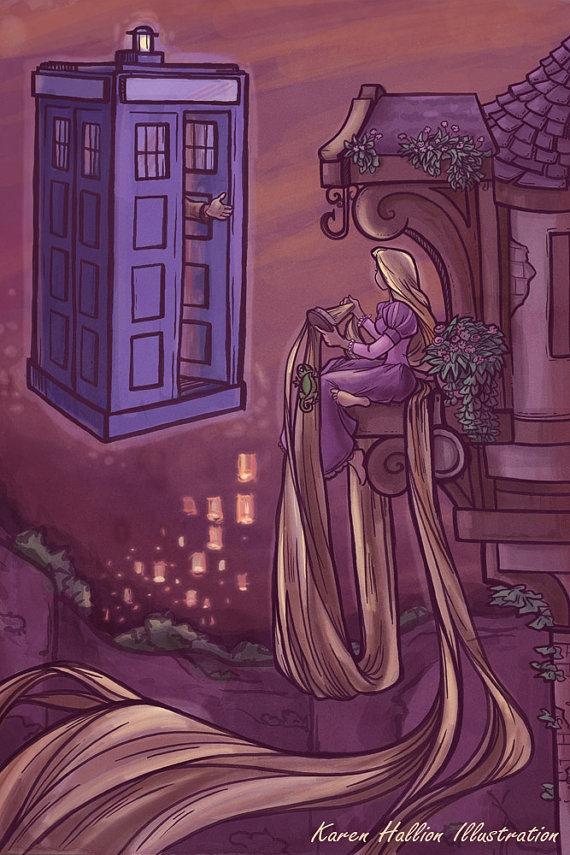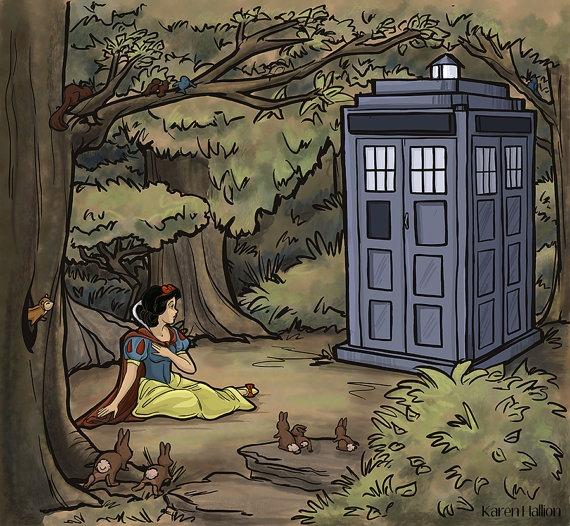 And while not a princess, she has also created a brilliant Who mash-up featuring Jack from A Nightmare Before Christmas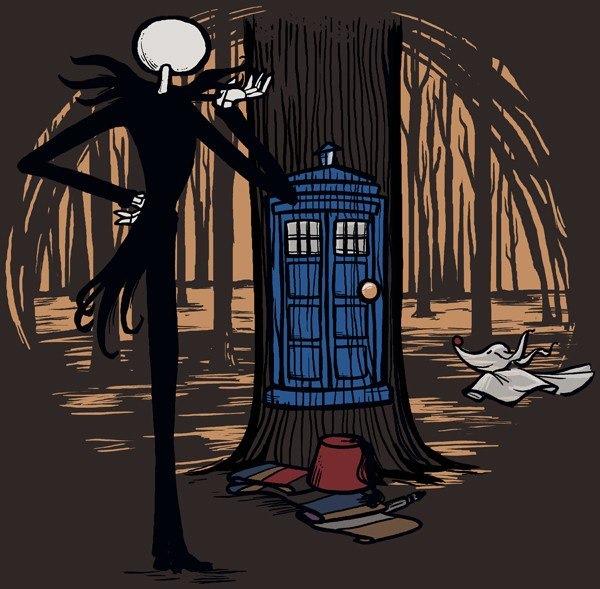 And as an added bonus, and just because I enjoy the look of it with the contrast of Red to the blue, here is her Little Red Riding Hood/Who mash-up