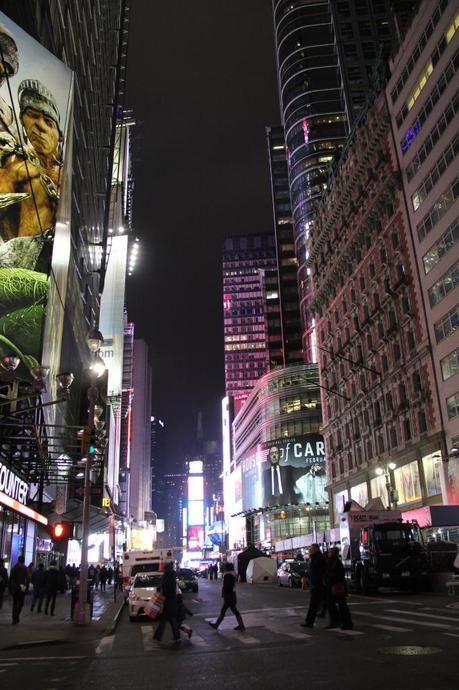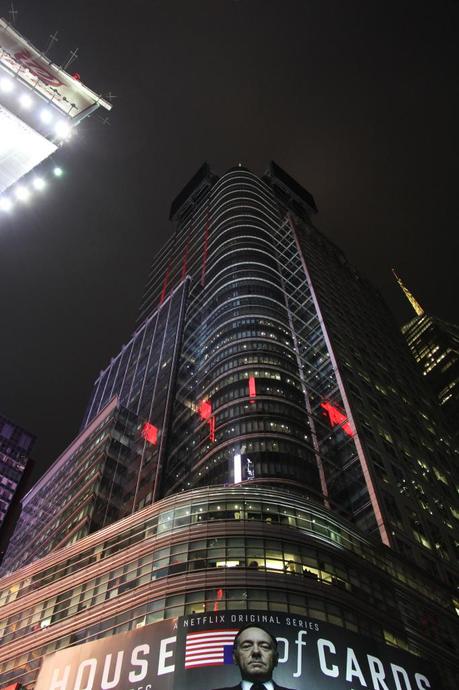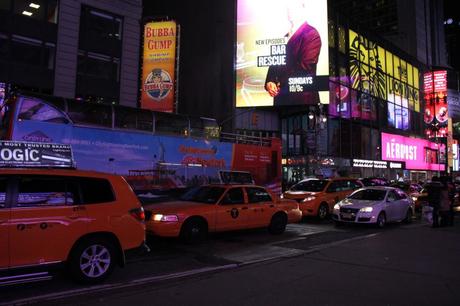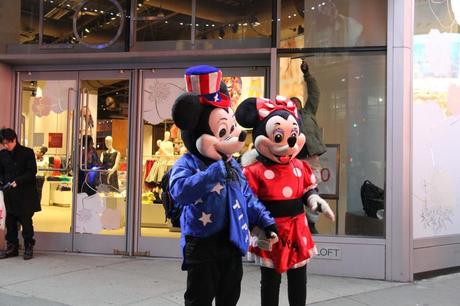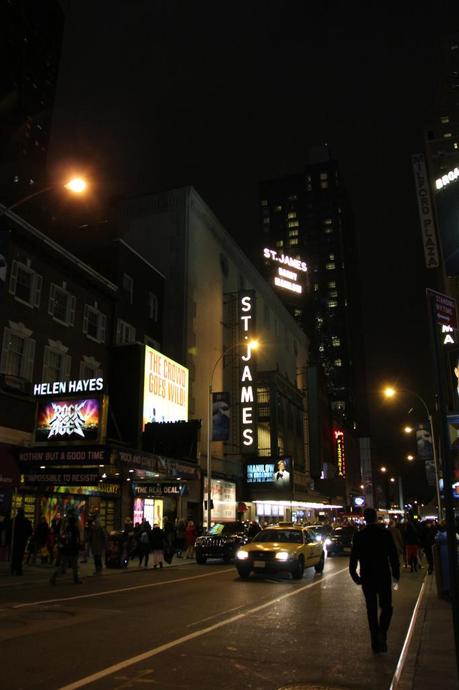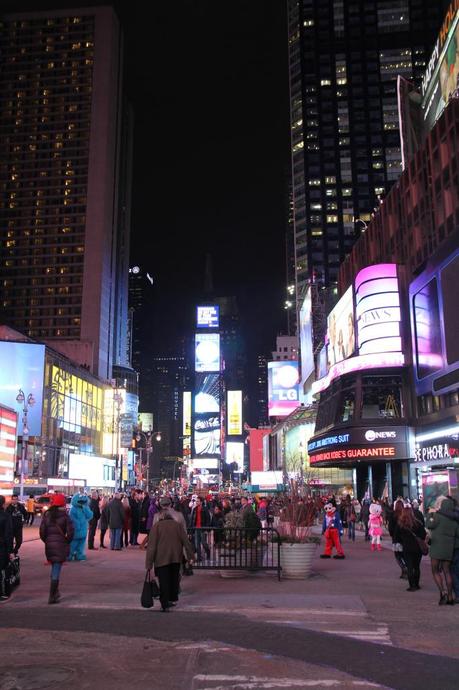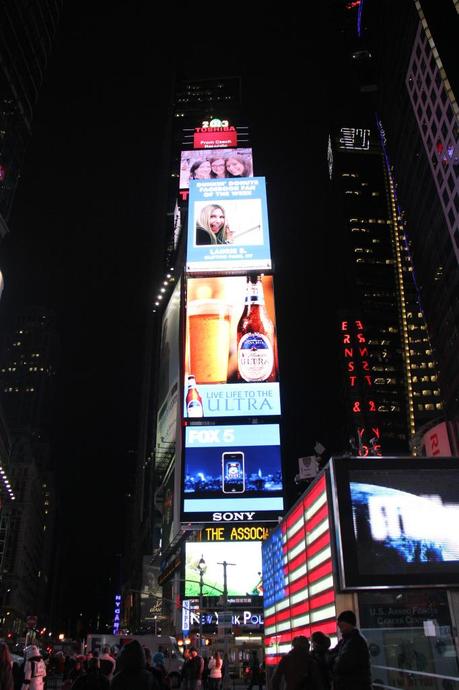 I typically tend to avoid touristy areas like Times Square, but I happened to be here last Friday night with my camera in tow, and I decided to take advantage.  As much as the crowds can be crazy and frustrating, there is something about Times Square that fills you with energy and excitement.  The bright lights.  The big city.  It makes you feel as if you are a part of something really magnificent.  So I took the opportunity to dive right in there with the tourists and take some photos.  I hadn't really taken any night shots since I started my photography class, so I experimented with what I had been learning, and here is what I came up with.  Hope you like.
And now for a little tune to put you in the spirit:
Bright Lights Bigger City – Cee Lo Green
Happy Hump Day!
XO,
Gina