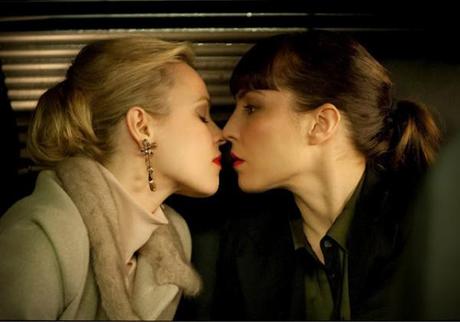 Brian De Palma is bringing his first directorial effort since Black Dahlia to theaters in 2013, Passion. Passion is based on Alain Corneau's French film, Love Crime, which is about a young woman seeking revenge on her cruel boss.
According to IMDB, Love Crime followed the ruthless executive Christine and Isabelle as her assistant, and Christine takes delight in toying with the young woman's innocence. But when the protégé's ideas become tempting enough for Christine to pass on as her own, she underestimates Isabelle's ambition and cunning — and the ground is set for all out war.
The casting in De Palma's update is very intriguing. Noomi Rapace will be playing the younger assistant Isabelle, while Rachel McAdams will be playing her boss, Christine. After the misstep of Black Dahlia, hopefully Passion will be redemption for the talented director.