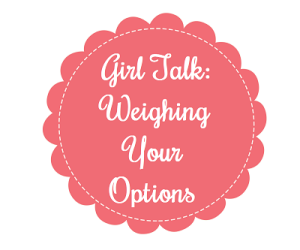 If you've ever had any type of "girly" issues and consulted a doctor, hopefully they were able to give you "options" on how to either correct or manage the issue.
As you've been reading, I've had some issues with Breast Cysts that were diagnosed about six (6) months ago now via a Mammogram and an Ultrasound. After my most recent issue with pain in that "cysted" breast, I had a follow-up Ultrasound.
The ultrasound showed the cysts were still there and were no bigger than before.
So what caused the pain?
This is the answer I've been trying to find out from my doctor. I know you've read my previous post and discussion with the Nurse at my doctor's office. No answers there.
Well I finally got another call from my Doctor, although I was in transit home and didn't get to hit that dang U-Connect button in my Durango so I could use hands-free talk. Grrrr….
The Nurse from my doctor's office did follow-up this week. She contacted me to let me know what my doc, Dr. A was going to tell me.
If the pain is persistent and caffeine has been cut out of my diet, the next alternative would be to cease OCP (oral contraception).
FINALLY!
The answer to the question that I have been pondering all this time, IS INDEED, the answer I knew all this time!
OMG, I am totally too smart for my britches some times!
Now, let's back track. Due to having some peri-menopausal symptoms with erratic, heavy flow menstrual cycles, my "girly" doc/nurse practitioner, put me on Ortho-Tricyclen Lo. I've only been on it a few months. Mind you, it has helped my "flow" tremendously however, as she warned me during my visit prior to starting OCP, it can cause other issues, including breast cysts.
After researching online in some awesome peri-menopausal groups and sites, I found out that not only can these OCP's cause cysts, but they can also cause pains in your breasts especially during PMS times.
Mind you, since three (3) weeks ago when all this breast pain happened, and completely cutting caffeine out of my diet, I've had little to no breast pain. However, my cycle has already come and gone so until the next one, I don't know if the caffeine has helped or not.
HOLY BAT SNOT!
So NOW, I get to Weigh My Options.
Do I continue taking the OCP as it has made my menstrual cycles manageable and I am able to continue on with my normal life?
OR
Do I quit taking the OCP and deal with the erratic cycles and save myself breast pain and chances of more breast cysts developing?
If you were in my situation, what would you do?
How do you weigh disgustingly heavy flows accompanied by cramping and many days of it versus having no breast pain and no more developing cysts? That is, if it's even the OCP that's the issue?