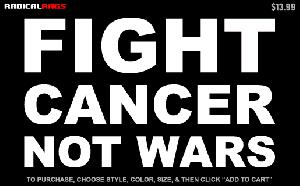 Google Image
As we come to the end of Pinktober for this year, I can only hope that all of my Breast Cancer Awareness posts have brought a new outlook to all of you.
I hope that more of you have taken Breast Cancer more serious and have learned things about it that you didn't know before. I hope that you all have passed on the information I have given you this month to not only the women in your life but, the men as well. I hope that you do your monthly self-exams and get yearly mammograms if you are of age or have a family history. And last but, certainly not least; I pray that nobody you love becomes afflicted with any type of Cancer or illness.
My goal this month was to raise Breast Cancer Awareness; to reach out to as many as I could, spread life-saving knowledge, and to show the masses that cancer affects us all even if you don't see the connection. I have heard that awareness has sufficiently been raised and there is no more need for it but, I don't think enough people are aware of how much Breast Cancer has invaded our families. I have heard it is time for more action. Well, I believe in action but, when I think of awareness it is a given that action is included. I was aware of Breast Cancer before it hit me directly. I have spread awareness to others by my actions, my words, my wish for a cure, etc…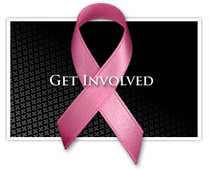 Google Image
We can support the companies that are dedicated to Breast Cancer and we can be a part of our own health regimen but, other than that what more can we do? We can give money to find a cure for this heinous disease but, we can't go marching into the Lab and actually find a cure by ourselves. We can donate our time, money and effort to someone afflicted with the disease but, we cannot remove the disease from them. Just because the things we can do are small, doesn't mean that they are ineffective or not worth doing. Nothing worth doing is ever easy; all paths start with small steps…shall I go on or do you get the picture?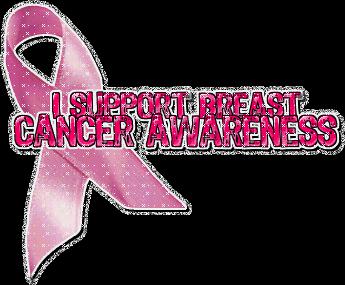 I started this month off with a challenge for all of you… a Facebook event to wear some form of pink visible on your person all month-long, did you do it? I did! I also offered all bloggers a way to support Breast Cancer Awareness by taking part in Pinktober on Blognostics site; did any of you join in? This post is dedicated to the question Blognostics asked, "How have you been affected by Cancer?"
May 5th, 1959; my paternal grandfather (my father's dad) William George Babcock Sr. died from Leukemia. I don't know his year of birth but, I guesstimate he was born the same year as my grandma making him age 23 when he died. My father was 4 years old and I wasn't even a glimmer in his eye yet. You may ask me how this affects me if I wasn't even born; well my father grew up without his dad. His earliest memories were of his 18 month old sister dying and a year later his own father was taken from him. My father's firsthand accounts of dealing with death so early in his life resulted in his mental instability,etc… his lack of skills as a father is partly to blame for who I am today.
October 16th, 1974; my maternal grandfather (my mother's dad) Leeroy Nichols died from Throat Cancer. He was 15 days short of his 40th birthday. My mother was 17 years old and at the time was in the beginning of her pregnancy with me. He walked out when my mom was very young as well. His abandonment of my mom resulted in her lack of trust/abandonment issues in men which trickled down into abandonment/trust issues in me.
I wasn't even born yet and there I was, well acquainted with Cancer and what it does to "normal" people. Cancer changes everything in a person's life when they get it but, it doesn't just stop there…it has the audacity to change the lives of those who love the cancer victim as well. Cancer can and will break the strongest link in any family.
March 29th, 2001; my paternal grandmother (my father's mom) Rosalie Mabel Simmons died from Stomach/Liver Cancer. She was 64 years old. It's not quite certain as to which she had first because she wasn't diagnosed until she had a stroke and ended up in the hospital; by then it had already effected her weight and was too late. It was only a matter of time until the cancer took her life. I managed to make it to Michigan to say goodbye to her the weekend prior to her death. She was so skinny but, for a little while she was her usual self. She was loud, talking shit about Chicago and how terrible a city it is and why on Earth would we want to live there. That was the grandma I had known my whole life. Then the hospice nurse came in and medicated her. She might as well have medicated the entire room because grandma turned into a zombie, she whined, whimpered, and was in terrible pain… all I could do was cry. I had known her my whole life; she was one of the few people in the world I could trust. She was one of the few people in the world who I knew for certain loved me unconditionally; as I did her. It was a Sunday the last time I saw her alive. My husband, the kids, and I drove to her house from the hotel and a song came on the radio. 'You'll be in my heart' by Phil Collins; you may know this song as the one in the Tarzan movie. I cried out uncontrollably and to this day cannot listen to that song; I make the kids skip it when they watch the movie. My grandma died exactly one year to the day that I miscarried. She was and is still one of the hardest deaths I have had to deal with in my life.
June 2nd, 2002; my paternal aunt (my father's half sister) Dawn Marie Like was diagnosed with diseased breasts (confirmed Breast Cancer during surgery). She was 39 years old. She had a double mastectomy, upon surgery it was discovered that she had cancer in both breasts which if not for the surgery would have gone undetected and treated late resulting possibly in death. She has been cancer-free for 9 years now. My aunt Dawn is the first and only person to date in my family, who was diagnosed early enough to be treated and be a Cancer survivor!
September 6th,2004; my maternal great-uncle (my mother's mom's brother) David McGinty died from Pancreatic Cancer. He was 60 years old. I barely remember my great-uncle David; I only remember meeting him once. My family wasn't good about staying in contact and my father wasn't good about letting me interact with my mother's side of the family. My great-uncle had gone back to his normal activities after the Cancer was in regression; traveling and living life, when he went back home the cancer was back in full swing and he died shortly afterwards.
December 24th, 2010; my step great-aunt (my mother's stepdad's sister) Sara Isabelle Upton died from Lung Cancer. She was 68 years old. Now you may say "But Jen she is step family and doesn't count." I would reply, "You are right if we were talking about my bloodline and my chances of getting cancer. But, we are talking about how cancer has affected me in my life." So, my step great-aunt, who I also only remember meeting one time in my life had also fell victim to cancer. I wish I had gotten a chance to know her better.
February 8th, 2011; my sister (my younger, only sibling who shared the same two parents) Jessica Rae died from… I want to say Breast Cancer because the doctors were adamant in telling her over and over and over for 3 days that she had Breast Cancer. I was later informed, that the same doctor who swore it was Breast Cancer and was ruling out other cancers when she died, had put on her death certificate… Lung Cancer. She was Stage IV when they told her it was cancer on the Saturday before she died. This same doctor had given her the run around about what was making her have difficulty breathing for months. She had an X-Ray on Wednesday, Saturday they were telling her Breast Cancer, Monday she was dead. She had 4 lymph nodes popping out of the side of her neck, months before this X-Ray. She had increasing difficulty breathing. They told her she had several lesions on her liver, liquid around her heart, and liquid in her lungs. She was 33 years old. She was the mother of 4, two which had just been born 6 months earlier and were living with her. She went into cardiac arrest when they drained liquid from around her heart for the 3rd time in those 3 days. I could go on and repeat everything I have said since her passing but, I won't. She was and is the hardest death I have had to deal with in my life to date. She will also be the reason that I continue to spread cancer awareness!!!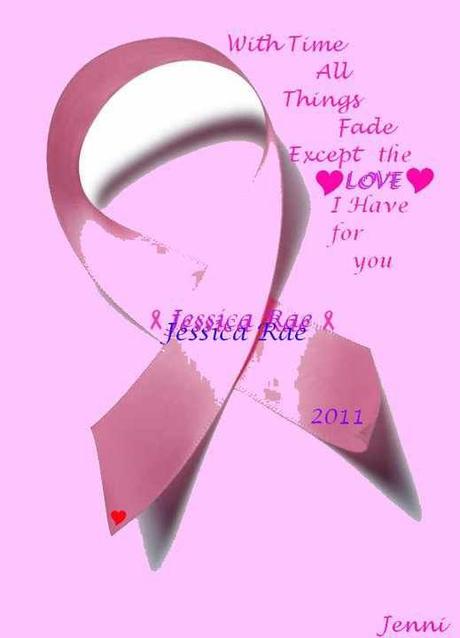 Click on the image to read My Sister
October 7th, 2011; I had a sharp pain in my right breast.
October 8th, 2011; I have a 6×8 inch mass in my right breast.
October 9th, 2011; Admitted to the hospital pending an exam by a Breast Specialist.
October 11th, 2011; I get an ultrasound and sent home.
October 18th, 2011; I have a mammogram and another ultrasound and finally told I do NOT have Breast Cancer.
As you can see, I have spent my whole life of 36 years so far, being affected by Cancer. (These are who I remember while writing this, so if I missed someone it was purely accidental.) Not to mention, all the women I have met since February of this year who are still battling the beast. I value these women and am glad to have them in my life! This past year I have met, well not actually met per se, became acquainted with my cousin (my mother's mom's nephew) Terry and come to find out he had two lumps removed from his breasts (chest) as well. Proving that this is not a "woman's" disease, if you don't know that men can also get Breast Cancer, please read 'Men are not Immune.'
Cancer is devastating, it breaks families apart, it isn't your friend; but, I am and I am telling you to stay on top of your health because early detection is key to surviving any cancer. As your friend I want you to be around for many more years to come. So, self-exam, see a medical practitioner, and For Jen's Sake… spread the word, share the knowledge, and support the finding of cures for all cancers!!!
And on that note: I want to thank everyone who joined in this month for Breast Cancer Awareness, you have all made me proud and may you all have a Happy and Safe Halloween!!!