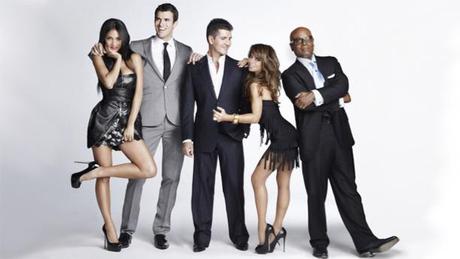 In what has to be the most unexpected move, Paula Abdul has reportedly been let go from The X Factor!
Following news that Nicole Scherzinger and host Steve Jones were fired Monday, sources confirm via Deadline, Abdul was also fired late Monday.
Considering her long history with Simon Cowell, who is spearheading X Factor, it is insane to believe she has been fired when he handpicked her to rejoin him post American Idol.
X Factor premiered last Fall with strong ratings but nothing near those of American Idol, at its peak. In December, following the finale Cowell admitted to misjudging the American audience and vowed to make changes. Most expected Scherzinger, who infamously failed to make a decision, which ultimately caused fan favorite Rachel Crow to be sent home, to be fired along with Jones, who failed to win over viewers as a host.
It is safe to say, Simon Cowell and producers behind the reality singing competition are serious about making season two completely different. Considering who they have asked to leave, one can only guess they intend on bringing in one or two strong female stars. Could Simon's long discussed goal of bringing Mariah Carey in happen ? At this point that doesn't seem far fetched.
X Factor returns Fall 2012 ….