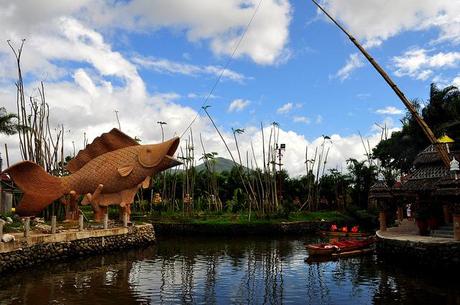 W

e often go to Luisiana to visit my wife's grandparents. On our way there, we always see this ongoing construction where they're putting up a huge gorilla and other structures. As it situated on the middle of the vast rice fields we had a suspicion that it's going to be huge restaurant. Months passed by and our hunch was right after all, the recently built restaurant turns out to be Isdaan.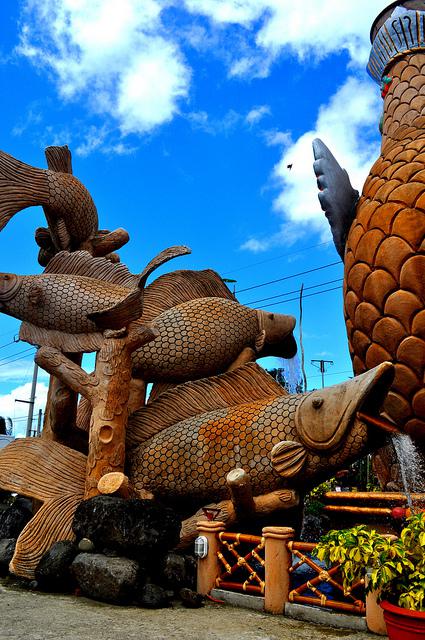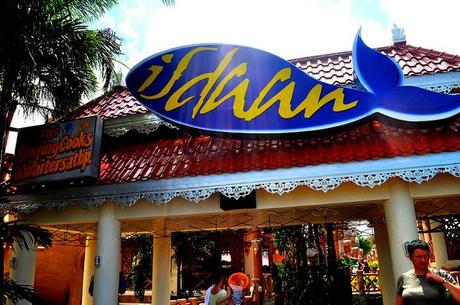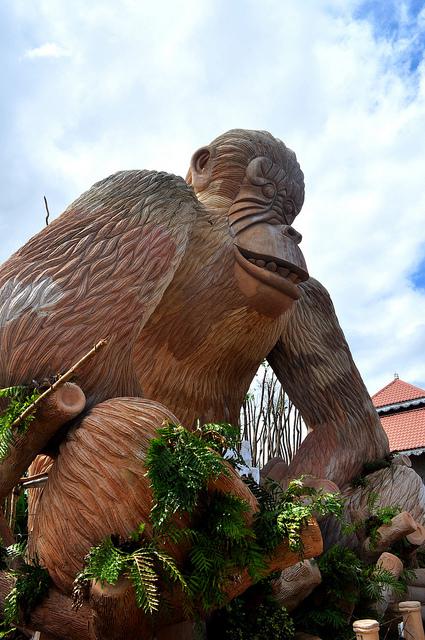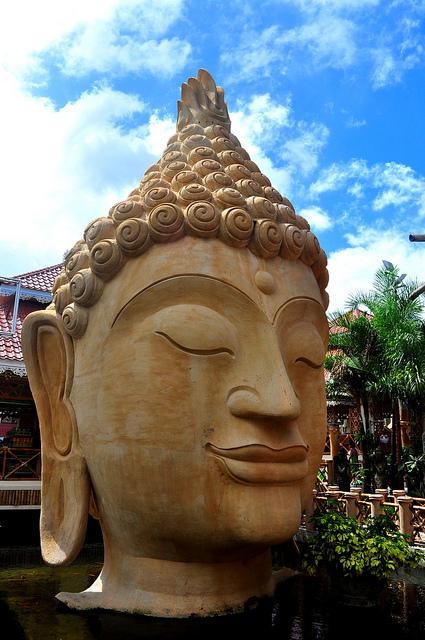 In need of a much needed lunch break after our tiring La Union trip we tried this floating resto-fun park situated between the boundary towns of Calauan and Bay. Entering the vicinity we were greeted by the waiter and guide us to our nipa hut. Figuring out what to order is not that easy to say the least because of the huge array of choices to choose from. I'm not actually complaining it's just that we were so hungry that time.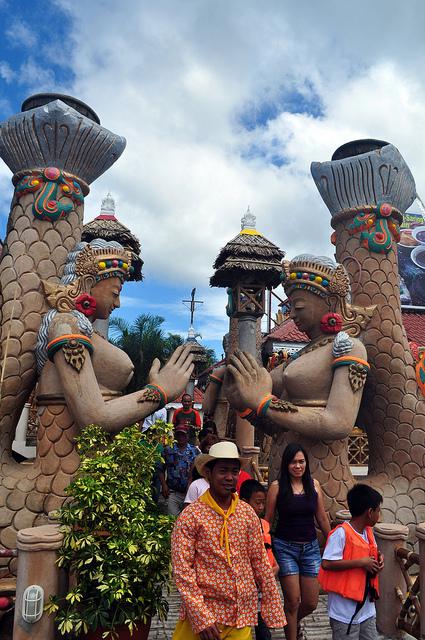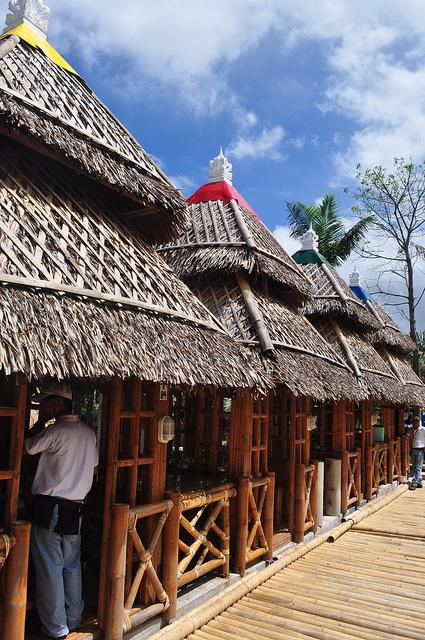 Anyhoo, more than food what  I love about Isdaan is the huge space of the restaurant. While waiting for our food we were able roam around and enjoy  the whole place. Same with the first branch in Tarlac, they also have the Tacsyapo Wall where one can buy kitchen wares (plates/glass/mugs) and even a working TV set so you can throw them against the wall to vent out your frustration and anger.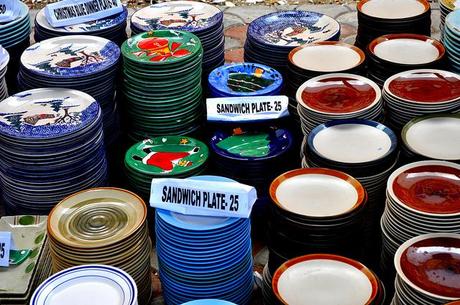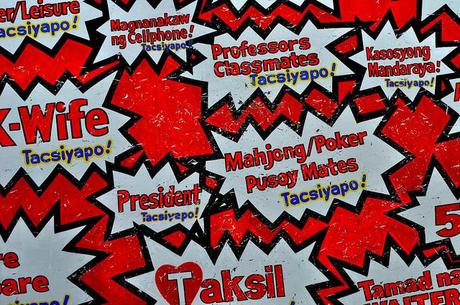 The kids love the different life size statues  of Angry Birds, Disney characters and dinosaurs that can be seen in different section of the floating resto-fun park.  While eating you can also enjoy the folk dancers and even be serenaded by a group of men. The food is actually good and worth the price. There's also a boat ride that will let you roam the whole if your too lazy to walk.  The ride is for free but make sure to give a tip of at least P20.00.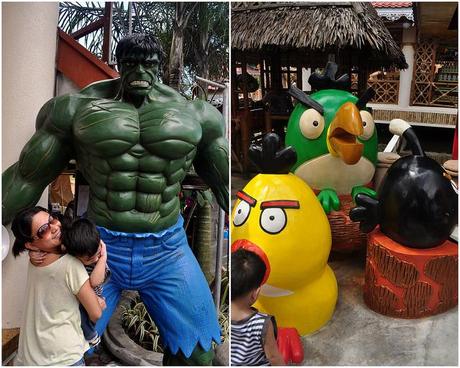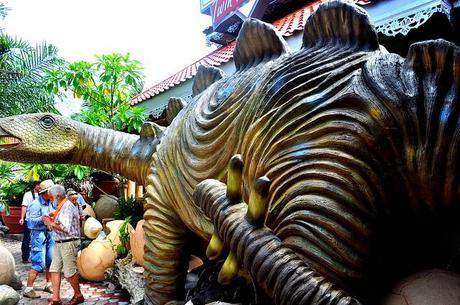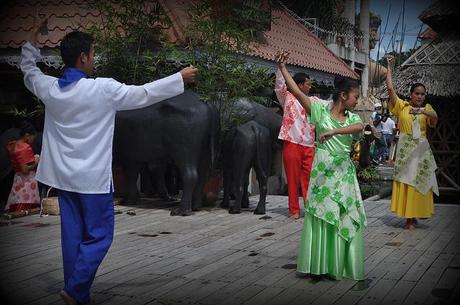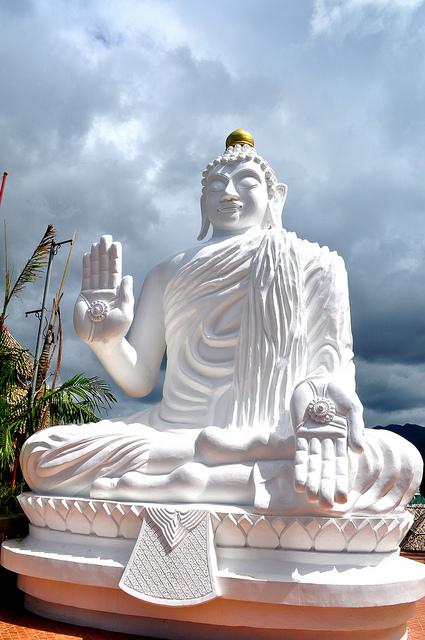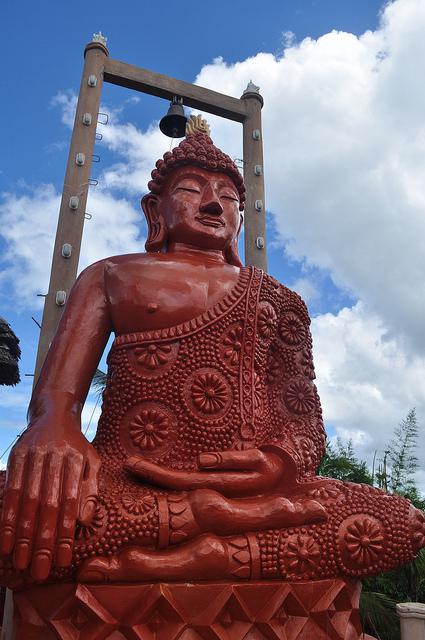 As the place is not yet completely finished, we'll probably checked Isdaan again when we go back to Luisiana.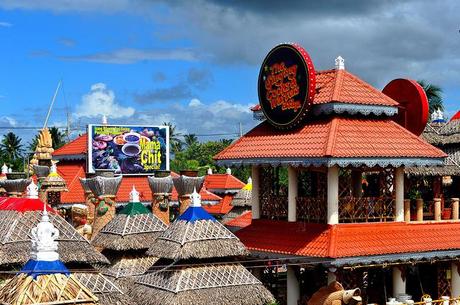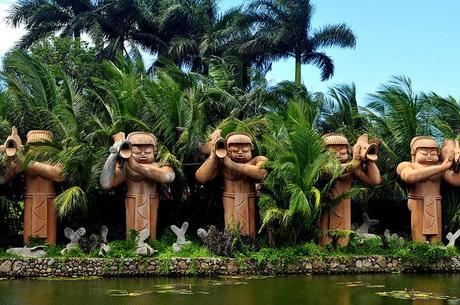 Isdaan Restaurant and Fun Park 
National Highway in Calauan, Laguna
63 (49) 5660880-81 
63 922 8444392-93