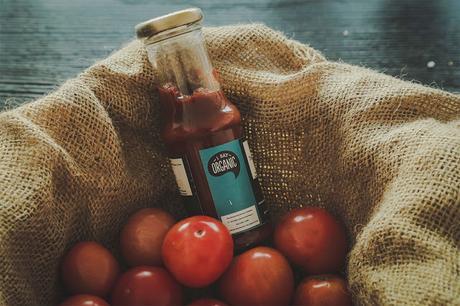 "I Say Organic" Tomato Ketchup made of Tomatoes, Salt, Vinegar and Jaggery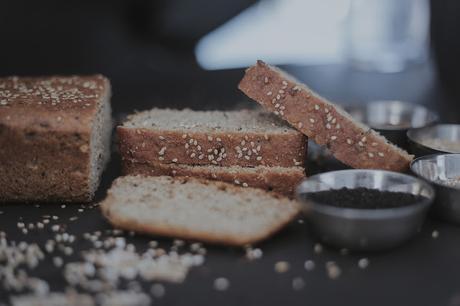 BREAKFAST GETS HEALTHIER WITH I SAY ORGANIC
One of the best ways to make your breakfast better and healthier is to choose Organic. I Say Organic introduces its breakfast essentials including Tomato Ketchup, 3 types of Bread, Chamomile and Tulsi Tea. These products are produced in the farms with high quality organic ingredients and genuine reliable sources.
TOMATO KETCHUP:

Go back to eating ketchup without any fear of chemicals, preservatives, or additives. I Say Organic introduces the cleanest and purest ketchup. Stock up for summertime grilling, picnics and parties!
Ingredients: Tomatoes, Salt, Vinegar and Jaggery
Price: Rs. 60 for 200gms
BREADS:

I Say Organic bakes with the most wholesome ingredients, making their bread as healthy, nutritious and delicious to eat. Breads that always say yes to taste and no to junk – no artificial flavors, preservatives or pesticides. The I Say Organic breads are baked fresh daily and come in three variants Whole Wheat, Garlic and Multi Grain.
Ingredients:
Price:
Whole Wheat Bread: 1pcs. Rs. 125 (0.5 KG)
Multi-Grain Bread: 1pcs. Rs. 195 (0.6 KG)
Garlic Bread: 1pcs. Rs. 175 (0.6 KG)
CHAMOMILE TEA:

Chamomile, also known as 'Babune ka Phal' in Hindi, is renowned for its medicinal properties and beauty benefits. It is basically a herb that originates from a blooming plant in the daisy gang. Chamomile tea, a derivative this chamomile flower, is golden in color and has a delectable, fruity flavor. This scrumptious herbal remedy eases various health-related concerns such as intestinal and stomach disorders, anxiety, insomnia, mouth ulcers, and much more. Tea also helps in healing of many skin, hair and health issues.
Price: Rs 160/pack. Each pack contains 20 sachets
TULSI TEA:

Throughout India, Tulsi is acclaimed as "The Queen of Herbs" and is revered as a sacred plant. Tulsi makes a delicious and nourishing herbal tea, abundant in a vast array of health benefits. Tulsi's life-enhancing qualities, repeatedly noted in ancient Indian scriptures dating back over 5,000 years, are now here for you to fully enjoy.
Three sacred varieties of Tulsi with potent restorative powers are blended to create this delicious, calming, yet energizing tea with hints of lemon and citrus from Vana Tulsi and the slightly spicy tones of Tulsi. Some of the benefits of Tulsi tea include stress relieving, soothing & relaxing, abundant in antioxidants, powerful adaptive, uplifts mood, caffeine & gluten free.
Price: Rs 120/pack. Each pack contains 20 sachets.
Availability: http://www.isayorganic.com/ Store: Lower Ground, South Point Mall, Gurugram
*This post may contain affiliate links, products sent by brand/PR for consideration, paid contents.
Never miss A Post

  :
NEWSLETTER | FACEBOOK | TWITTER |  GOOGLE+ 
Disclosure Policy
.