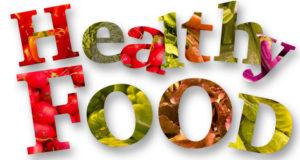 A recent study reveals that more and more Brazilians are prioritizing a healthy and sustainable lifestyle. The study, which was conducted by the Akatu Institute in São Paulo, revealed that 38 percent of Brazilians incorporate more than five sustainable practices in their day-to-day activities, a six percent increase from 2012.
The values of sustainable and healthy living include things like access to clean water, eating a healthy diet with fresh and nutritious food, having free time to spend with people whose company they enjoy, reducing the amount of trash they produce and reducing their energy consumption.
In 2015, the Brazilian government presented a food guide designed to combat rising obesity levels in the country. The food guide focused on a diet of home-cooked meals eaten in the company of friends and family. Guidelines included limiting oils, fats, salt and sugar, avoiding processed and ultra-processed foods, and increasing consumption of fresh and in-season fruits and vegetables.
The guide was given out in schools and in the country's 40,000 health clinics. And while there is still a strong pull toward consumption of fast food and branded junk food, the jump in conscious consumerism, particularly around food choices, is notable. Today, Brazilians are seeking out organic options more than ever. This is ever more true in light of recent news about high levels of agro-toxins in commercially produced food linked to cancer and other illnesses.
Though "organic" is the buzzword of the day, the reality is that organic crops reflect only two percent of the nation's food production. Yet the pressure to reduce agro-toxins and the increasing demand for healthy and organic products is reflected in the high annual growth rate of organic food sales (20-30 percent).
Healthy food is just one sustainability issue on Brazil's radar. Recent legislation in the state of Rio de Janeiro banning the use of plastic bags in stores marks a turning point in consumer consciousness to reduce trash consumption. The increasing adoption of renewable energy sources such as solar power is also a reflection of consumer preferences after electricity bills soared during the 2015 drought.
As conscious consumerism gains ground in Brazil, increases in healthy eating, sustainable energy and environment-friendly policies will find new support as a result of public demand for healthier choices.