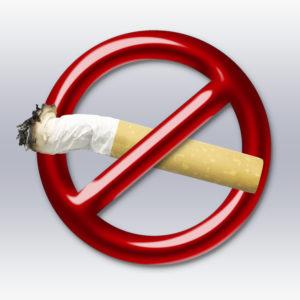 In the wake of American and Canadian lawsuits against tobacco companies, Brazil has launched its own case against tobacco giants Philip Morris International and British American Tobacco. The lawsuit, which was filed by Brazil's attorney general in the federal court of the state of Rio Grande do Sul, seeks reimbursement from the tobacco companies for tobacco-related medical costs spanning five years and future costs to treat 26 tobacco-related illnesses.
The tobacco litigation is unprecedented in Latin America. Brazil is the first country in Latin America to sue big tobacco. But the case is nothing new in other parts of the world. For example, lawsuits against tobacco companies date back to the establishment of the Tobacco Master Settlement Agreement in 1998. The agreement resulted in Philip Morris, R.J. Reynolds, Brown & Williamson and Lorillard paying a $126 billion combined settlement for legal claims in connection with the health costs associated with smoking.
The World Health Organization has come out in favor of Brazil's move to tackle the issue, stating that tobacco is "one of the biggest public health threats the world has ever faced." Brazil has made significant efforts to curb smoking, at least in public. For example, in 2011, smoking was prohibited in enclosed spaces, including in bars and restaurants. But there is still work to be done. Brazil's goal is to reduce the percentage of smokers in the population to 5 percent. While progress has been made, 10 percent of the population still smokes.
Doctor Vera Luiza Costa e Silva, a Brazilian doctor and Head of the World Health Organization Framework Convention on Tobacco Control's Secretariat, believes that increasing taxes on cigarettes and placing greater limits on smoking will diminish smoking in the country. The concern, however, is that as restrictions on cigarettes increase, other tobacco products, such as e-cigarettes and vapes, will rise. Silva worries that such products "renormalize nicotine use as something acceptable and desirable."
The lawsuit itself will likely help increase public awareness about the health effects related to smoking cigarettes. But whether or not the government's case will succeed is less clear as the sale of cigarettes is and has been legal, and the health risks associated with smoking have long been known.