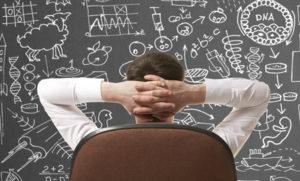 While Brazil is host to some reputable universities, it lags behind the rest of the world in areas of research and innovation.
According to The Global Innovation Index for 2017, Brazil sits in 69 th place, a steep slide from its 47 th place ranking held in 2011. The ranking and accompanying report were co-published by Cornell University in the United States, INSEAD business school in France, and the World Intellectual Property Organization of the United Nations.
Furthermore, a study by Elsevier, a global publishing company, concludes that 63 percent of Brazil's researchers have never performed any research abroad. The result is that the number of quotations by Brazilian researchers in scientific papers is 24 percent below the world's average.
Underfunding for research is a major problem preventing the country from realizing its innovative potential. As things stand today, the energy and telecommunications sectors are required to invest one percent of their revenues to further improvements in their areas. Yet in practice, these investments either never happen or never reach the right destination. More often, the resources come in the form of federal fines and end up in the states' coffers rather than going to fund research.
To correct this broken model, the government plans to create a private fund whose resources will be used to advance research and enhance research equipment and capabilities in the country's universities. Estimates of the amount of resources to be made available are approximately R$2 billion Brazilian reais (about USD$610 million) per year.
The fund will be structured by the Capes Foundation, an innovation and research agency linked to the Ministry of Education. Some organizations that will likely benefit from the funding are the Brazilian Academy of Sciences, the Brazilian Society for the Advancement of Science, the National Confederation of Industry, and the National Council for Scientific and Technological Development.
This new research fund is scheduled to begin this month with funding being allocated to designated programs by 2019.