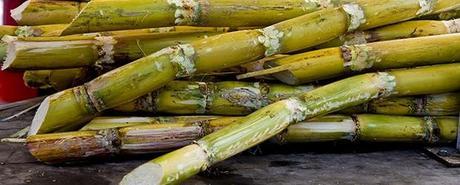 by Arnaldo Vieira / Africa Review
Brazilian multinational Odebrecht and its service provider Pirâmide have been notified by the Brazilian Public ministry of allegations of slave labor conditions in the Angola operations, Voice of America radio reported.
According to the report, 60 Brazilians and the Angolan working for the Biocom industrial project in Angola's Malanje Province, 427km east from Luanda, were working under slave labor conditions.
Biocom (Companhia de Bioenergia de Angola) is a local bio-fuel company that is preparing to produce sugar, ethanol and electricity for the domestic needs.
To implement this project, which includes the cultivation of 32,000 hectares of sugarcane and the construction of an industrial plant, Odebrecht partnered with Angola's state oil company Sonangol and the private firm Damer Indústria.
"Some of them (workers) only returned to Brazil after being diagnosed with illnesses such as malaria, yellow fever and typhoid. They worked from Sunday to Sunday without rest and under severe sun," Voice of America reported.
Oil and gas
"The workers were in Angola under (virtual) detention, their passports withheld," said the report, adding that their terms and conditions of service were not spelled out to them.
However, Odebrecht and Pirâmide have denied the accusations in a statement.
"There were good working conditions according to Brazilian and the Angolan law. The workers have had sufficient rest and leisure and those voluntarily willing to return Brazil were helped [to do so]", the statement said.
Founded in 1944, the Brazilian family-owned conglomerate Odebrecht focuses on engineering and construction, chemicals and petrochemicals, ethanol and sugar.
It also operates in environmental engineering, oil and gas, energy, real estate ventures, infrastructure, investments and holdings, and transportation and logistics services.