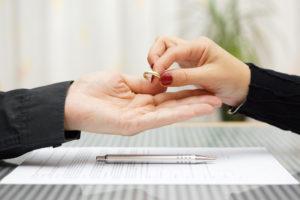 Brazil's Senate approved bill 510/19, giving victims of domestic violence priority in separation proceedings.
The bill proposes an amendment to the existing Lei Maria da Penha (Law No. 11.340/06), which would require that judges responsible for domestic violence cases also refer the victim to the public defender's office if they want to file for divorce or dissolution of their marriage.
According to the bill, the victim has the option to start the lawsuit before a family law court or a criminal law court. A criminal court judge who is responsible for hearing a domestic violence case can also order a divorce or dissolution at the victim's request. This change allows the divorce process to be more expedient. Notwithstanding, only family law court judges can preside over property separation matters.
Brazil has one of the highest domestic violence and femicide rates in the world. Earlier this year, the Washington-based Inter-American Commission on Human Rights (IACHR) reported that four women were killed every day in Brazil, an "alarming" statistic.
"The Commission calls on the Brazilian State to implement comprehensive strategies to prevent these acts, fulfill its obligation to investigate, prosecute and punish those responsible, as well as to offer protection and comprehensive reparation to all victims."
In 2015, Brazil legally defined feminicide as a crime and created tougher jail sentences of up to 30 years for convicted offenders.
For Commissioner Margarette May, IACHR president and rapporteur for women's rights, "it is inadmissible that women with protection orders are murdered, that they do not have sufficient shelters or that their complaints are not properly taken into consideration."
Brazil has 74 shelters for victims of domestic violence in a country of 200 million, according to Human Rights Watch.
Every Brazilian citizen hopes that bill 510/19 will be approved by the president and becomes law since it serves as a significant step towards increasing the protections for victims of domestic violence.