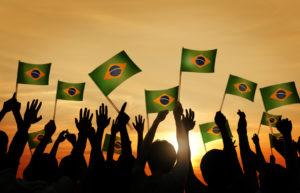 Brazil's Ministry of Foreign Affairs (Itamaraty) has announced plans to create an institute to promote Brazilian culture internationally. The institute will be similar to China's Confucius Institute, Germany's Goethe Institute and Portugal's Camões Institute.
The institute will make use of the country's 24 Brazilian cultural centers located around the world to offer classes in Brazilian Portuguese and Brazilian history. The cultural centers have, in the past, been used to administer the CELPE-Bras, an exam of Portuguese language proficiency similar to the TOEFL for non-native English speakers. The centers are located all across the globe, with six locations in Africa, thirteen locations in the Americas, three locations in Europe and two locations in the Middle East.
Aside from the cultural centers, there are also many public institutes that help disseminate Brazilian culture through universities, museums, film festivals and concerts. Itamaraty partners with the Brazilian Ministry of Culture, the National Library Foundation, Federal and State Universities and The Culture Secretariats of States and Cities to promote and preserve Brazil's cultural heritage. Itamaraty also supports Brazilian literature by sponsoring the translation of books by Brazilian authors into other languages.
Many Brazilians worry that recently elected President Jair Bolsonaro is intent on changing Brazil's approach to the country's arts and cultural institutes. One of his first measures upon election was to merge the Cultural Ministry with the Sports and Social Development Ministries, effectively slashing funding for programs under these ministries. Bolsonaro supporters, however, see the move differently. They believe it is a necessary step in trimming bloated public programs.
Despite the president's decisions back home, it seems that his administration is keen on expanding Brazil's cultural presence across the global stage. The new cultural centers are likely just the first step in an important political strategy aimed at exerting Brazil's influence abroad.