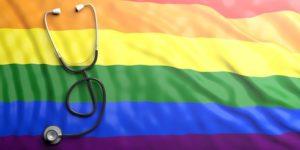 In Brazil, conversion therapy for homosexuals has been banned by Brazil's Federal Council of Psychology since 1999. But recently, federal Judge Waldemar de Carvalho reverted the ban by ruling in favor of Rozangela Justino. Justino is a psychologist whose license was revoked in 2016 for providing homosexual conversion therapy.
Justino is an evangelical Christian who insists that homosexuality is a disease. She says that she has been "directed by God to help people who are homosexual."
The court ruling has sparked outrage among Brazil's LGBT community, which made significant civil rights strides with the 2013 legalization of gay marriage. However, Brazil remains one of the most dangerous countries for gays worldwide with an average murder rate of one gay or transsexual person per day.
It seems that a cultural and religious storm is brewing in Brazil over gay rights. Just this month a gay art exhibit was canceled as the exhibit's hosts bowed to protests from evangelical Christians and right-wingers. Such protests have also been seen as a response to actors portraying gay characters on TV soap operas.
Despite a thriving gay tourism scene in the city, Rio de Janeiro's current mayor, Marcelo Crivella, has said that homosexuality is a "terrible evil" that is caused by botched abortions. Crivella is a former evangelical minister.
Many artists and politicians have voiced their disdain at the judicial ruling.
Pop star Anitta posted a video on Instagram stating: "That's what happens in my country. People dying, hungry, the government killing the country with corruption, no education, no hospitals, no opportunities...and the authorities are wasting their time to announce that homosexuality is a sickness."
Ivete Sangalo, legendary pop singer, wrote: "The sick ones are those who believe in this grand absurdity."
And Rogério Giannini, head of the Federal Council of Psychology stated: "There is no cure for what is not a disease."
Toni Reis, who heads the National Lesbian, Gay, Bisexual and Transgender Alliance, has announced plans to appeal the decision at the Inter-American Court of Human Rights. In the meantime, social media has been flooded with comments, mostly those of outrage, over the ruling, using the hashtag #curagay (gay cure).