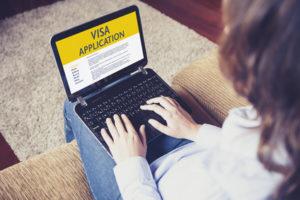 As of January 25, 2018, all United States, Canadian, Australian, and Japanese citizens who wish to travel to Brazil will be eligible to apply for an electronic visa or e-visa.
This new visa will be an improvement on the traditional visa system, which required that citizens visit or mail their passports to Brazilian Consulates to obtain their visas. The old procedure was inconvenient and oftentimes fraught with delays.
The e-visa process will not only have a faster approval rate (five business days) but will also cost less than the traditional visa. Best yet, you can apply and complete the entire process 100% online. In some cases, however, an interview may be required.
There is also a mobile application that allows visa applicants to complete the process through their mobile phones. Once the application has been submitted online, applicants will be given a tracking number so they can track their application status.
It is not clear how much the new e-visa will cost because fee adjustments have not yet been announced. Currently, a tourist visa for Americans visiting Brazil is USD$160. Japanese pay approximately USD$100 while Canadians pay USD$65 and Australians pay USD$35.
The biggest difference between the traditional and e-visa is the validity of the visa. A traditional tourist visa for an American citizen is valid for up to 10 years with 90-day stays approved upon entry to Brazil. There is also a limit of 180 days in Brazil per year. The e-visa, however, is only valid for 2 years. The 90-day approved stay and 180-day limit per year will remain the same.
The e-visa may be granted to applicants who plan to visit Brazil for the following purposes:
Brazil is hoping that the e-visa will be a more convenient form of visa that will help to stimulate tourism and business travel by streamlining the visa application process. For foreign visitors, the process should make traveling to Brazil a whole lot easier.