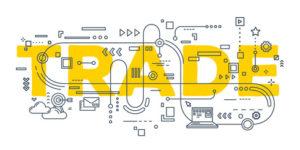 In July of 2017, Brazil's trade surplus forecast was an optimistic US$60 billion. The government did not just meet its goal; it beat it with a US$67 billion trade surplus by the end of the year. These figures mark a historical high and an impressive economic turnaround for a country mired in political scandal and neck deep in an economic recession.
China is Brazil's top buyer with a trade balance of US$50.2 billion. Second is the United States with a trade balance of US$26.9 billion. Argentina, the Netherlands, Japan, Germany, and France are also major importers of Brazilian goods.
The trade surplus is mainly due to increases in the export of the following:
Basic goods (up 28.7%)
Semi-manufactured goods (up 13.3%)
Semi-manufactured iron or steel
Cast iron
Sawn wood
Ferro-alloys
Cellulose
Crude soybean oil
Raw sugar
Manufactured goods (up 9.4%)
Fuel oils
Earthmoving machinery
Tractors
Automobiles
Flat rolled products
Cargo vehicles
Aluminum oxides/hydroxides
Motor chassis
Auto parts
According to the numbers, Brazil's economy shrank by more than 7 percent between 2015 and 2017. On top of that, its crumbling infrastructure caused it to be ranked 72 nd out of 138 countries for infrastructure quality. But in 2014, the Lava Jato (Car Wash) investigations into Petrobras put construction plans and infrastructure improvements on hold.
From 2011 to 2016, while the Labor Party held the presidency, Brazil's export rate declined at an annualized rate of -2.708%. Under the Temer administration, however, the focus has been on improving the economy, including infrastructure projects such as building new airports and railways and expanding highways. The hope is that these new projects will improve production and increase the country's ability to export goods.
In some cases, the cash-poor government has turned to foreign investors. For example, a German company bid on some of the airports and Chinese companies have collected assets such as the electricity company CPFL Energia.
As this year's trade surplus set a historical high, the big question now is whether 2018 will bring similar results and lead Brazil out of its economic troubles.